I can't believe 2021 is almost here! I thought it would be fun to start the New Year off with a challenge to help us feel our best. My challenge will focus on 5 areas of wellness: physical activity, healthy eating, water intake, sleep, and mental health. Instead of starting the year off with a huge weight loss goal that might be unattainable I thought if we focused on these 5 areas of wellness then we could carry these habits into the months ahead!
HEALTHY HABITS WINTER CHALLENGE:
1. AIM FOR 7+ HOURS OF SLEEP:
With the cooler and shorter days and longer nights, our bodies naturally need more sleep. Try getting to bed 30 mins earlier and aim for a total of 7+ hours of sleep. Did you know that a sleep deprived body is more susceptible to illness?
2. 30 MINUTES OF MOVEMENT:
Aim for 30 minutes of movement a day. Be sure to choose something you enjoy- walking, running, weight lifting, yoga, dancing, spinning, etc. You're more likely to stick to something you enjoy!
Give a new workout a try! It can be awkward trying a new gym or going to a new class but it's worth it in the long run if you find something you really like. The benefits of regular exercise for your physical and mental health are huge and make the short-term discomfort totally worth it.
Are you working out at home? There are so many amazing online trainers and apps available now! I'm excited to share that I'm one of the instructors for the new app, FitRevolution!
FitRevolution offers strength workouts, yoga and barre classes, and recovery sessions, along with healthy recipes, guided meditations and more!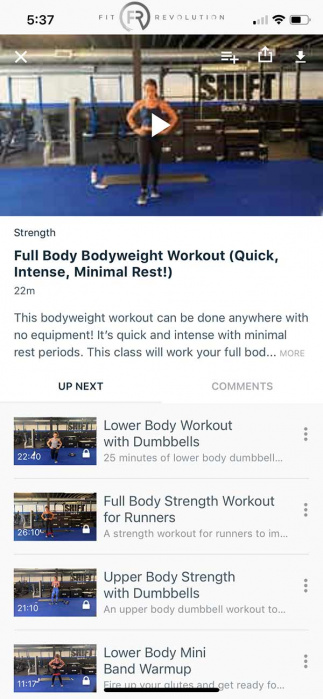 3. MAKE A DAILY GRATITUDE LIST:
Practicing gratitude is so important for our mental and emotional well-being and our overall happiness. After a rough 2020, my hope is that these daily moments of gratitude can help change our outlook moving forward. Take some time out in the morning or at the end of the day to write down 3 things you're grateful for. Keep them in a journal and when you're feeling unmotivated and down, you can look back at your list and find a little inspiration.
4. AIM TO DRINK 64 OZ OF WATER:
64 oz of water = 8 glasses of water
There are so many benefits to drinking enough water:
Flushes toxins out of vital organs
Helps carry nutrients to your cells
Helps your digestive system run more efficiently
Improves skin elasticity and appearance
Improves energy
Reduces hunger
Regulates body temperature
Lubricates and cushions joints
and more!
Check out my blog post- "Easy Ways to Drink More Water" for some suggestions on how to reach this goal!
5. EAT NOURISHING, WHOLE FOODS:
Balance your plate! Try to create a balanced plate at every meal. Balancing carbohydrates with healthy fats and protein makes for a more nourishing, filling, and satisfying meal.
Try to eat good quality, whole- food based carbohydrates- sweet potatoes, squash, quinoa, and rice.
Plan ahead. A little meal preparation goes a long way and it helps you stick to your intentions. Check out my post on "Meal Prep Tips."
Eat more vegetables.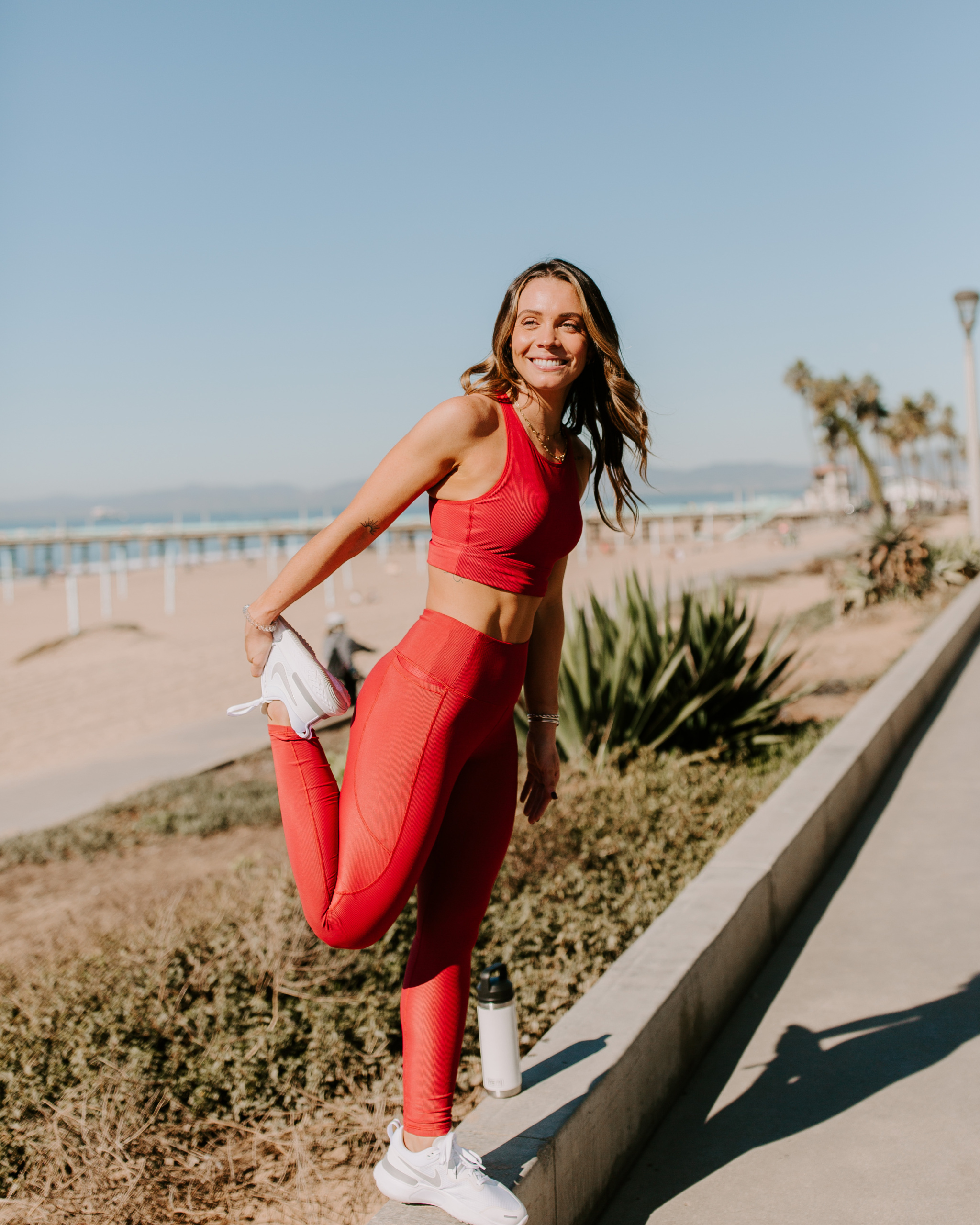 CHALLENGE REQUIREMENTS:
1. Follow this link to sign up for the challenge to download the calendar and be entered to win an amazing grand prize!
2. Remember to post on Instagram stories daily with the story template below, tagging me @becksliveshealthy with the hashtag #HealthyHabits2021! I'll be keeping track of all of the shares and tags.
GRAND PRIZE:
The person with the most shares at the end of the 30 day challenge will win $100 gift card to Lululemon and a fitness package including a Yeti water bottle, sliders, and resistance bands.
The challenge begins this Friday, January 1st. Let's start the new year off feeling our best!