One of the most frequent questions I get asked is – "What is your weekly workout routine" I'm always hesitant to share because what works for me may not work for you. We all have different goals, different jobs, different schedules, and different resources available to us that's why it's important to find what workout routine works best for YOU!
It took me years to find out what worked for me and my schedule. Especially as a nurse, your schedule is never the same if you work in the hospital. I remember when I was in college I didn't know where to begin so I just signed up for spin classes after school and lifted with my boyfriend whenever he went. I didn't have a consistent routine. I'm sure some of you can relate! Or maybe your sick of your current workout routine? Maybe you're unmotivated and need to switch it up, but don't really know where to start. Today I'm sharing a few tips to create a workout routine that best suites your life!
1. Look at your schedule. How much time can you dedicate to a workout? Maybe you're a stay at home mom who takes care of 3 kids everyday. Or maybe you're like me and work long shifts at the hospital? Everyone's lives and schedules are different so figure out how many times per week you can workout, then figure out what time of day and how much time per day you can spend. For me, the only time I have to workout on my workdays is between 5-5:45am because I know it won't happen after work. If your schedule is more lenient and you don't have a strict work schedule or kids to look after, then figure out what time of day you enjoy working out or that you feel the best! For me, mornings are best. I struggle working out any time after 12pm.
2. What resources are available to you? What do I mean by this? Are gyms open near you right now? (and do you feel comfortable going)? Do you have equipment at home (dumbbells, kettlebells, yoga mat, sliders, foam roller, spin bike, treadmill, etc)? Do you subscribe to any online workout apps? Online workouts are HUGE right now. I think it's so great that there are so many available resources for working out in the comfort of your own home. Some of my personal favorites are Peloton App (not just for spin classes- now offers, running, walking, HIIT, strength, yoga, stretching, and meditation), Tone It Up app, SWEAT app, and Obe Fitness. If your budget allows, working 1:1 with an online trainer is another great option too. They'll be able to assess your fitness level and individualize your plan so it's specific to you!
3. Decide what your fitness goals are! If your goal is to run a marathon in the next few months then your routine is going to look a lot different than someone who is new to exercising. Once you establish your fitness goals, then that will help determine how many days a week you need to dedicate to working out.
If you're new to establishing a workout routine or beginning your fitness journey, try to keep your goal simple and don't overcomplicate it because you may feel overwhelmed and end up not sticking with it. Something simple like exercising 3x week is a great place to start. Once you get more comfortable in your new routine, you can add on more days when you're ready.
If you're new to working out check out my blog post on Fitness Tips for Beginners.
4. Do something you're going to enjoy! The best workout routine is one that you're actually going to stick with so find something that you enjoy doing! Last summer I tried incorporating pilates into my fitness routine. I'm not a huge pilates fan, but I wanted to only stuck with pilates for a few weeks because it's not something I enjoy doing.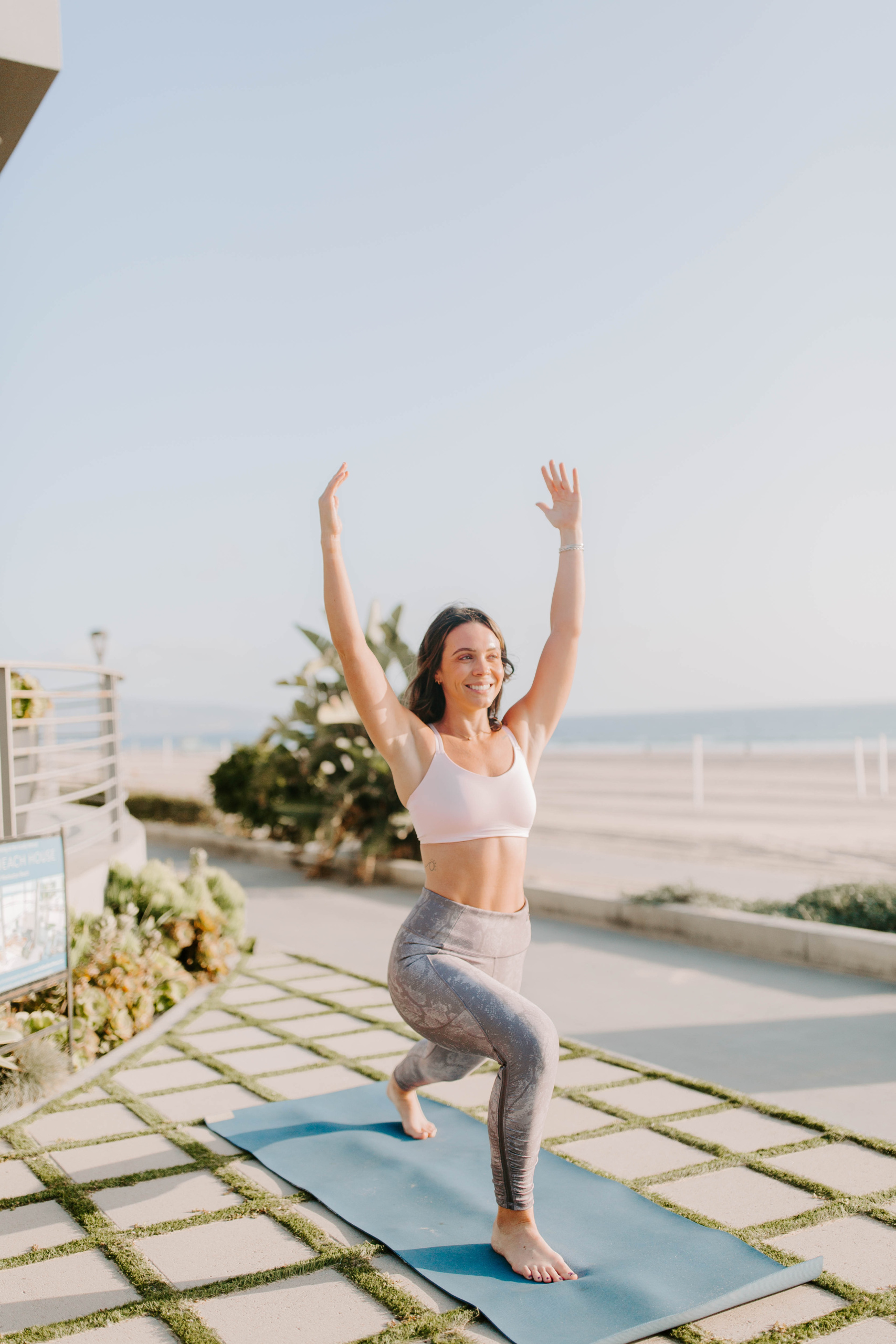 These tips may seem super simple, but they're a good place to start if you're looking to establish a workout routine! Let me know if you have any other tips to add 🙂
xoxo, Becks