Trying to drink more water everyday gets boring after a while. I usually don't have any problems drinking enough water, but by the end of the day it just gets boring. Who else feels the same? So how do I make sure I get enough water in everyday? Today I'm sharing some tips for you guys because it's so important this time of year!
1. Add a little flavor to your water! Fresh fruit and veggies make water less boring and more delicious and refreshing! A few of my favorite combos are:
– Strawberry, lemon, and mint
– Orange and lime
– Strawberry and pineapple
– Cucumber and lemon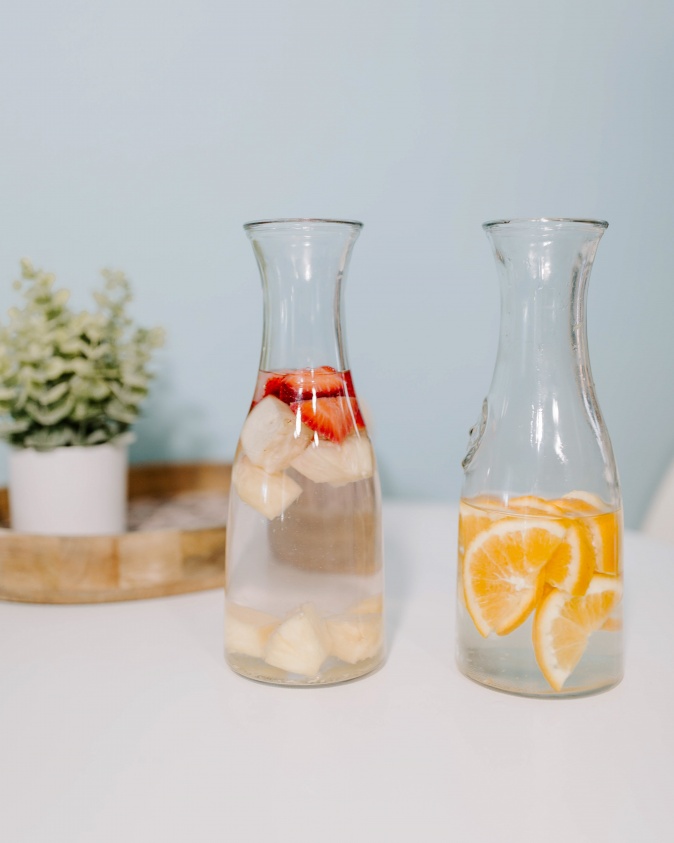 2. Anytime you're at home preparing a meal, sip while you cook! Drinking water while you make breakfast, lunch, dinner, and any snacks will help you get into the habit of drinking more water.
3. Use an app or your smart watch to track your daily water intake! There is a free app called Daily Water Intake that helps you keep tracking of the number of glasses you drink! Some smart watches, like my Garmin Venu, does the same!
4. Buy a new water bottle! I don't know about you guys but I always get excited when I buy a new water bottle. Plus when I'm busy running errands, I don't have an excuse not to drink water if I have a water bottle to fill up and take with me on-the-go.
5. Eat some water- based foods! Some ways to stay hydrated, besides drinking water, include eating fruits and vegetables like watermelon, cucumbers, celery, broccoli, and spinach. You can also drink broths and teas.
6. Set goals throughout the day! Setting small goals throughout the day makes hitting the larger goal of drinking more water more doable. For example, you could set a goal of drinking 4 glasses by noon and 6 by 2pm. Breaking down the day into smaller goals helps make it more achievable.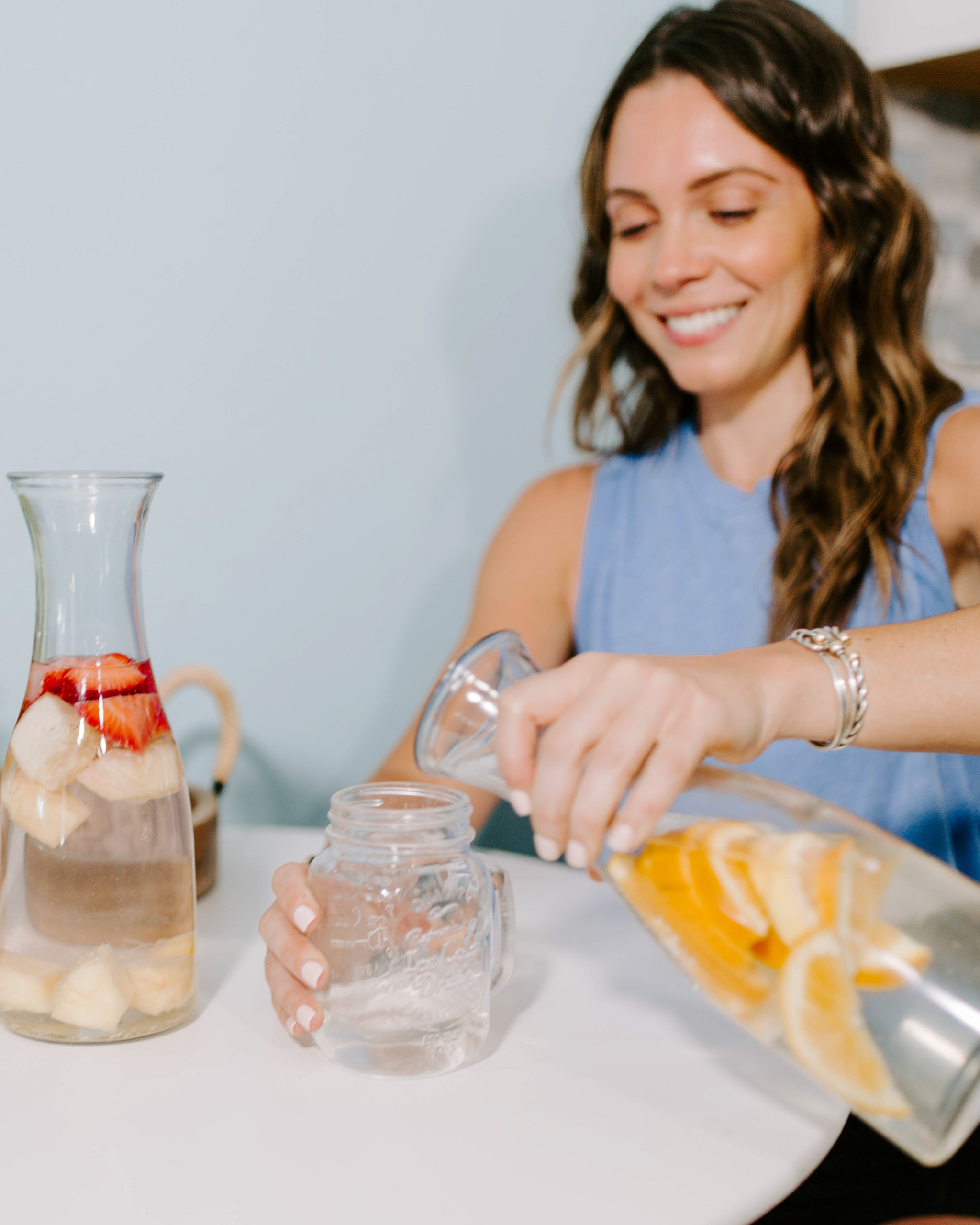 Let me know if you have any more tips!
xoxo, Becks