Over the last few years I've been traveling more and more! I've been lucky enough to go to some really amazing places- Australia, Chile, and Hawaii to name a few!! I love being active while traveling! Whether it's getting outside for a run in a new city, going for a bike ride or a hike, or hitting the beach to paddle board- it's my favorite way to explore a new place.
I love starting my day with a good workout even when I am traveling! I always feel like it gives me the energy I need for a day of exploring! I don't need to spend hours in the gym on vacation. I'm usually in and out of the gym in 30-45 minutes. If I don't go to the gym while on vacation, there are plenty of other ways to get a good workout in while enjoying my stay!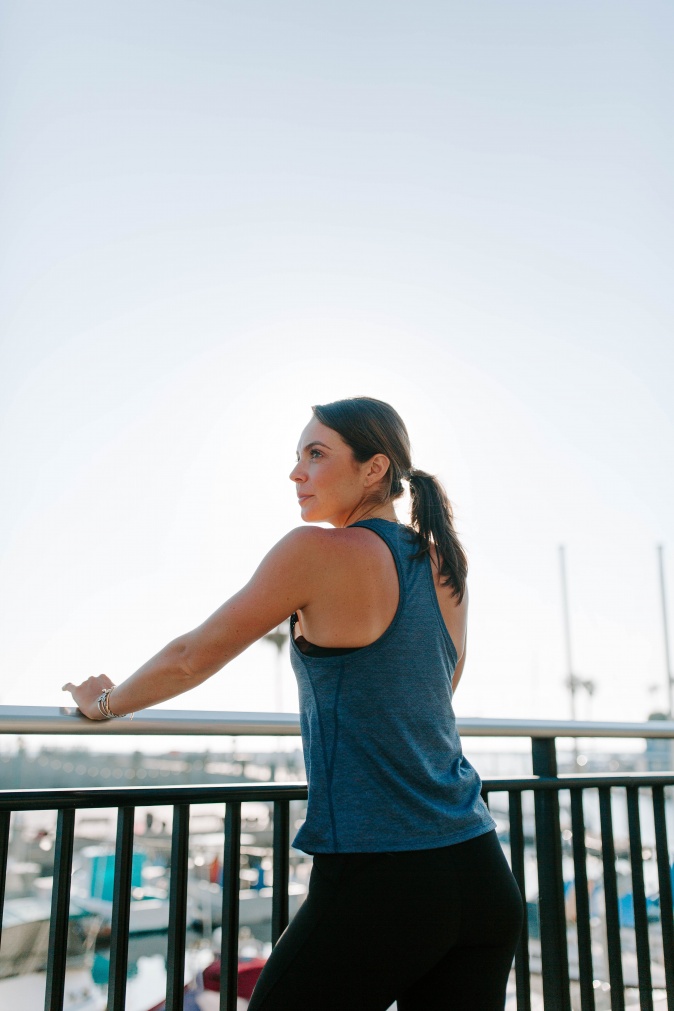 How I Stay Active While Traveling:
Find a local gym: Whenever I travel I always look online to see if there is a gym in the hotel or airbnb that I'm staying at. If there isn't one, then I check to see where the closest one is. When we were in Mexico a few months ago, we were lucky enough to find a gym a few miles away. We walked to the gym every morning- it was a great warmup! If there are no gyms around, that's ok! I always pack resistance bands and sliders with me that way I can get a quick workout in. Sliders and resistance bands transport easily and they don't take up a ton of room in a suitcase. I love doing quick HIIT workouts with bands and sliders, and I usually add in some bodyweight moves too!
Pack my running shoes: I always pack my running shoes when I travel! Running is my favorite way to explore new surroundings while on vacation. When I'm visiting a new place I always make sure that it's safe for me to go out for a run alone. I also try to plan out my route so that I don't get lost along the way.
Plan a hike: One of my other favorite ways to stay active while traveling is by hiking! If I have room in my suitcase I try to pack my hiking shoes! Hiking is a great way to explore while on vacation (so many good photo opportunities) and get a good workout in!
Find food within walking distance: Another way I stay active is by finding restaurants that are within walking distance from my hotel or air bnb. It's a fun way to explore the surroundings and keep moving before and after meals!
Plan a race: Sometimes I make exercise my vacation by planning a road race! This is actually my favorite way to stay active while on vacation. I usually try to find races that are in cities that I want to visit because running a race is a great way to explore a new city and see the surroundings. A few cities I've explored while while racing are Portland, Vancouver, Chicago, Park City, and San Diego.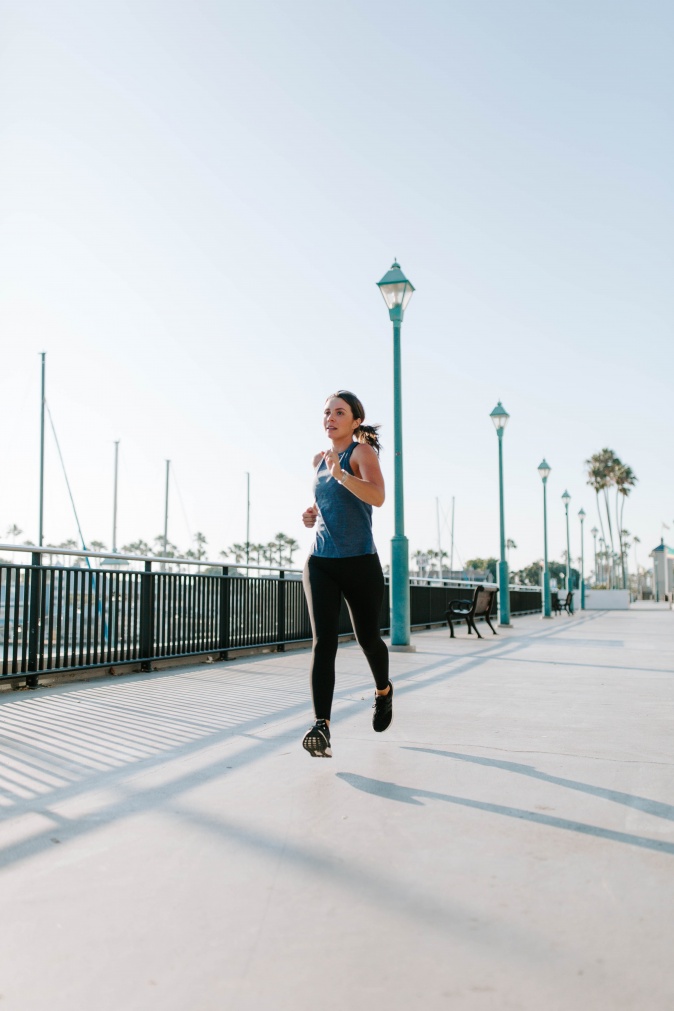 Along with staying active, it's really important for me to stay hydrated while traveling! Between workouts, the beach, and flying, it's easy to become dehydrated. I always pack a stainless steal water bottle so that I can fill it up on-the-go and have water on hand! I also always fill it up once I pass through security to make sure I'm staying hydrated throughout my flight.
When, travel for an extended period of time it's really important for me to focus on keeping a balance between treats and healthy food. To me, food is an essential part of traveling. When I visit a place, I wanna try the local food and discover the specialties. When I was in Mexico, I wanted to enjoy the margaritas, churros, and local food- even though it wasn't the healthiest. For me that meant focusing on a good morning breakfast and workout before the busy day begins! When I travel I really try to enjoy treats, but I also make sure I balance them with healthy, nutritious meals. Some Airbnbs have full kitchens which makes it easier to eat some healthy meals at home! It also helps save a little money! If cooking if not an option while I travel then I just try to keep a balance between "treat" meals and healthy meals. Most restaurants will have healthy and unhealthy options
Now I would love to know, how do you stay active while traveling?!