Today I'm sharing with you one of my new favorite recipes!! Strawberry white chocolate chip baked oats! This recipe is made with ingredients you probably already have in your pantry! If you've been following me on Instagram for the last few years, you know my obsession with baked oats. I used to always meal prep it for my shifts at work. I also make different versions for the holidays every year! I had the opportunity to work with Lily's Sweets for the launch of their new white chocolate chips so I decided it was time to create a summer baked oatmeal recipe featuring their newest product.
I'm not sure if I have ever told you guys but white chocolate is my favorite!! Have you guys tried the White Chocolate Cadberry Mini Eggs or Justin's White Chocolate Peanut Butter Cups? or how bout my White Chocolate Sunflower Seed Butter Cups? So good!!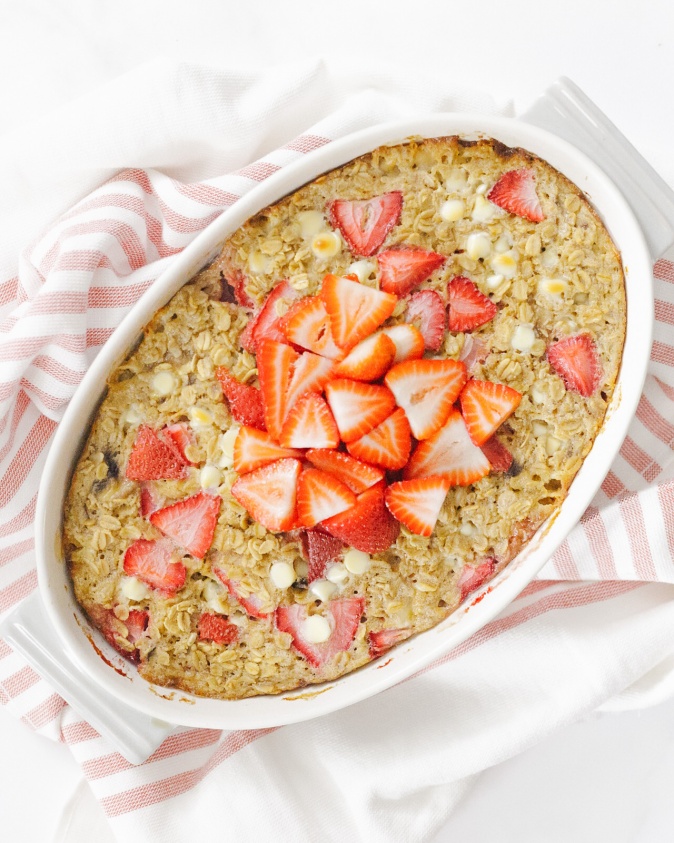 Oatmeal is one of my favorite healthy breakfasts to make. I love meal prepping it to have for the entire week! My favorite toppings include: fresh berries, peanut butter, and vanilla Greek yogurt.
Ingredients:
Ripe mashed bananas
Eggs
Milk: I used unsweetened vanilla almond milk in this recipe
Coconut oil
Vanilla
Old Fashioned rolled oats
Baking powder
Cinnamon
Strawberries
White chocolate chips
If you make my Strawberry White Chocolate Chip Baked Oatmeal- be sure to tag me on Instagram @becksliveshealthy. Enjoy!
Strawberry White Chocolate Chip Baked Oatmeal
Ingredients
2 medium mashed bananas
2 eggs
2 tbsp melted coconut oil
1 ½ cups milk (I used unsweetened vanilla almond)
1 tsp vanilla
2 ½ cups rolled oats
½ cup diced strawberries (plus more for topping)
½ cup white chocolate chips
Direction
Preheat the oven to 350 degrees. Spray baking dish with nonstick cooking spray (I used a 14x9 dish).
In a large mixing bowl, mix together mashed banana, eggs, coconut oil, almond milk, and vanilla.
Add in remaining ingredients.
Pour mixture in baking dish and cook for 30 mins or until edges are golden. Can be stored in the fridge for up to 4 days. Enjoy!
xx Becks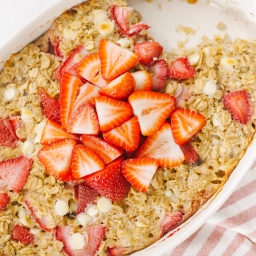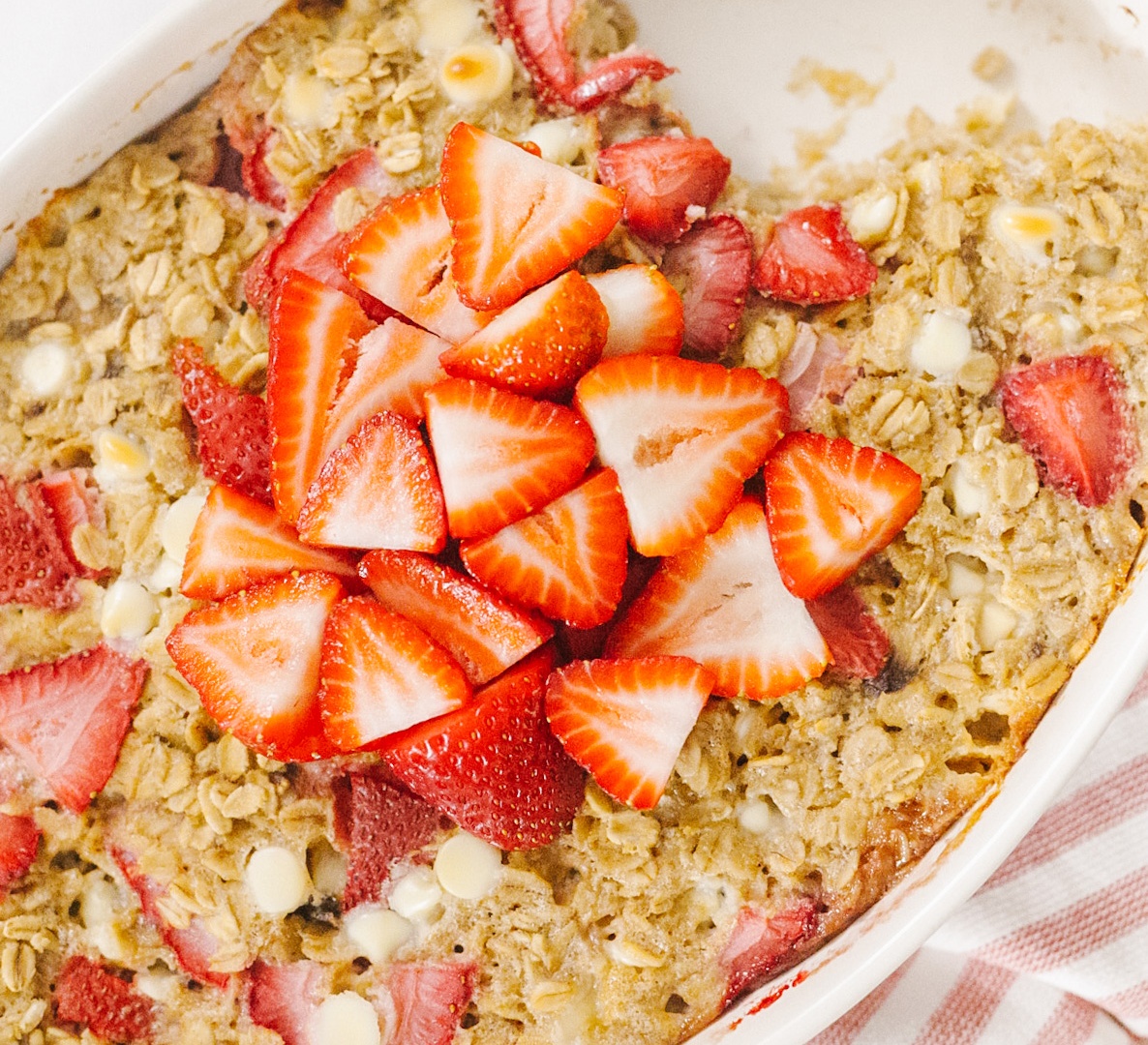 Strawberry White Chocolate Chip Baked Oatmeal is the perfect sweet but healthy breakfast to meal prep to enjoy all week long!
xx Becks