What's in my work bag?
I thought this would be a fun post to share! As many of you know after taking 2 years off from nursing to work for myself at home, I went back to work at the hospital in April. To tell you the truth, I didn't know if I would ever go back to nursing. I was so burnt out, unhappy, and unmotivated when I left in 2018. But there was always a small part of me that missed it. I missed having more structure in my day, working with people, and making a difference in my patient's lives. When the COVID pandemic started, I was lucky enough to go back to the hospital I used to work at. Instead of signing on as staff, I went back as a local travel nurse. If you're interested in travel nursing, check out this post where I answer a ton of frequently asked questions.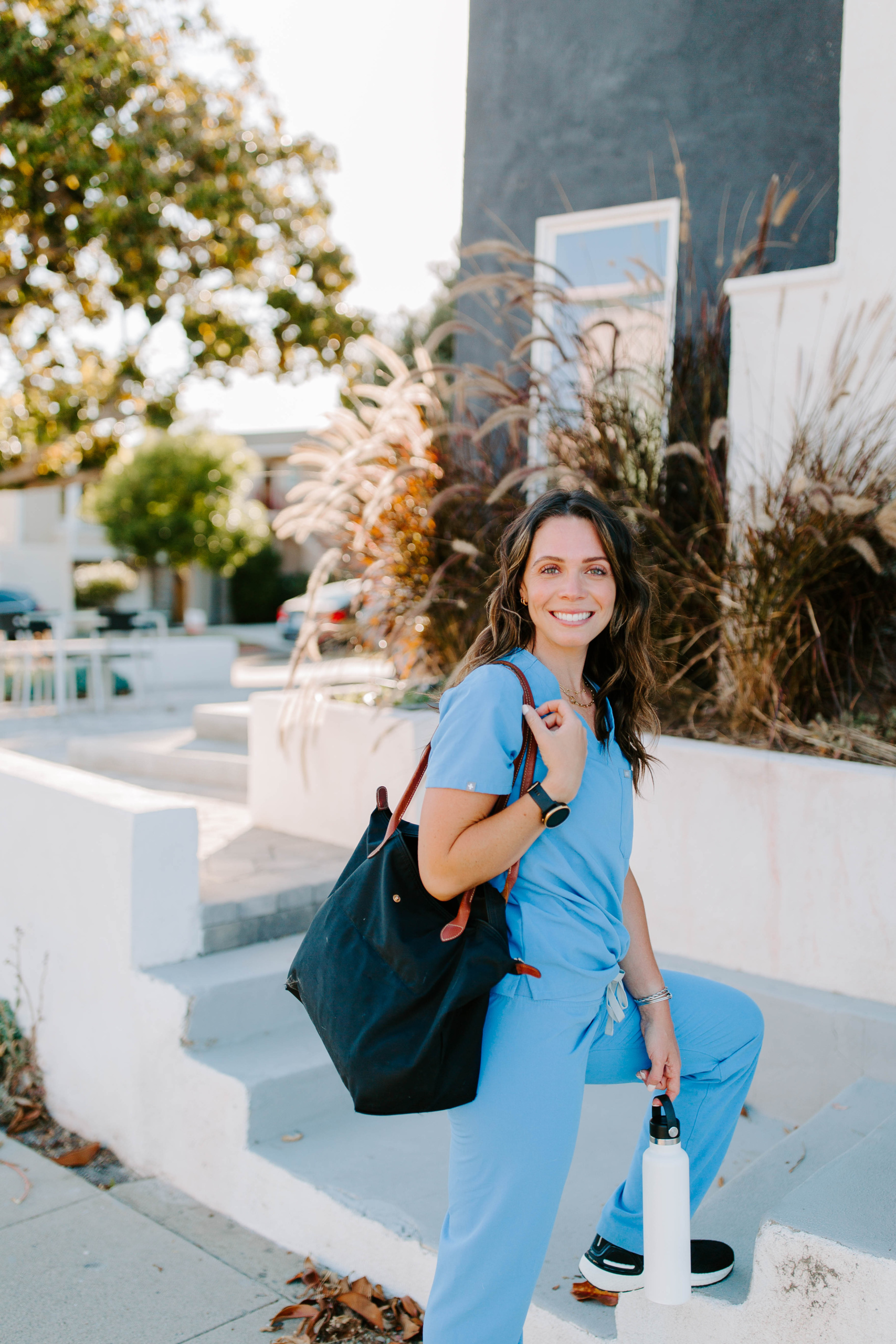 It was quite the adjustment going back to work at the hospital after working from home for 2 years. I was quickly reminded that 12 hour shifts are no joke! So what helps get me through my long day at the hospital?!
Stethoscope (even though I primarily use the disposable ones right now because of COVID).
Pens
Chapstick
Eyeglasses
White Hydroflask to fill up water
Teal Yeti coffee mug
Hand sanitizer
Hand lotion- my hands are SO dry right now
Ibuprofen
Phone charger
Extra hair ties
Face mask to wear in- we get new ones at the entrance after they take our temp and ask if we have any new respiratory symptoms
Toothbrush and toothpaste

(I usually brush my teeth after lunch).
Lunch bag- packed with a protein bar, yogurt with granola, a protein shake, and a big salad
All of my nurse friends, what are your shift must haves?