Today I'm sharing two of my favorite post- workout breakfast recipes! I typically eat breakfast after I workout so I try to make sure my meals are packed with carbs and protein to help replenish energy stores and repair my muscle fibers.
Eggs are a great source of protein for after a workout! They contain 6 grams of protein and are also a rich source of vitamins, riboflavin, and folic acid. They also contain all eight essential amino acids that are needed for optimal muscle recovery!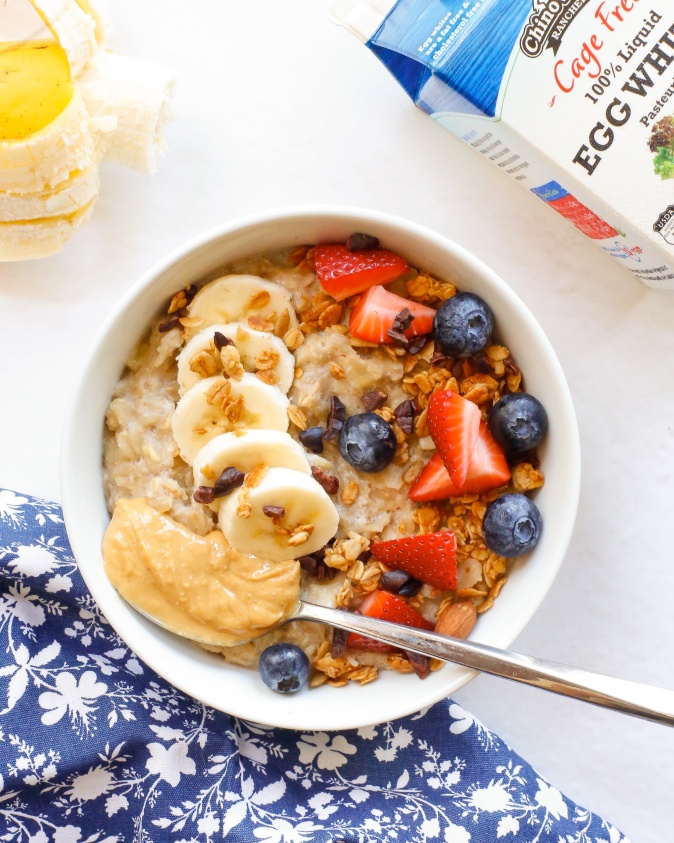 I've been making egg white oatmeal for years! When I started eating healthier about 6 years ago, I found a blueberry stovetop oatmeal recipe on Pinterest with egg whites in it. I thought it sounded weird at first, but decided to give it a try…..and to this day I have been adding egg whites to my stove top oats! Not only do I add egg whites for extra protein, but they make the oats more filling and SO fluffy!!!
My stovetop egg white oats are SUPER easy to make and only takes minutes to assemble after coming home from the gym! The most important thing to remember with this recipe is when the oats are done cooking, either take them off the heat or lower the heat to low and add the egg whites in. When the egg whites are added, it's important to stir or whisk them in super quick so you don't end up with chunks of eggs in your oats! haha, no one wants that!
In this recipe, I used Chino Valley Ranchers Cage Free Egg Whites. They're fat free, cholesterol free, and contain no additives or artificial ingredients.
Banana and Egg White Stovetop Oatmeal
Ingredients
½ old fashioned rolled oats

½ mashed banana

½ cup unsweetened almond milk

½ water

¼ cup Chino Valley Cage Free Egg Whites

Dash of cinnamon

Toppings: peanut butter, cacao nibs, berries, banana slices
Direction
In a saucepan over high heat, combine oatmeal, banana, cinnamon, almond milk, and water. Bring to a boil. 

Once the oats start to boil, turn the heat down and cook until most of the liquid is absorbed. 

Once the liquid is absorbed, pour in the egg whites and stir or whisk quickly until you reach thick/ fluffy consistency.

Place oatmeal in a bowl and add your favorite toppings! Enjoy!
xx Becks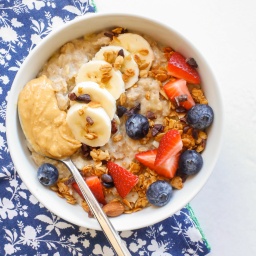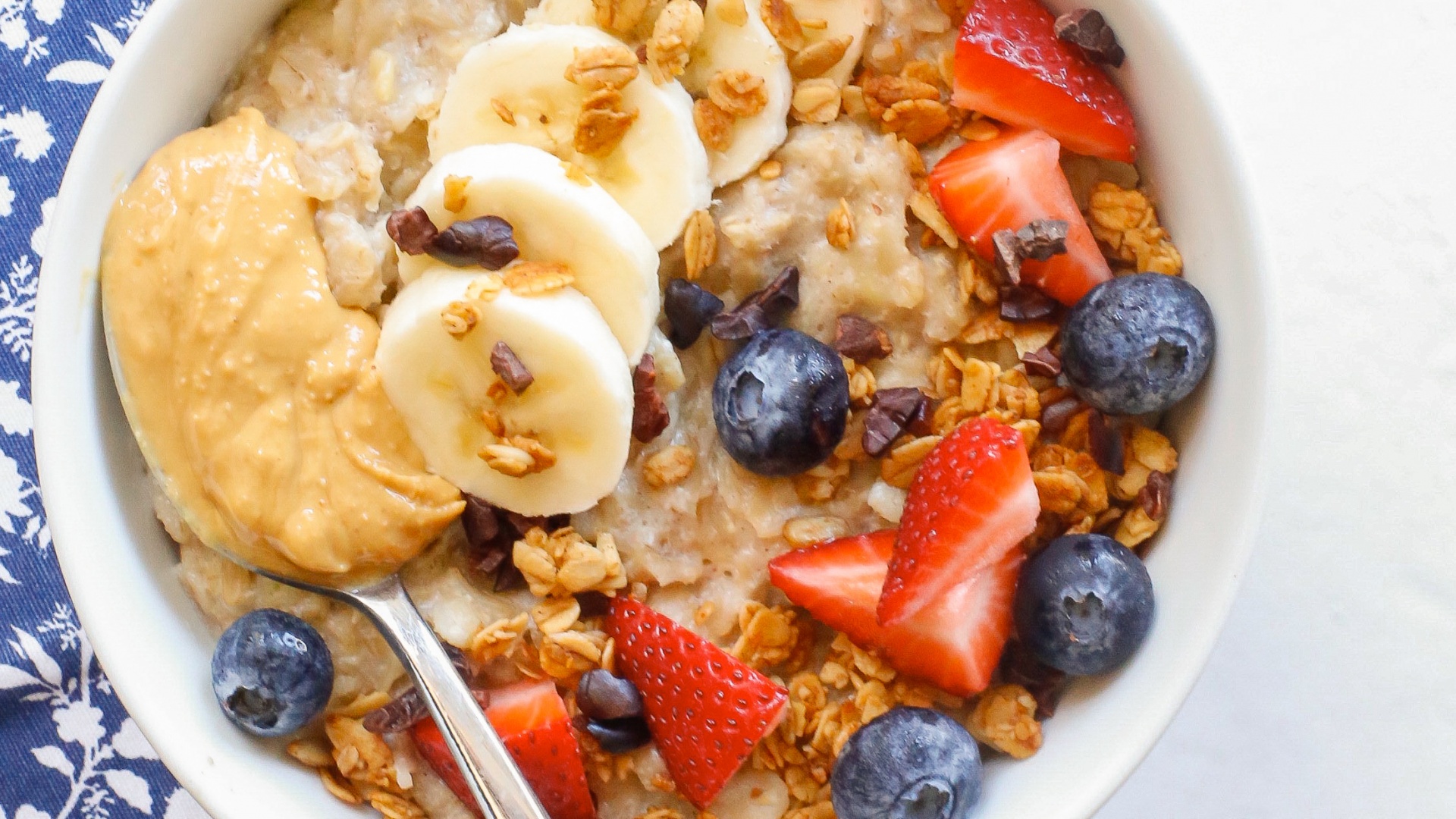 This protein packed bowl of banana and egg white oats will keep you full all morning long! It's made with banana for some natural sweetness and egg whites that add extra protein and fluffiness! Mhmm!
xx Becks

French toast is also one of my favorite meals to have after a workout! It's a breakfast classic so you wouldn't think it would be healthy enough to have after the gym! Most french toast recipes have a ton of added sugar and very little nutritional value. My french toast recipe will satisfy those sweet breakfast cravings but also aide in muscle recovery after a workout. It's one of my go-to post workout meals and it's SO easy to make!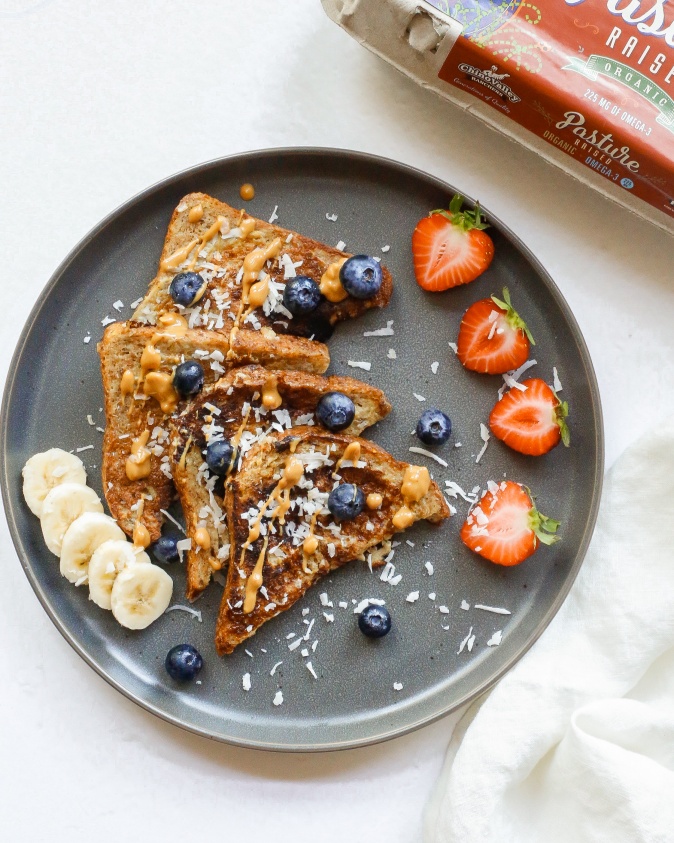 Since it's summer and I'm loving all things coconut right now, I decided to change up my usual french toast recipe and put a spin on it by makeing toasted coconut french toast! It seriously tastes like a tropical treat! I also used my favorite Chino Valley Ranchers Pasture Raised Organic Eggs in this recipe! Let me know if you make it and be sure to tag me on Instagram– @becksliveshealthy 🙂 Enjoy!
Toasted Coconut French Toast
Ingredients
1 Chino Valley Ranchers Pasture Raised Organic Egg

1 teaspoon vanilla extract

¼ cup toasted coconut almond milk

1 tbsp vanilla coconut collagen peptides (vanilla or coconut protein works well too)

1 tbsp coconut oil

2 slices multigrain bread

¼ cup shredded unsweetened coconut

¼ cup blueberries

⅓ cup sliced strawberries

½ sliced banana
Direction
In a mixing bowl, whisk together the egg, vanilla, collagen peptides, and almond milk, then set aside

In a skillet, melt coconut oil over medium heat.

Dip bread one slice at a time into the mixture, soaking each side.

Place bread onto preheated skillet and cook until golden brown on each side.

Slice toast diagonally and serve topped with strawberries, blueberries, banana slices, coconut peanut butter, and shredded coconut! Enjoy!
xx Becks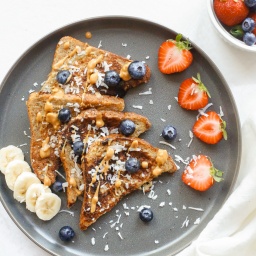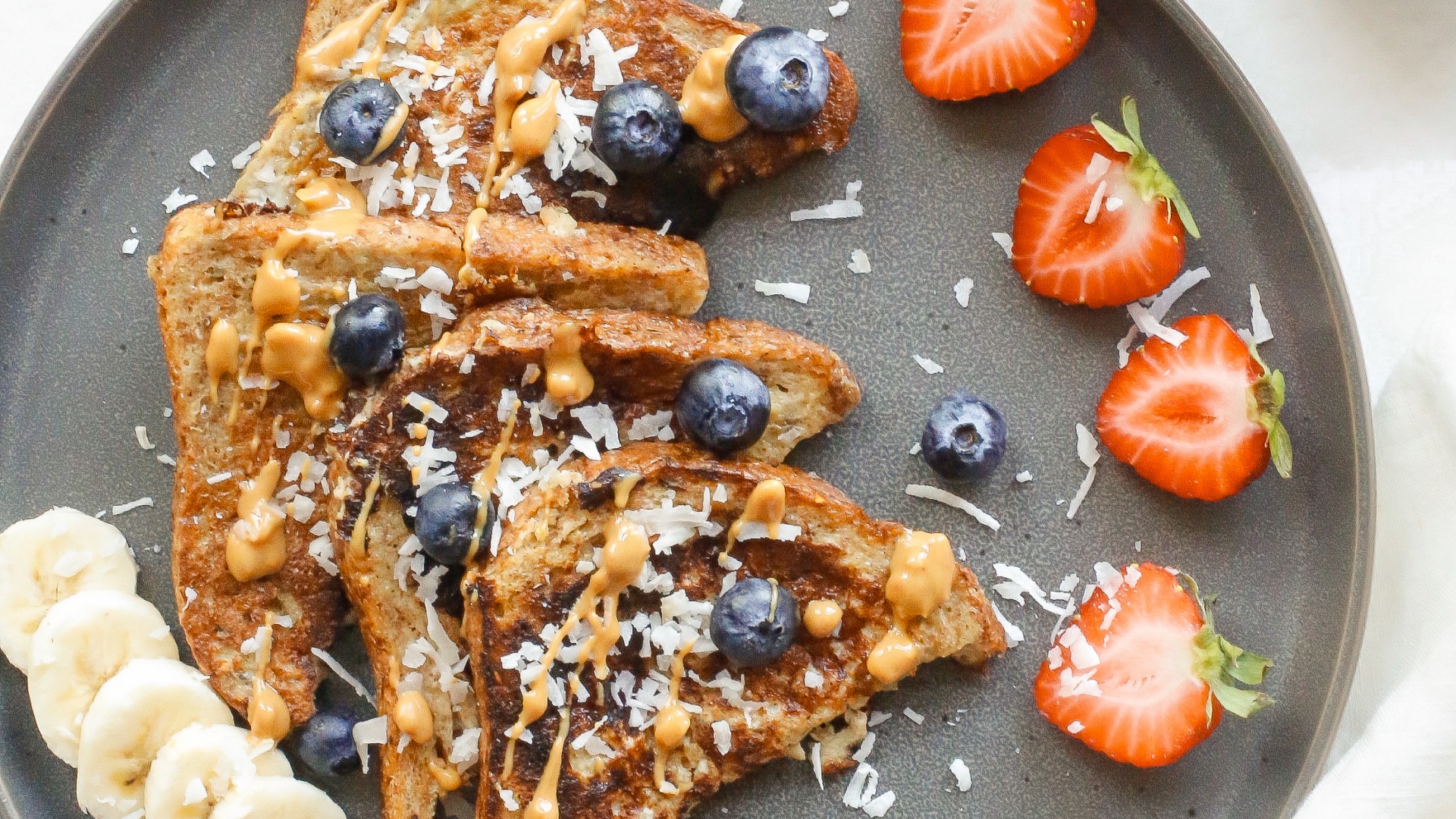 xx Becks

This post is sponsored by Chino Valley Ranchers. All opinions stated are my own.