If you follow me on Instagram you know how much I LOVE brussels. I remember when this love affair started. Back in 2012 I moved back home with my mom to shorten my commute to the hospital for work. Pinterest had just gotten big around that time and became my go-to for recipes. I remember one evening I found a recipe with chicken, brussels sprouts, apples, and sweet potatoes. I had never made a dish like this before. We didn't grow up eating veggies. My mom didn't like them so she never really cooked them for us. When I went away to college I started incorporating more veggies into my diet, but brussels sprouts weren't one of them. The chicken, brussels sprouts, apples, and sweet potato Pinterest recipe sounded delish so I gave it a try! From then on, I became obsessed with brussels sprouts. I found myself eating them multiple times a week…actually multiple times a day. I haven't really changed up my go- to recipe since then. I like to keep my recipe simple– that way you can add the brussels to different dishes or top them with sriracha, hummus, etc.
I love this brussels sprouts recipe because it's so easy to make. It requires minimal ingredients and can be thrown together in no time. I usually roast up a big batch of these at the beginning of the week to have for lunch with a salad or omelette or with some chicken for dinner. Sometimes I even eat them cold right out of the fridge! If they get a little soggy from sitting in the fridge for a few days I just throw them in the cast iron skillet on the stove top for a few minutes and they become nice and crispy again!
Simple Roasted Brussels Sprouts
Ingredients
1 ½ lbs Brussels Sprouts

Himalayan Pink Sea Salt

Coconut oil or olive oil spray
Direction
Preheat oven to 425 degrees F. Coat a baking sheet with olive oil or coconut oil spray, and set aside

Cut off the ends of the brussels sprouts then cut them in half lengthwise

Spread brussels sprouts on a baking sheet then coat them in either olive oil or coconut oil and pink Himalayan seat salt.

Bake for 20-25 minutes or until the brussels sprouts are brown and crisp.

Enjoy!
xx Becks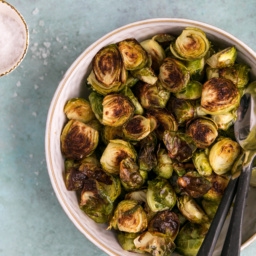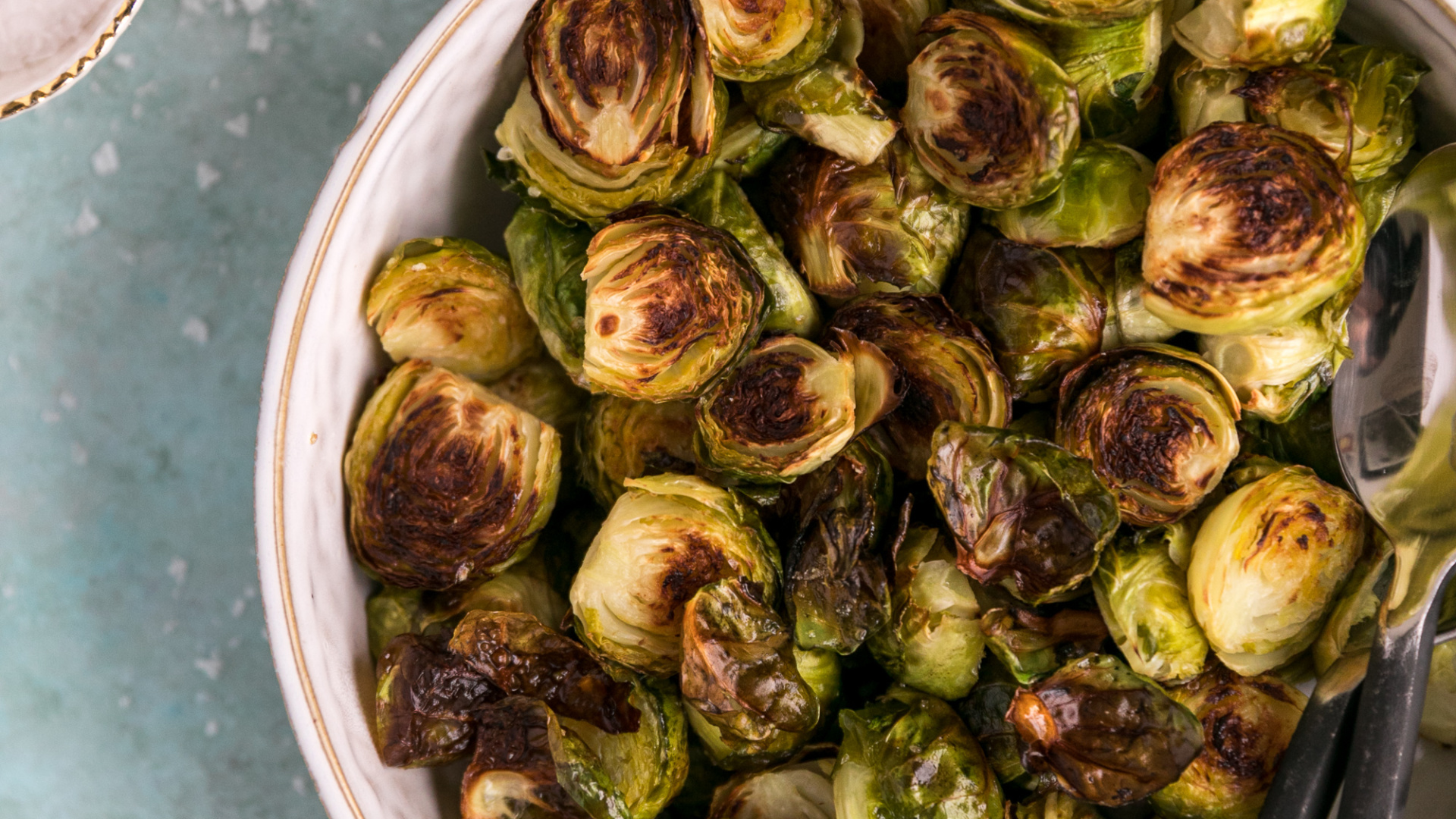 My brussels sprouts are SO easy to make. They requires minimal ingredients and can be thrown together in no time! They're the perfect veggie to add to your meal prep for the week!
xx Becks