This chocolate protein maca bowl is one of my favorite smoothie bowl recipes. I usually don't order smoothies when I'm out running errands because I know I can easily make them at home. However, a few months ago I decided to try a chocolate smoothie from Whole Foods made with banana, maca powder, cacao powder, chia seeds, collagen, almond milk, and peanut butter. It was SO good. I decided I needed to make my own version at home!
When I went to go make this smoothie bowl at home I was nervous that I didn't have maca powder because I don't routinely use it in my recipes. Once I found it hiding way back in my pantry, I decided to look it up and find out the benefits of using it before pouring it into my smoothie bowl, haha.
Maca root powder is considered an adaptogen and is rich in antioxidants. It enhances energy, memory, and mood. It's also a good source of protein, fiber, and vitamins. Maca has a slightly sweet flavor and goes well with other sweet foods— like oatmeal and smoothies. It doesn't give smoothies the prettiest color, but it sure does make them tasty!
Even though I was trying to recreate the smoothie from Whole Foods, I wanted put my own twist on it! Smoothie bowls at home are always so much fun because the toppings and ingredients are endless (well depending on what you have in your pantry and fridge, haha). I added peanut butter and cacao powder to my smoothie because chocolate and peanut butter is the BEST combo (in my opinion).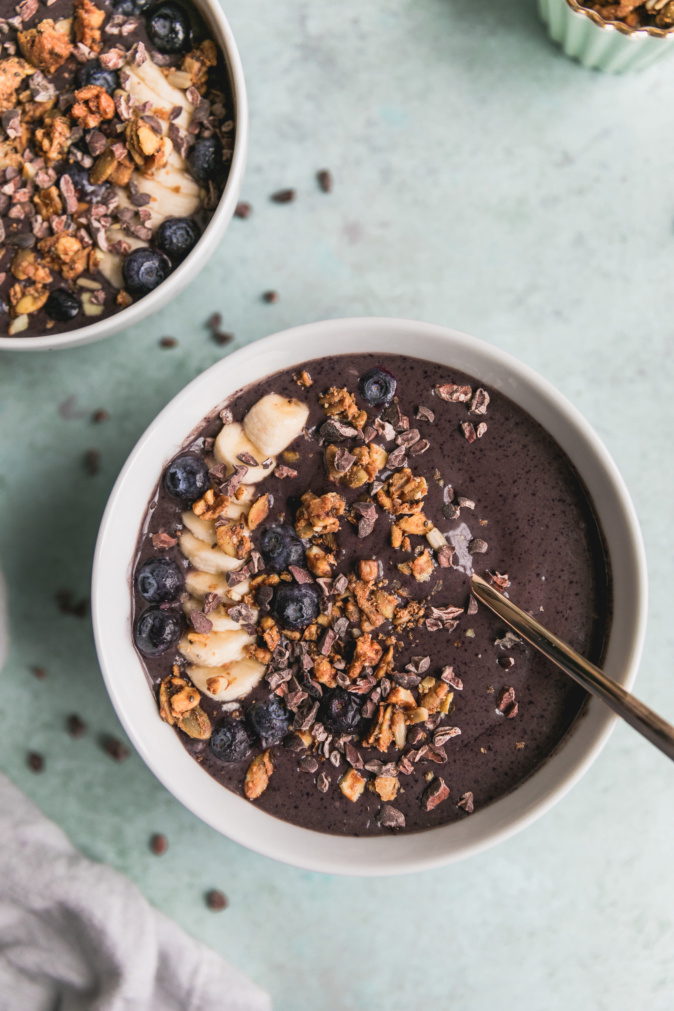 Whey protein is optional in this smoothie. I usually have my smoothie bowls after my workouts, so I typically added whey protein to my smoothie bowls. In this recipe, I added chocolate whey protein to make it a little sweeter and chocolately 🙂
I also added collagen to my smoothie bowl. I receive a lot of messages on Instagram asking if I use collagen and the answer is YES because it helps speed up the repair of connective tissues that are damaged during intense workouts or runs. It has a ton of other health benefits too, which I'm happy to write a post on if anyone is interested!!
Let me know if you try this chocolate maca smoothie bowl. It's packed with so many health benefits and makes for the perfect for post- workout recovery!
Chocolate Protein Maca Smoothie Bowl
Ingredients
1 frozen banana

½ cup frozen blueberries

2 TSP maca powder

1 TBSP cacao powder

1 TBSP creamy peanut butter

1 scoop collagen

1 TBSP chocolate protein

Enough almond milk to blend
Suggested Toppings:
chocolate granola

cacao nibs

blueberries

banana slices

Direction
Add all of the above ingredients into a blender or Vitamix and blend!

Pour into a bowl and top with suggested toppings. Enjoy! 
xx Becks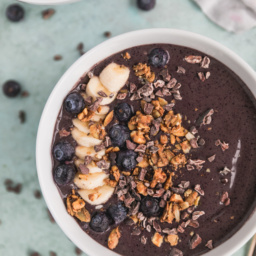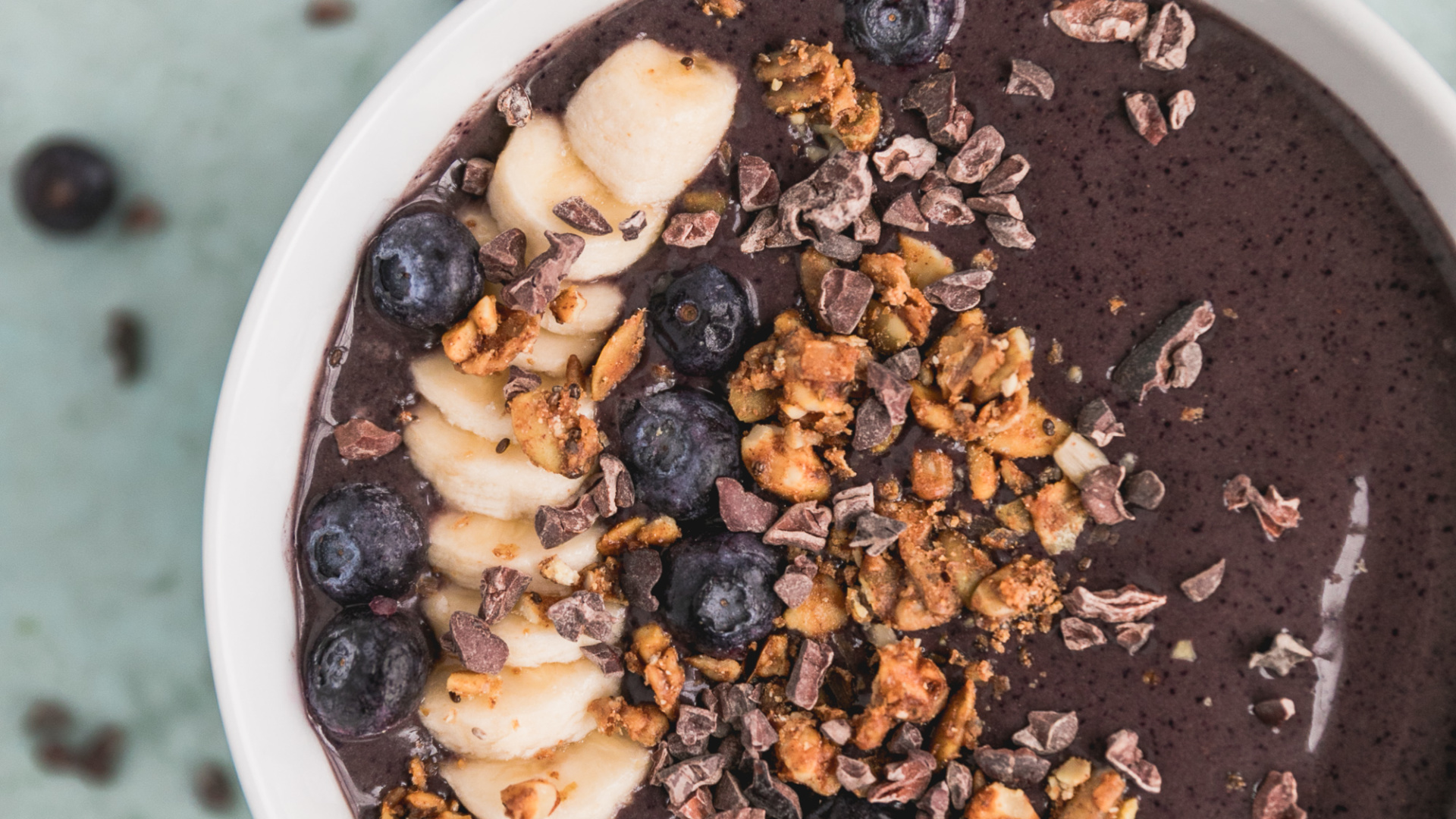 This chocolate smoothie bowl is such a tasty treat you won't even notice that it's loaded with so many health benefits and makes for the perfect for post- workout recovery meal!
xx Becks