When I first moved to California I never ran with music. I was so used to running back home in the woods and had to really keep my eyes and ears open for bears and other wild life. My mom never wanted us running with headphones because she was nervous something would happen. I actually didn't mind running without music either. I liked listening to nature and my surroundings. When I first moved to southern California I didn't run with music either. I loved exploring new neighborhoods and starring at the ocean and my new surroundings. Running was the perfect way to get to know my new home.
After running a few half marathons out here without music, I decided it was time to give Spotify a try. I now really look forward to hitting the strand early in the morning to run and watching the sun rise with a good playlist on. I usually create a new playlist for every training cycle. When I find new songs that I like, I usually just add to them to my current playlist, rather than making a new one. I know a lot of people don't like doing that because they get sick of the same songs, but it works for me. My playlists usually end up being a few hours long, which is perfect for long training longs or the length of a marathon! Some people prefer to put together play lists based on their running cadence but I usually just compile all my favorite songs into one list. If a song is too slow or too fast for the type of run I'm doing then I'll just skip over it to the next song!
My 2018 marathon training playlist has over 65 songs and 3 hours and 44 mins of listening!!! It's good for all types of runs – intervals, long runs, tempo runs, & easy runs!
Hope you enjoy!
and now to my most frequently asked question on Instagram–
WHAT HEADPHONES DO YOU USE?
Jaybird released their newest wireless headphones, RUN, a few months ago and I was lucky enough to win a pair on Instagram!!!!!! Seriously BEST giveaway ever!!! Thanks Jennifer!!! =)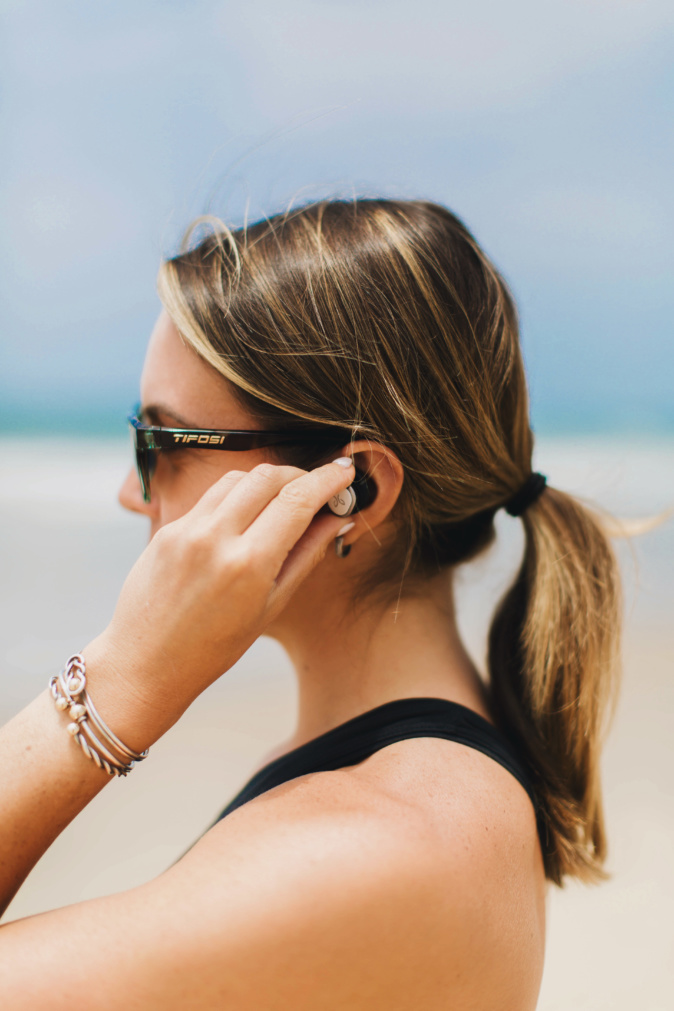 Last year when I was training for a few other races I was using the Powerbeats 3 headphones by Dr. Dre. I swear I went through at least 5 pairs of them. Rob kept sending them back because they would just randomly die on me. I would be in the middle of my long run and they would just shut off. He had the same problem with his headphones too. Right before one of our races last Spring his headphones wouldn't turn on, even though they were working fine the night before. It was so frustrating!!! I entered Jennifer's giveaway this past winter and couldn't believe I won! All my headphones problems were solved! Rob ended up ordering a pair for himself too because he liked them so much!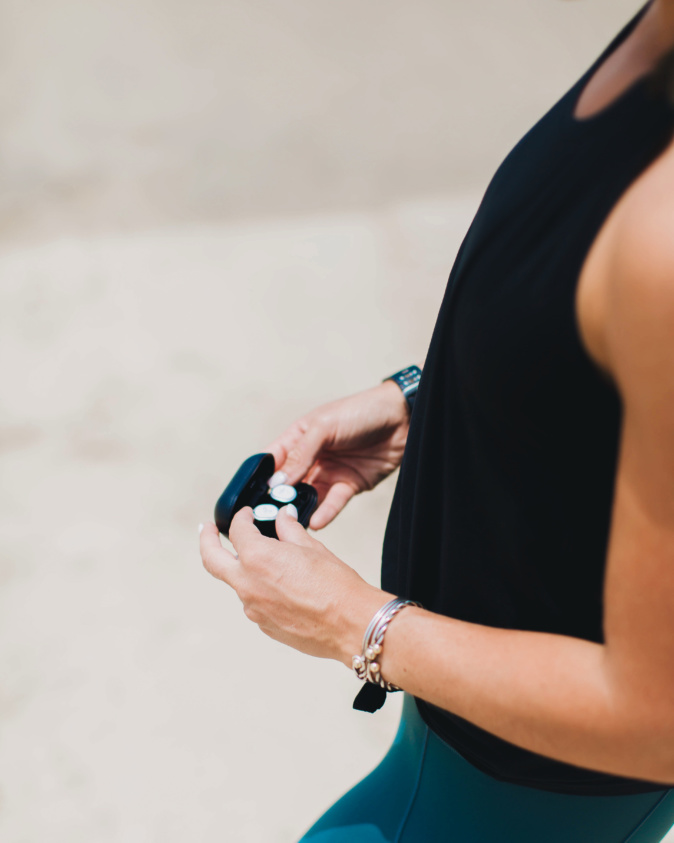 The Jaybird RUN headphones come with a charging pod that you can store the headphones in when you're not using them. The pod is what keeps the headphones charged so you only have to charge the pod itself every week or so.
The headphones are also super comfortable and easily fit in your ear. Not only do I use them during runs, but I've also used them at the gym while I'm doing burpees and box jumps. They didn't fall out and stayed in just fine! I also haven't had any issues if I get too sweaty or while running in the rain with them!
I think the only downfall of these headphones is they don't last for a full four hours, which may be a problem during my marathon. I'll just have to run FASTER, haha! I think the longest I've used them so far has been a little over three hours! I guess we'll see how they hold up!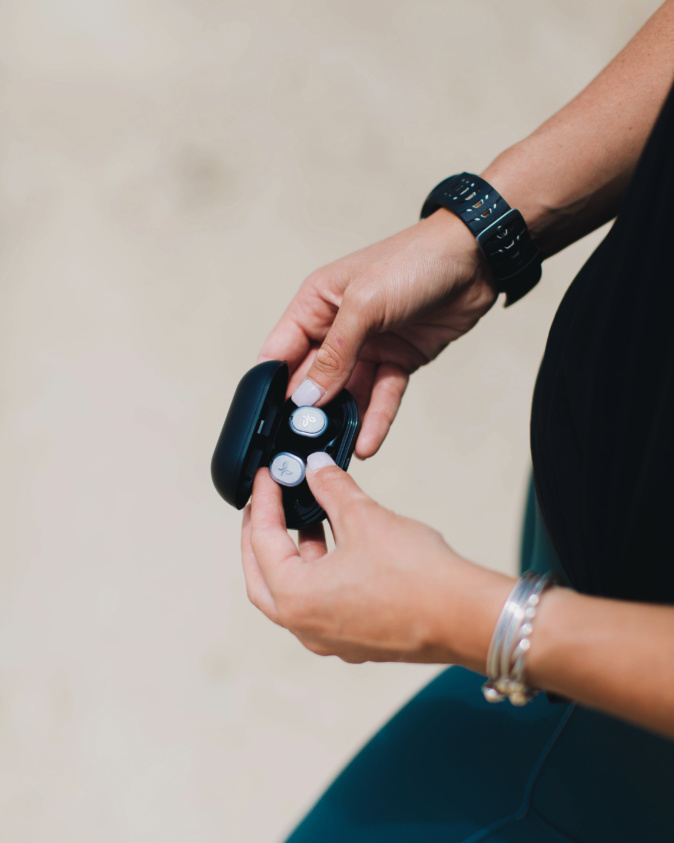 Now I want to hear from you guys–
Do you run with music? If not, why not? And if so, what's your favorite running song?
This post is not sponsored. I was lucky enough to win the headphones through a giveaway.