This blog post is sponsored by Finish Line Women in collaboration with Adidas. All opinions stated are my own.
If you have been following me for a while, you know that I live in workout clothes whether I'm working out or not. Depending on how warm it is outside, I usually wear leggings or shorts paired with cute sneakers. Having cute sneakers definitely helps motivate me to hit the strand for a run or head to the gym early in the morning. Lately, I've been living in my Adidas UltraBOOST 19 Running Shoes. The UltraBOOST are designed to respond to the way your foot naturally moves through each stride because of the BOOST foam cushioning. They're also super light on your feet, which for me, makes running even more enjoyable! I've definitely worn running shoes before that feel like rocking boats on my feet, and these feel like the complete opposite. I seriously feel like I'm on cloud 9 running or walking in them!!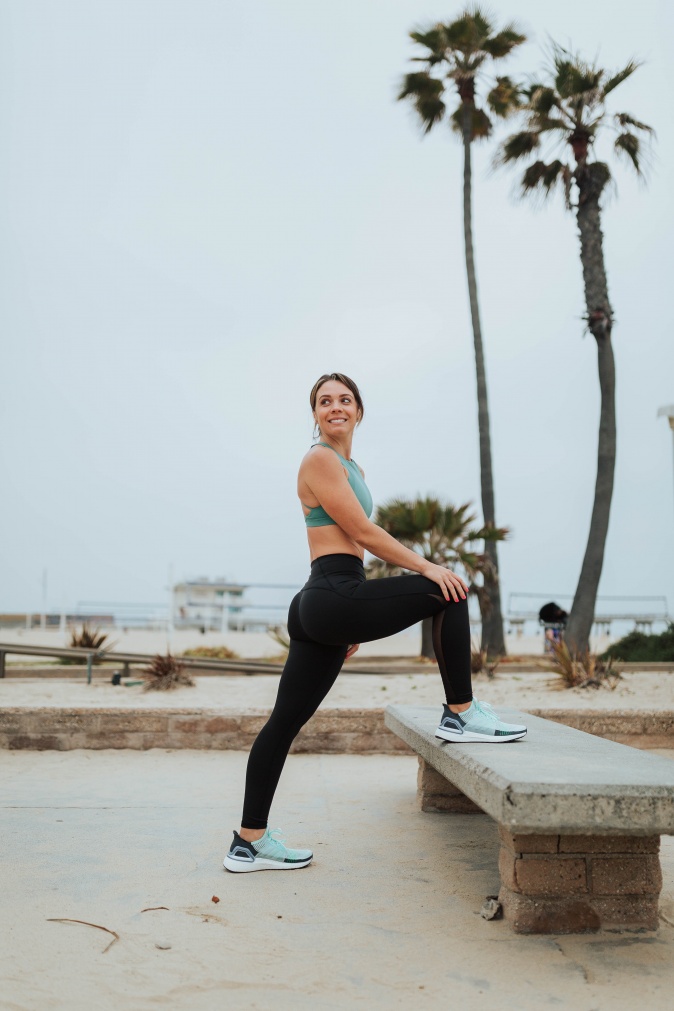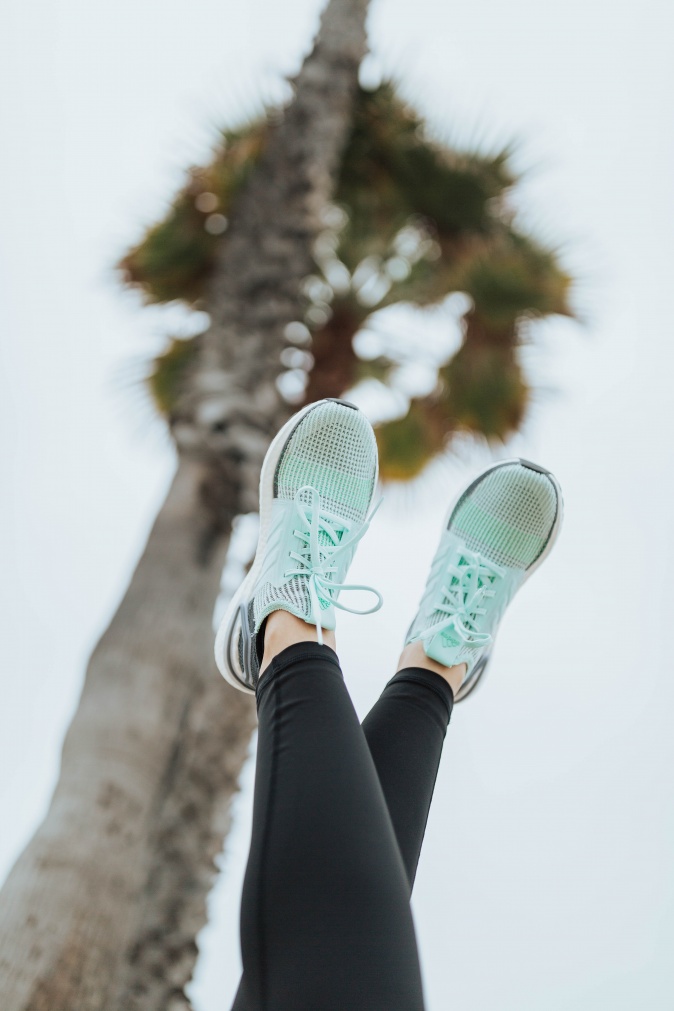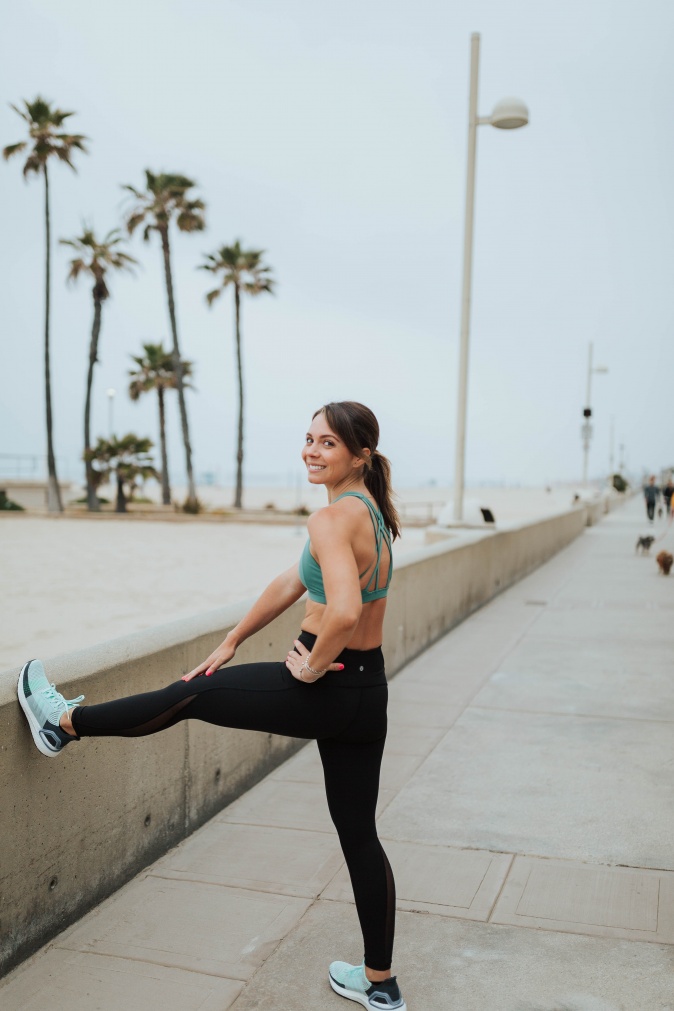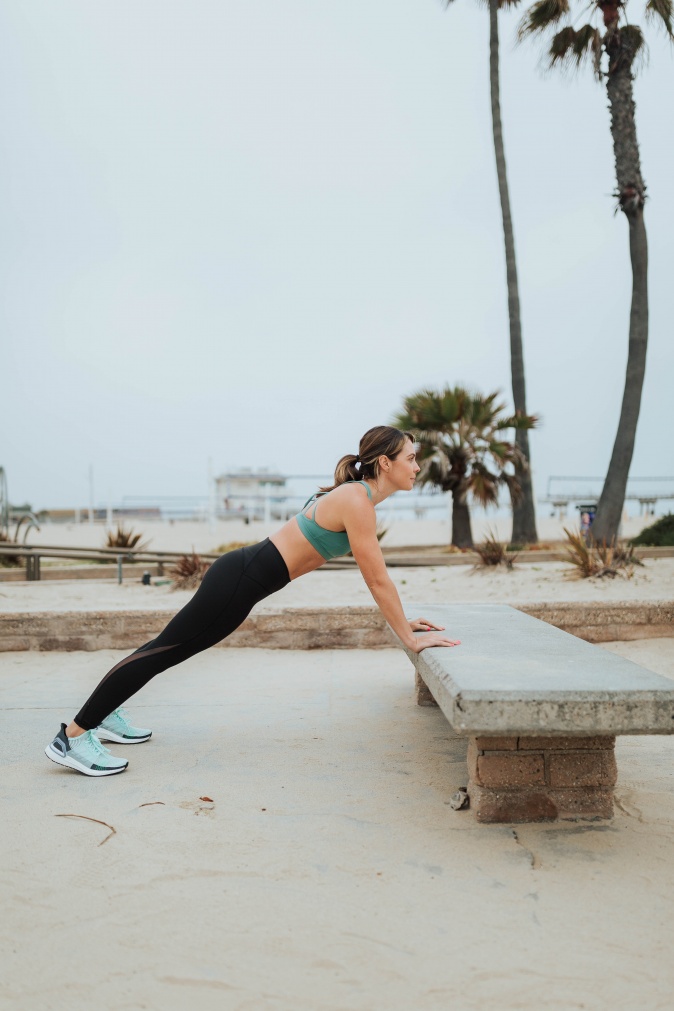 When I'm looking for new shoes, functionality always comes first. But then comes style— they have to be cute!! I usually don't wear a lot of color, so I try to dress up my outfits with my shoes. I love the mint green/ grey UltraBOOST, they're so pretty!! They also come in a variety of other colors on Finish Line.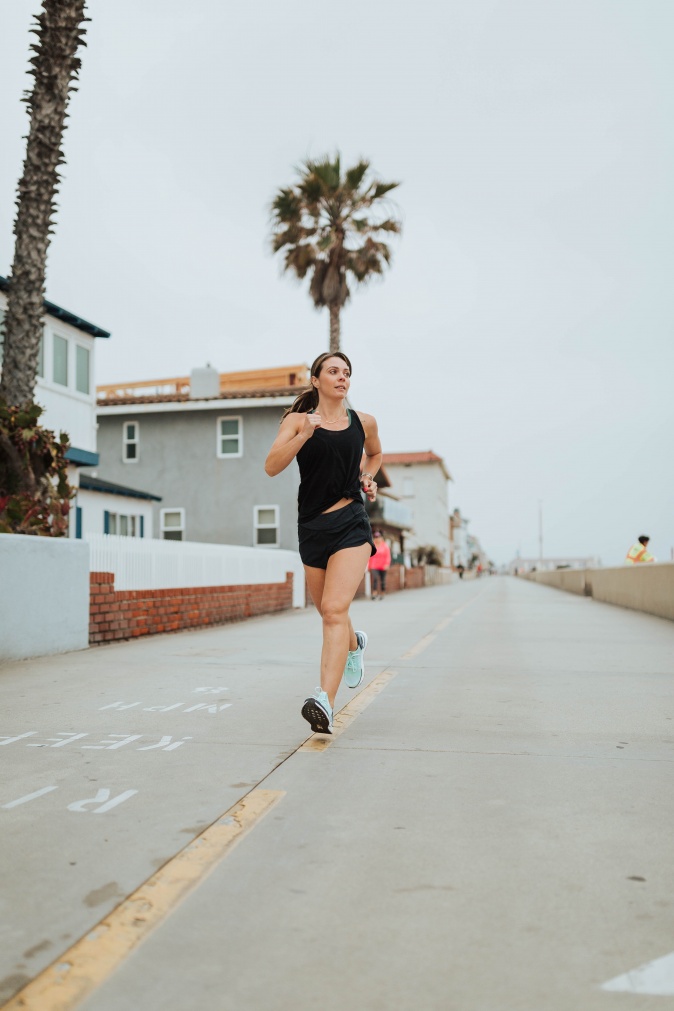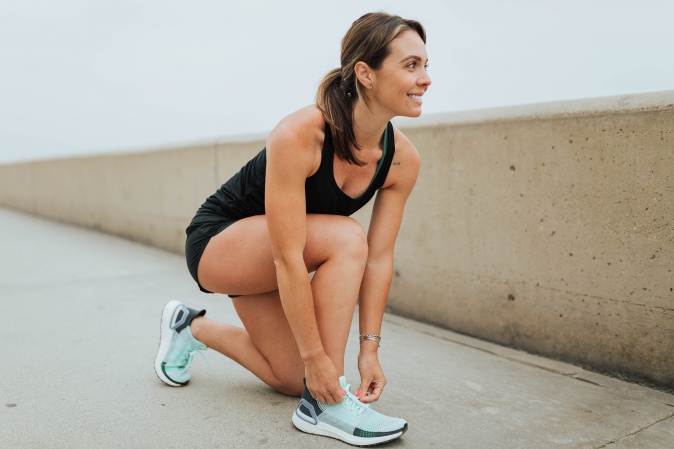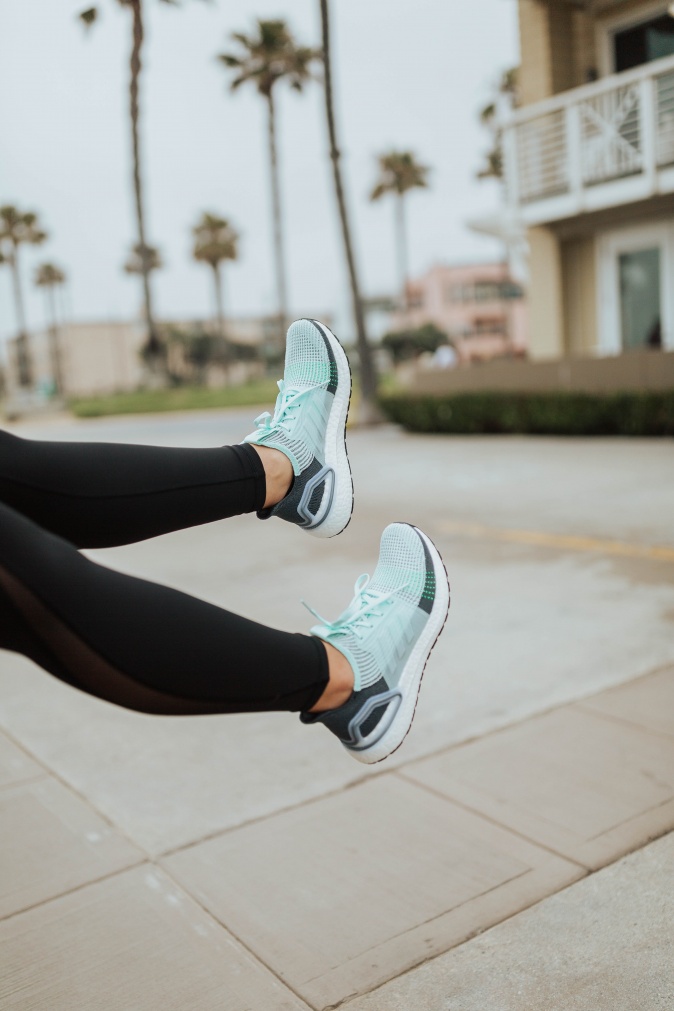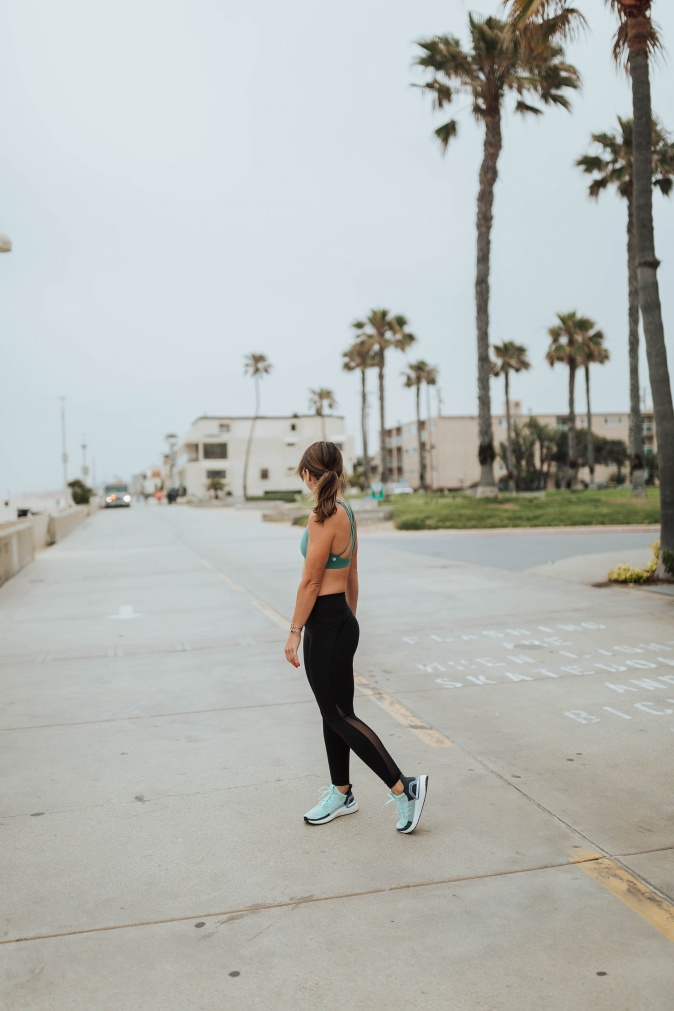 The Adidas UltraBOOST can be paired with any type of outfit! I love wearing them with leggings, crops, or shorts depending on what activity I'm doing! These shoes go with any look and are easy to slip on and off, which helps when going from one activity to the next! Whether I'm running, at the gym working out, or running errands they make being on- the -go that much easier! They're also perfect for traveling! When I travel, I prefer to only bring one pair of shoes to save room in my suitcase. I know I'll be packing these for my next adventure because I can use them for whatever activity I have planned.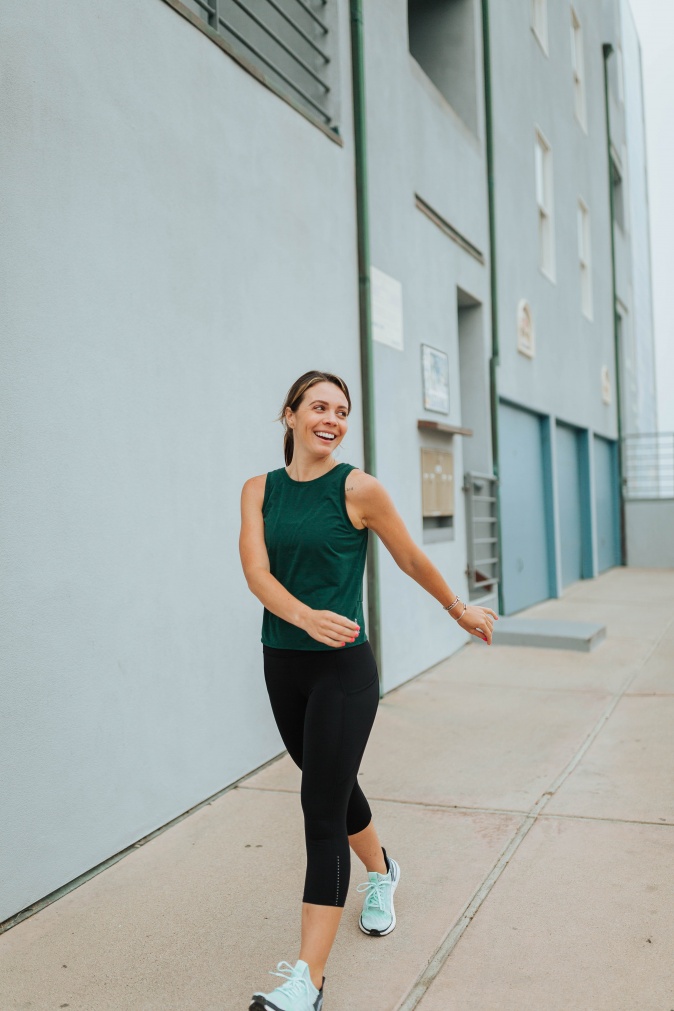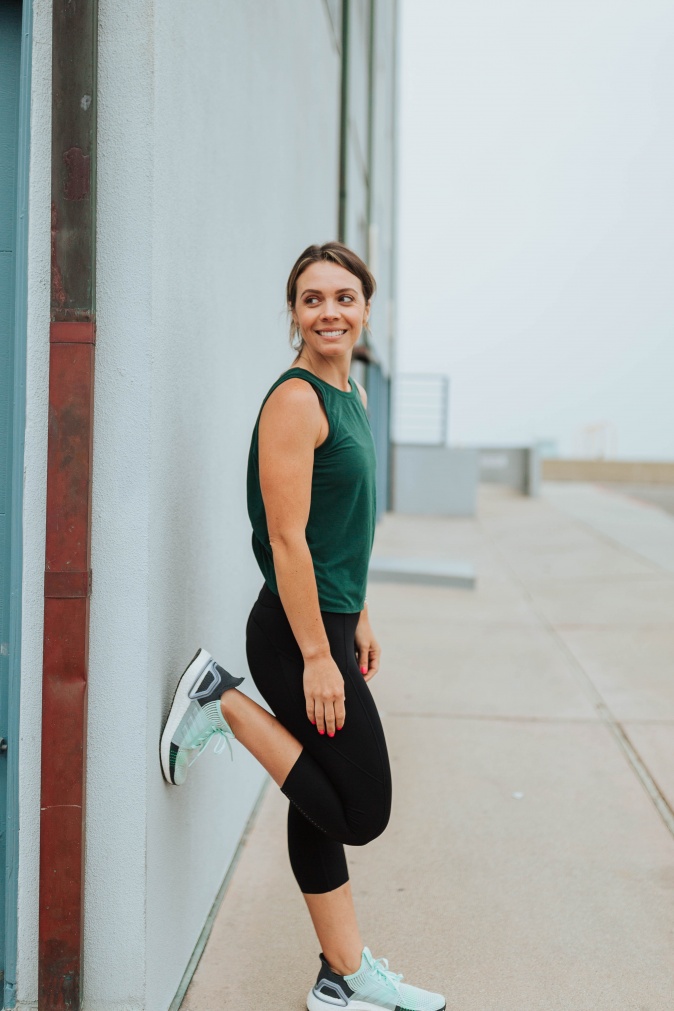 I would love to know, have you worn Adidas UltraBOOST before? If you would like to snag a pair to treat yourself – Head to Finish Line now!!! Happy shopping!
Photos by: @jessrochowphoto