This post is sponsored by MegaFood©. All opinions stated are my own.
When I moved to California from Connecticut a few years ago, I decided it was time to
prioritize my health. Back home it was easier to be lazy because the winters were long
and cold and treadmill running was boring. I also commuted over an hour to the
hospital so it was harder to fit in workouts on my long work days. When I moved to the
west coast, I started spending my mornings outside training for marathons and in the
gym lifting with friends.
Through all of my training, I have learned the importance of fueling my body properly
for my runs and workouts. I now pay more attention to what foods I am putting in my
body to prevent stomach issues and maximize my performance. I try to focus on
putting real, whole foods into my body that make me feel good during my workouts.
Along with focusing on putting whole foods into my body, I've also recently started
taking MegaFood® Shelf-Stable Probiotics, a premium probiotic supplement. I've been using their MegaFood Women's Health* Shelf-Stable Probiotics to support my gut and urinary tract health.* It's become an important part of my morning routine.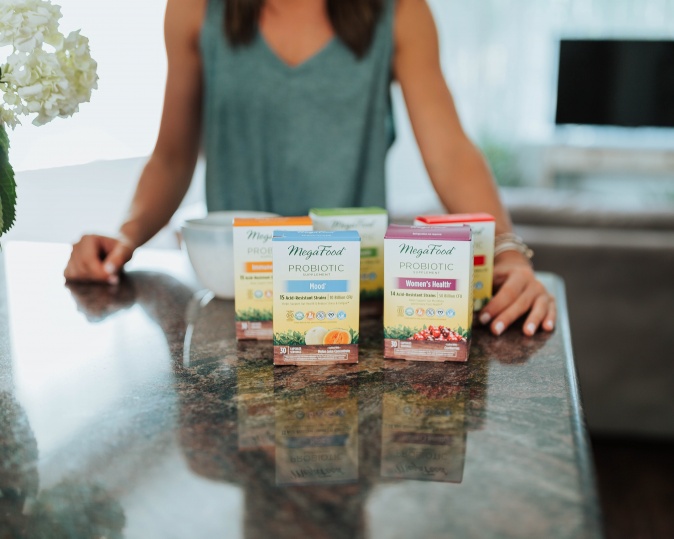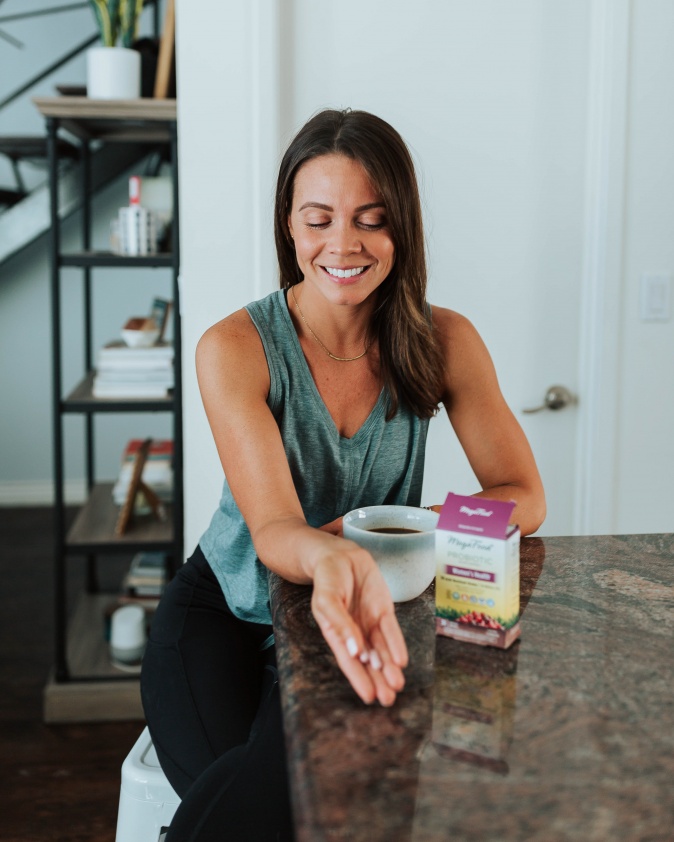 Before we chat more about MegaFood though, let's talk about probiotics. So what exactly are they? Probiotics are also known as "friendly bacteria" or the "good bacteria." They're the bacteria that live in the body and help it work well. Probiotics play an important role in supporting our healthy immune function.* Did you know that 70 percent of our immune system is actually located in our gut? Good digestive health is an important part of maintaining immunity and overall good health, which is a priority to me, especially with all of my training.
MegaFood's Women's Health* Shelf-Stable Probiotics contain healthy bacteria to support gut health and a healthy urinary tract for women.* These probiotics not only contain CRAN d'OrTM (cranberry!) to help support a healthy urinary tract, but also have 14 acid-resistant probiotic strains and 50 Billion CFU of live bacteria to support gut health.*
Good digestive and urinary tract health are important to me because a few years ago I had to shut down my marathon training for almost a week due to urinary tract health issues. I missed one of my longer and most important training runs. Since training is such an important part of my life, I look to MegaFood Women's Health* Probiotics to provide the support I need.*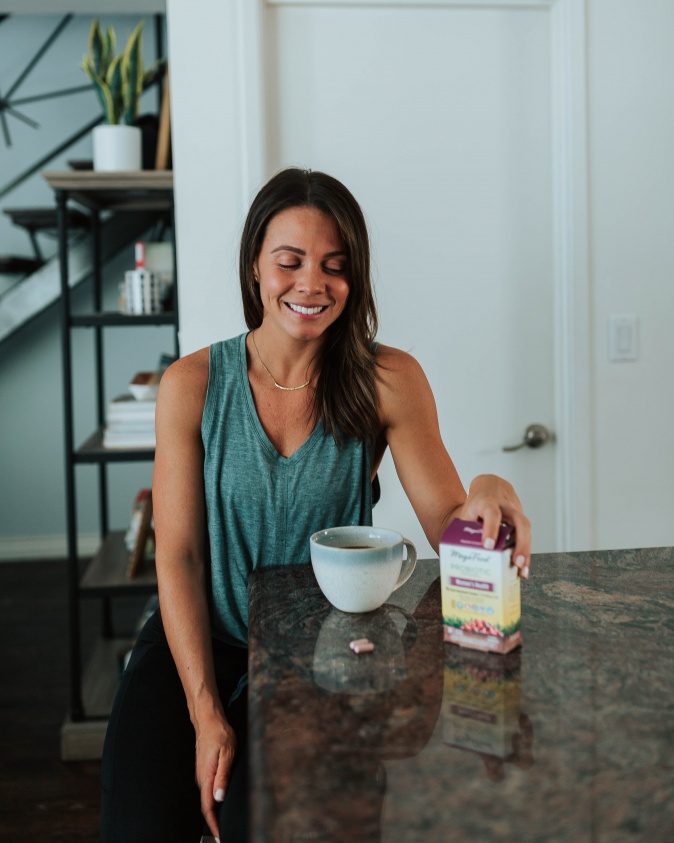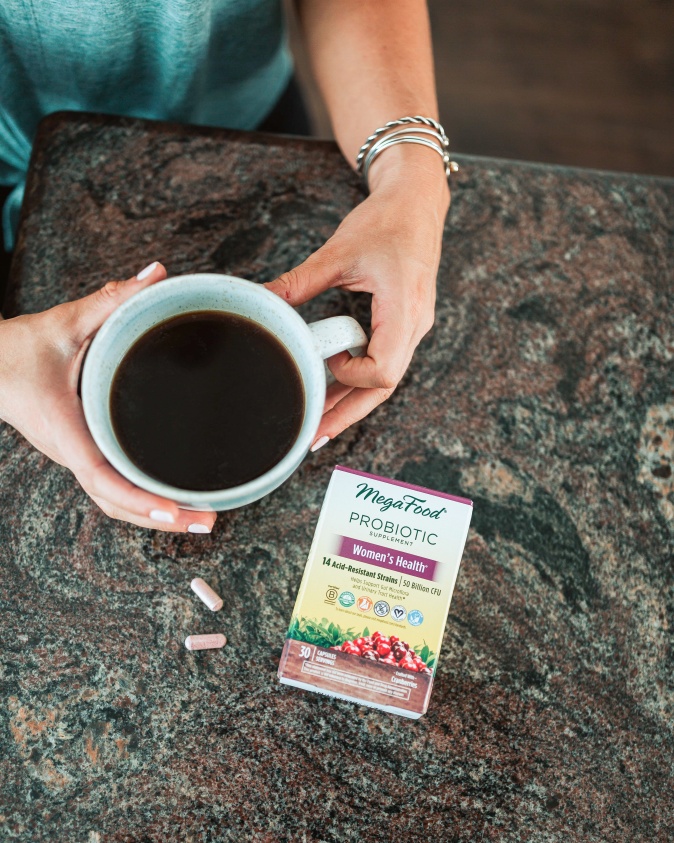 MegaFood is the first supplement brand to have its entire line certified Glyphosate
Residue Free by The Detox Project, an independent research and certification
organization dedicated to bringing awareness to the public by promoting testing of consumer goods and food products for toxic chemicals. Another reason I chose MegaFood Probiotics? A lot of probiotics need to be kept in the fridge, but these ones can be left out, which means that you can take them with you on the go, which makes them so convenient for me!
Along with my running and strength training, MegaFood Women's Health Shelf Stable
Probiotics have become an important part of my morning routine. Visit MegaFood to learn more and check out their full line of supplements!
Let me know if you guys try MegaFood, and be sure to tag me on Instagram @becksliveshealthy
*This statement has not been evaluated by the Food and Drug Administration. This
product is not intended to diagnose, treat, cure or prevent any disease.
Sources:
https://www.uptodate.com/contents/probiotics-the-basics?
search=probiotics&source=search_result&selectedTitle=4~133&usage_type=default&display_rank=4
https://www.health24.com/Medical/Flu/Preventing-flu/your-gut-is-the-cornerstone-ofyour-immune-system-20160318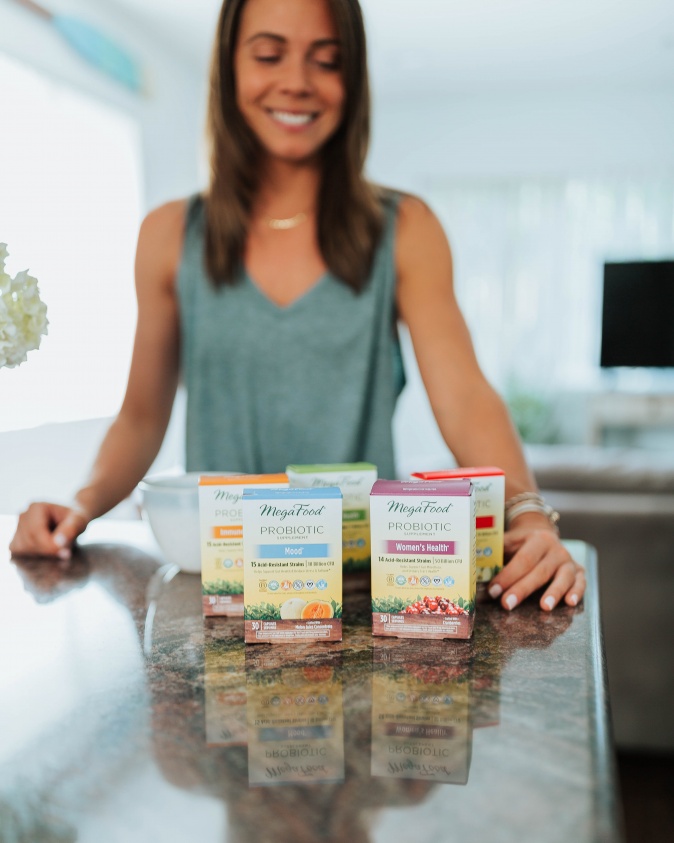 Photos by: @jessrochowphoto