A few years ago I looked into going to Sayulita, Mexico, but it never happened. When Ryan and I were talking about taking a trip this spring our plan initially was to go to Hawaii. Hawaii gets expensive pretty quick though. We were in line at Ikea and I was scrolling through Instagram trying to pass the time (the line was LONG), and one of the girls I follow posted about her trip to Sayulita. I showed Ryan and we started looking at her recommendations and then reached out to ask her where she stayed. She said she stayed in an Air BnB that was super cheap. Sayulita seemed more budget friendly than Hawaii so we decided to book a trip there!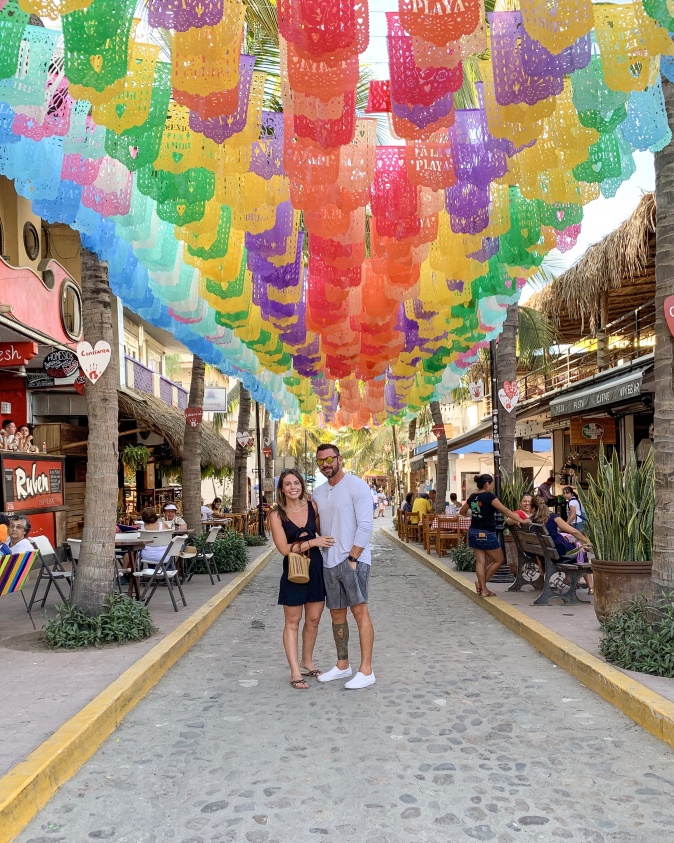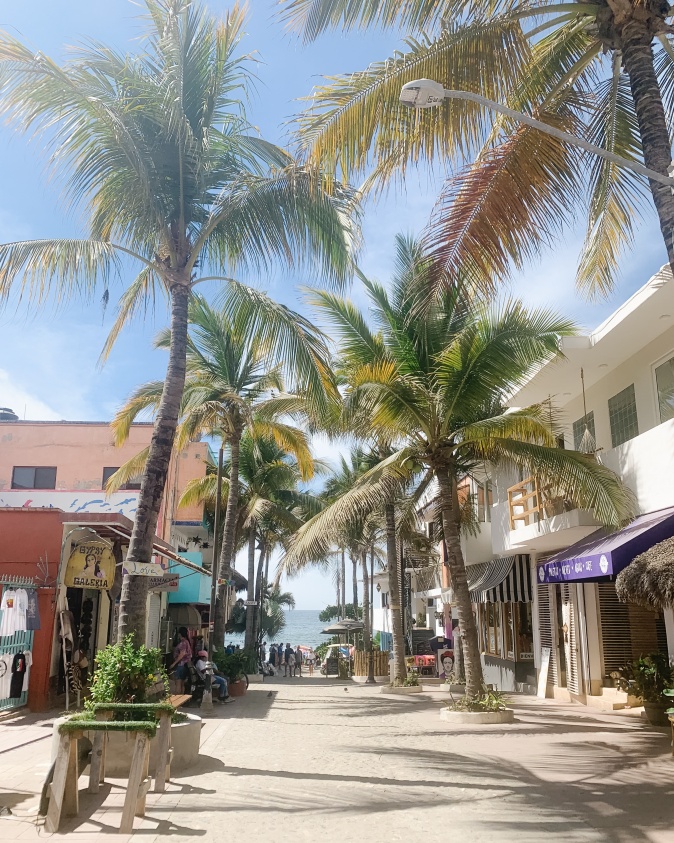 Where to Stay in Sayulita:
From my research, the way to do Sayulita is to get an Air BnB. They're usually less expensive and nicer than most of the hotels. We decided to stay at Villa Isabella in Sayulita. We absolutely loved staying there. It was only 10 minutes from the town which made it walkable to the beach and restaurants, but it was far enough away to have some peace and quiet. Villa Isabella is a 3 unit property— each unit has it's own outdoor patio space with hammocks and access to the pool. Our unit even had a private rooftop patio with ocean views! The entire property was gated with special access codes which made us feel safe. When we arrived to Villa Isabella, Jonathon, the property manager, greeted us on site, which made us feel very welcomed! He gave us a tour of the property and checked in with us almost every day of our stay! Jonathon also provided a guidebook with recommendations around town.
Where to Workout:
The first morning in Sayulita we decided to workout at home! We brought some sliders with us and did a workout on the patio before we headed off to explore! Check out this post for a great full body slider workout you can do while traveling!
The next day we decided to buy a 3 day pass to Sayulita Fit, which was only a short walk from our Air BnB. Every morning on the way to the gym we walked down the hill, grabbed coffee, then hit the gym. I stuck to strictly strength training on this trip. We walked a ton around the town and took multiple trips up and down the hill to our Air BnB so I didn't really want to spend time doing cardio indoors!
Where and What to Eat:
AHH my favorite part about Sayulita- the food!!
The Anchor: We went here twice for lattes and smoothie bowls after our workouts! I loved that the bowls were made with fresh fruit! Each bowl was so cheap too- about $4.50/bowl in USD. Something like this would cost at least $10 in Los Angeles!
Miscelanea Sayulita: We had breakfast here one morning. The toast did not disappoint. My avocado toast was good but Ryan's shakshuka toast was AMAZING! If I ever make it back to Sayulita, I'm ordering that one next time!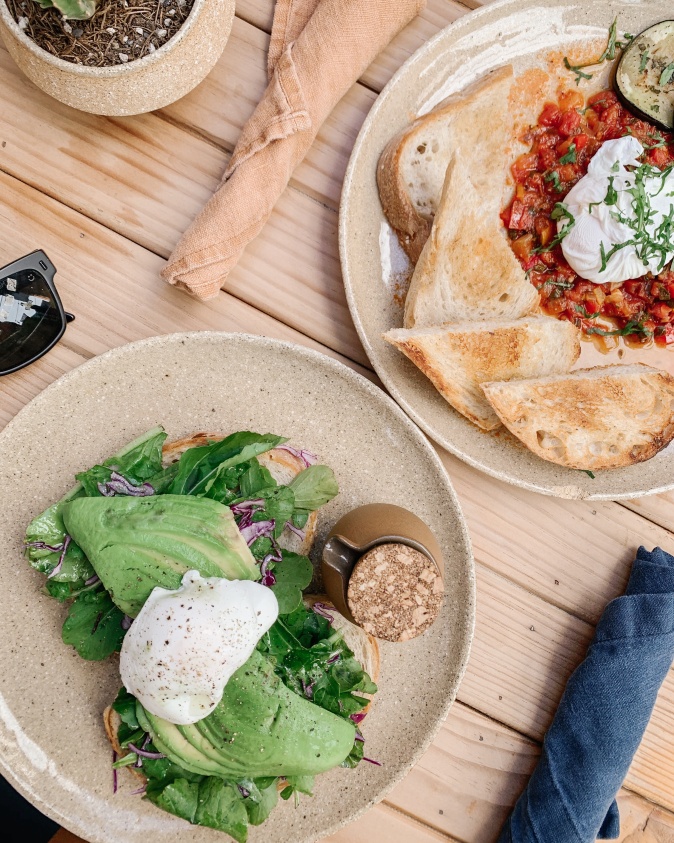 ChocoBanana: Chocobanana hit the spot after our last morning workout in Sayulita! We ordered breakfast burritos, fresh fruit, and coffee!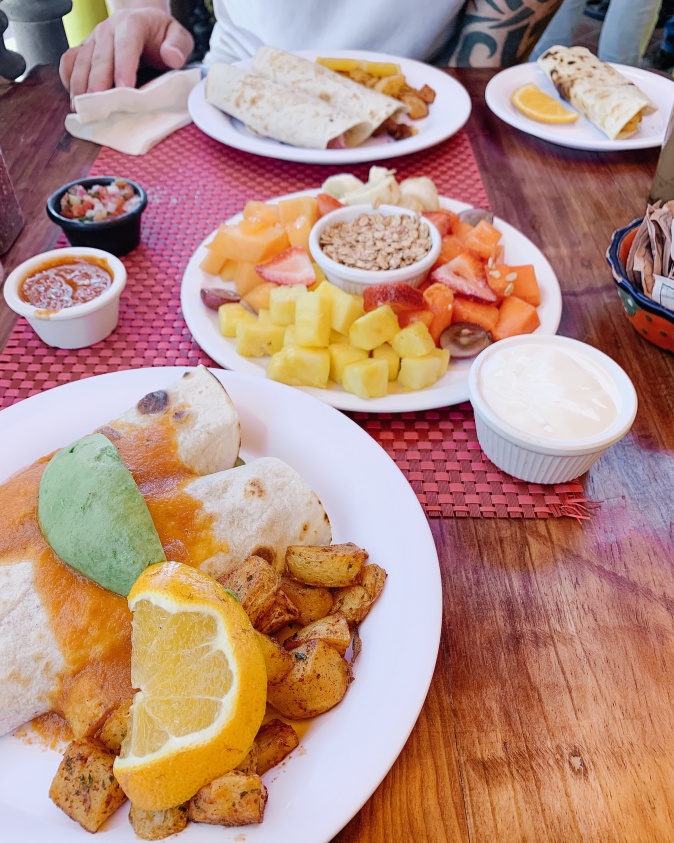 Fresh Produce: There are several freshly stocked produced stands in Sayulita. One morning we grabbed some mango, papaya, and guava to have back at our Air BnB. The ataulfo mango was so good! It's definitely my new favorite fruit.
Organi- K: We stopped here for smoothie bowls!! These hit the spot after the beach one afternoon!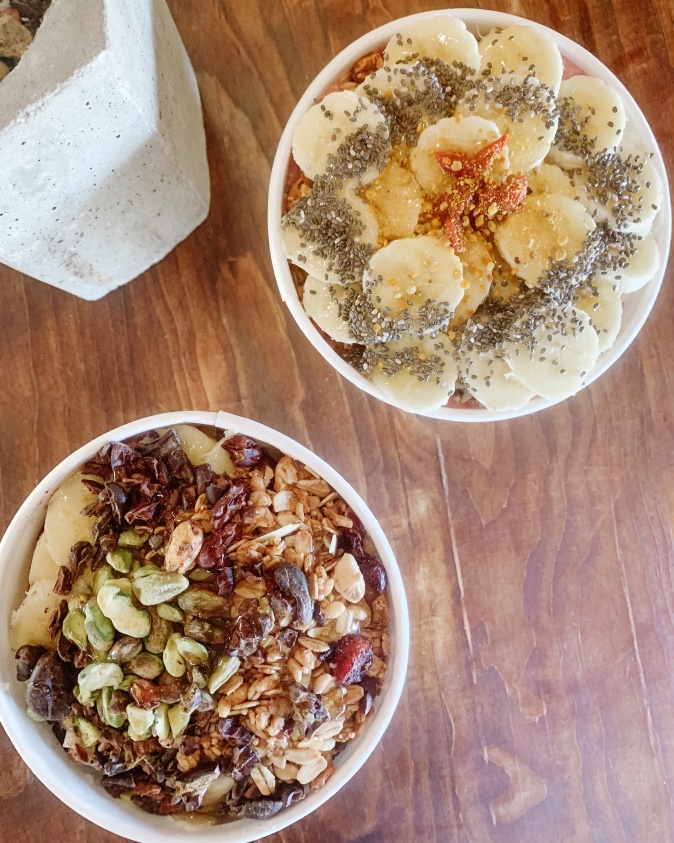 Mary's: One of my favorite spots in Sayulita! It was our first stop after we arrived to town! We actually went to Mary's twice because the chicken was so good. I highly recommend the chicken fajitas and horchata…and a margarita of course!
Burrito Revolution: I'm not the biggest fan of burritos (I know I'm weird) but this was also one of my favorite spots in Sayulita. I'm still dreaming about my chicken burrito. We actually made friends with the owner (Ryan created him a workout plan) and somehow ended up taking too many shots of tequila ….whoops!!!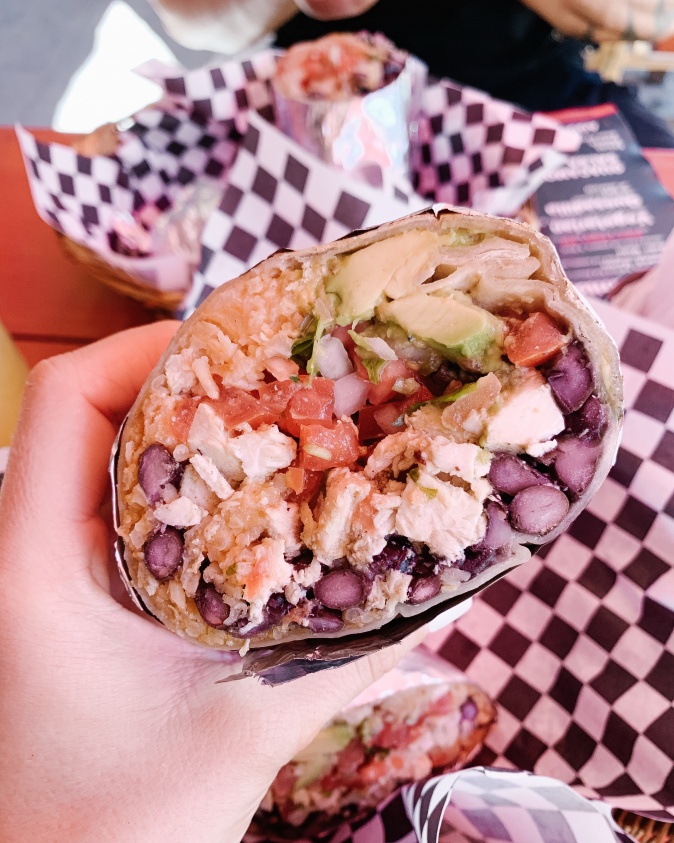 La Rustica: One of my girlfriends from home recommended this spot! We ended up going here twice too because it was so good!! The margaritas, wood fired pizza, and salad did not disappoint. I definitely recommend the wine and cheese salad— the balsamic vinaigrette was amazing!
Wa Kika Heladeria: There's two locations in Sayulita, one conveniently located next to La Rustica. They make fruit bars, ice cream, and juices. We ended up going here three times! My favorite popsicle combo was coconut dipped in chocolate and more coconut!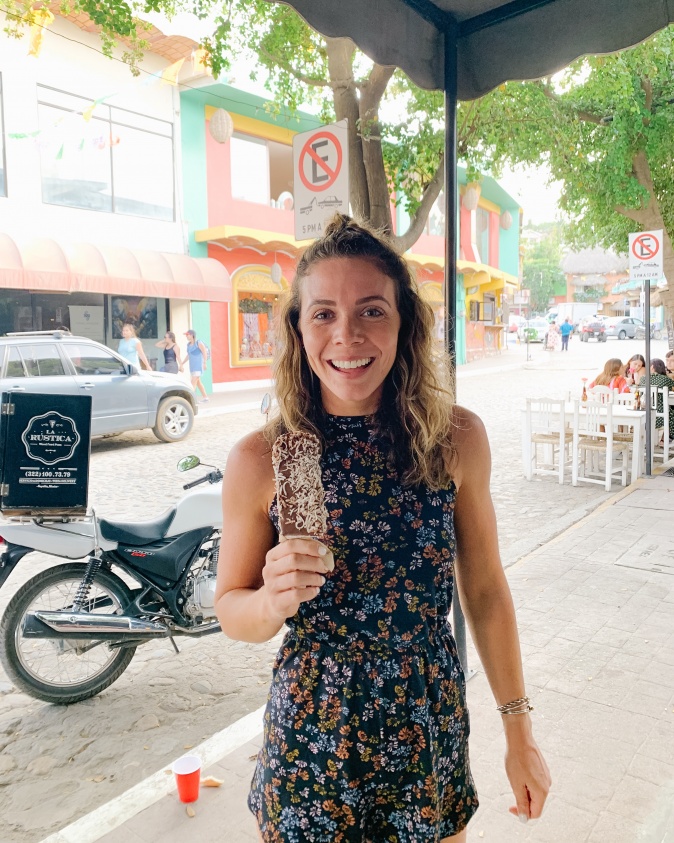 Yambak Sayulita: I had the best passionfruit margarita here! They have a variety of other margaritas on the menu too.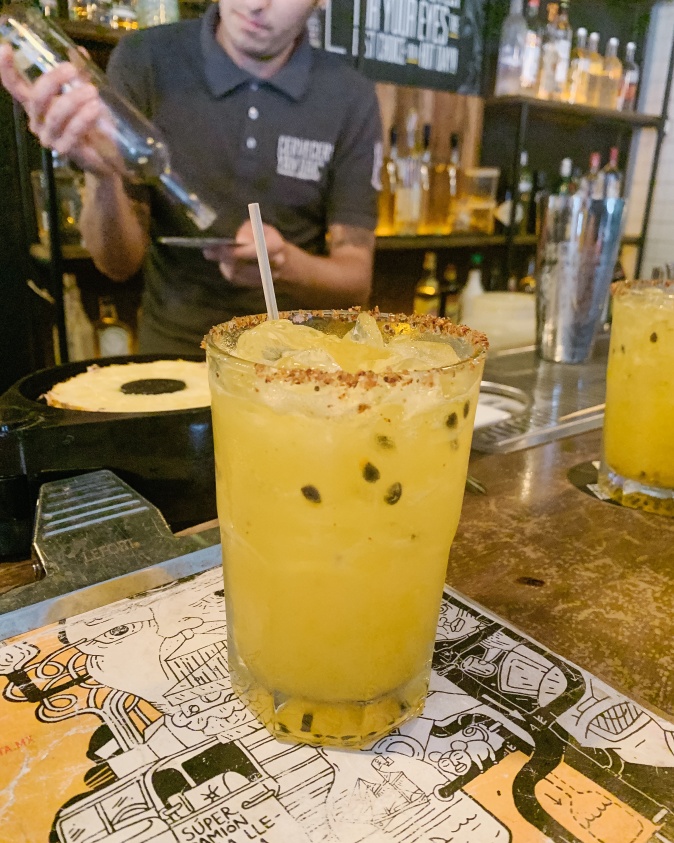 Street Churros: The famous churro stand is near the bridge in Sayulita. The couple who runs the stand usually gets there in the late afternoon. The dough was so perfectly crisp!!!
Beaches:
Los Muertos Beach: Los Muertos is a secluded beach thats about a ten minute walk from the town center. To get there, follow the main beach to the left until you reach a pathway that follows the hillside along the coast. Continue on this path past a little cemetery and it will lead you to Los Muertos. When you arrive to the beach there is a stand where you can order drinks and food! One day we packed some rum for the beach then poured it in our coconuts once we got there!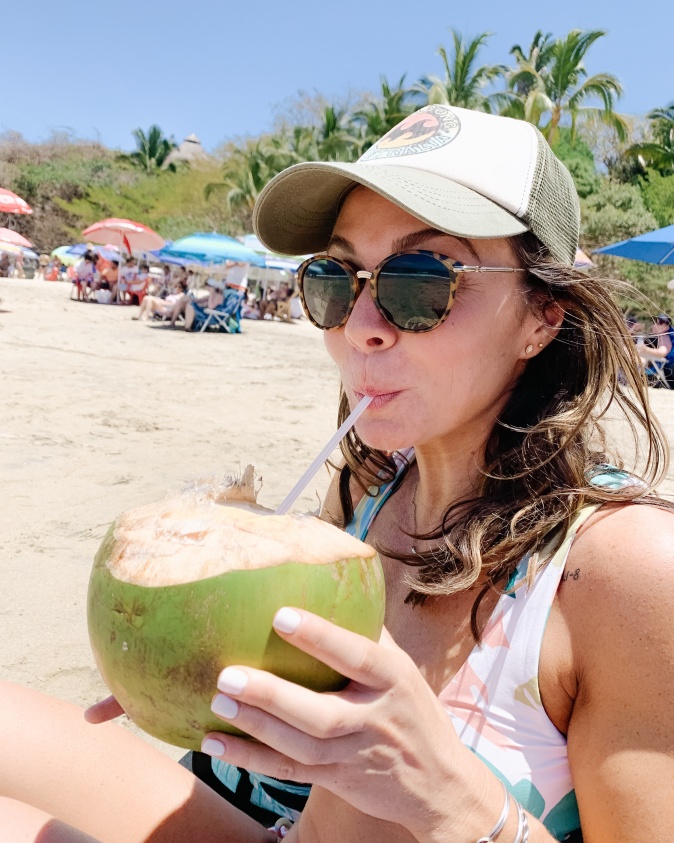 San Pancho: We decided to take a taxi from Sayulita to San Pancho for the day. It was only a 5 minute drive from Sayulita. San Pancho was much quieter and the beach was more secluded. It was nice to get away from the crowds and enjoy a quieter day at the beach! We also grabbed a drink and walked around the town a bit to shop and explore!
Getting to and around Sayulita:
Puerto Vallarta was only a 2.5 hour flight from LAX— we flew direct on American Airlines. We ended up taking a taxi from the airpot to Sayulita, which took about an hour.
The town itself was very walkable and easy to get around! I would highly recommend renting a golf cart though. Our Air BnB was on the top of a huge hill (as most of them are) and walking up and down that hill 3 times a day got a little old by the end of the trip! Don't get me wrong it was a great workout, but it was rough especially after having drinks and being in the sun all day!
If you have any other questions about Sayulita let me know!!! It's such a fun place to visit and perfect for a long weekend getaway!