Happy Global Running Day! How are you all celebrating today?
To celebrate I wanted to share my running journey with you all! I haven't always loved running. Back in high school I was the slowest on my softball and soccer teams. Actually before I even even made it to high school, my travel soccer coach told me I had no chance at playing high school varsity soccer, so he asked me if I would be their goalie instead. Throughout high school I kind of lucked out not having to run much since I was the soccer goalie and pitcher for my softball team.
Growing up my dad was always a runner. He ran all the local road races and we always went to support him. Towards the end of college I started running to stay in shape. My average distance was anywhere from 2-4 miles at a time- I wasn't running far. In the summer after college, I signed up for my first road race with my family- the Torrington Road Race. It was a 5 mile race around town. It took everything in me to not stop and walk.
I continued running to stay in shape, mostly in the spring and summer though. I didn't run much in the winter because of the snow. After my first race, I started signing up for more and more local races to have a goal to reach for. The next summer I ran the Litchfield Hills Road Race- a 7 mile race in the middle of June (it's usually HOT and HUMID). After finishing that race, I decided it was time to train for my first half marathon.
In October 2013, I ran my first half- the Hartford Half Marathon! Crossing the finish line of that race was one of the best feelings. It was one of my biggest accomplishments to date! After that race I wanted to run more and more. I ended up moving to California the next summer, which allowed me to run year round. I moved to Hermosa Beach and lived a quarter mile from the strand. I remember my first run on the west coast, I barely looked down at my watch. I just ran and ran along the beach, exploring my new home and the surroundings. I started training for a fall half, then continued running races every few months. I loved being able to run year round in California. Running started to become my form of therapy. I moved to California away from my family to be with my long time boyfriend of 7 years. After only a few months of living together on the west coast, we broke up. I was now living alone, thousands of mile away from my family.
Running was the best outlet and form of therapy for me. I truly looked forward to my weekend long runs. In October 2015 I ran two back to back half marathons. After that I decided it was time to take the plunge and sign up for a full! I was becoming good friends with the people from my gym, who were also training for races too. I always had someone to run with and help keep me accountable as I was training for my first full marathon! On February 14, 2016 I crossed the finish line of the LA Marathon. WOAHOOO!! It was such an amazing experience and one that I will never forget!
After that race, I decided to run 3 more marathons that year….yup…. probably not the smartest. But like I said, running was my therapy. I was single and only had myself and Leo to worry about so it was easy for me to wake up and go! At the time I wasn't training the smartest though. I wasn't implementing any mobility exercises, band work, or many rest days, and I was doing cross fit type of workouts. I didn't know at the time the impact all of this would have on my body.
In October 2016, I crossed the finish line of the Portland Marathon with a time of 3:50, which is still my PR to date! After that race I started experiencing pain in my left knee. I was signed up for the LA Marathon in the spring and without proper training, still finished that race because I was too stubborn to back out. After the LA Marathon, my knee got better and I started working with a running coach to help improve my time and hopefully get me to Boston. I trained that whole summer for the Chicago Marathon. At this point I was in a relationship with Rob. He was very supportive and encouraging of all of runs and training. We ran a few half marathons together and he came on some of my longer training runs!About a month before the Chicago Marathon, I had to take about a week off from training due to kidney infection. Even though I was able to pick up training again before the race, I still didn't feel 100%. My body fatigued easily and my right knee started giving me issues. I still ran the Chicago Marathon, but with much disappointment. I had such a great training cycle and was upset with how the last few weeks turned out leading up to it.
I took several months off from training after Chicago. I was really down and didn't know if I wanted to run another marathon again. After some time off, I decided to work with Coach Toni from Relentless Runners to train for the Revel Big CottonWood Marathon in Salt Lake City. Big Cottonwood is a downhill marathon – It starts at around 9,600 ft and drops to 4,400. It's a FAST marathon- one of the fastest Boston qualifying marathons in the country. I was no longer working as a nurse at this point, so my schedule was a lot more flexible for marathon training. In June 2018, I had one of my highest mileage months- 180 miles total. This was a lot for me and I would soon find out, a lot for my body!
A few weeks later I started experiencing pain in my right knee. I started focusing more on mobility, seeing a physical therapist, and even took a few weeks off from running to hit the spin bike instead. 3 weeks before my marathon, my knee pain continued so I sought the help of another physical therapist, who was also a triathlete. She was able to help me get to the marathon.
Before the race, Toni and I decided it was smart to run/ walk the marathon so I stuck with that plan the whole race. Big Cottonwood was by far the hardest marathon for me, mentally and physically. I had to completely walk the last 2 miles of the race because my legs were shot from the downhill. I also didn't feel well trained from the race- we cut out all speed work/ hard training runs leading up to the race because of my knee. Even though that race was my worst race of all, it's the one I'm most proud of because I fought hard to get there and fought hard to finish.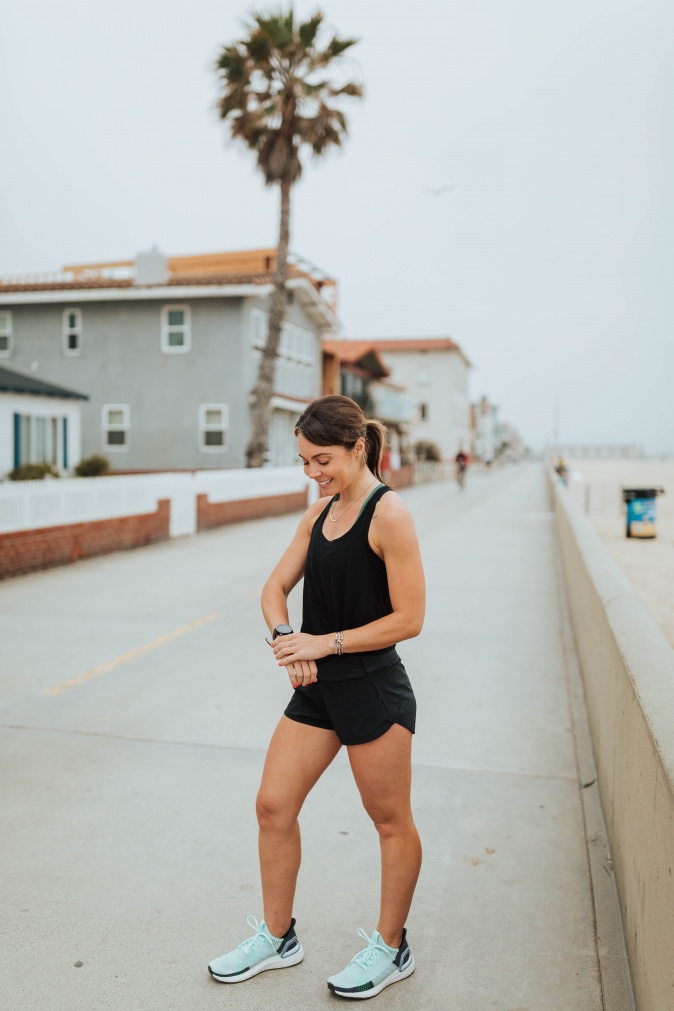 Unfortunately I am still dealing with on/ off knee pain so I don't have any race plans coming up. I would love to run a fall half for fun, but we'll see! Right now I'm just trying to enjoying my runs and taking them one at a time!
So there you have it, my running journey!! I wasn't always a runner and still after 7 marathons I don't really consider myself one. Running has always been a challenge for me and the best form of therapy that's why I've fallen in love with it the last few years. It also helps that I am lucky enough to run by the beach whenever I want.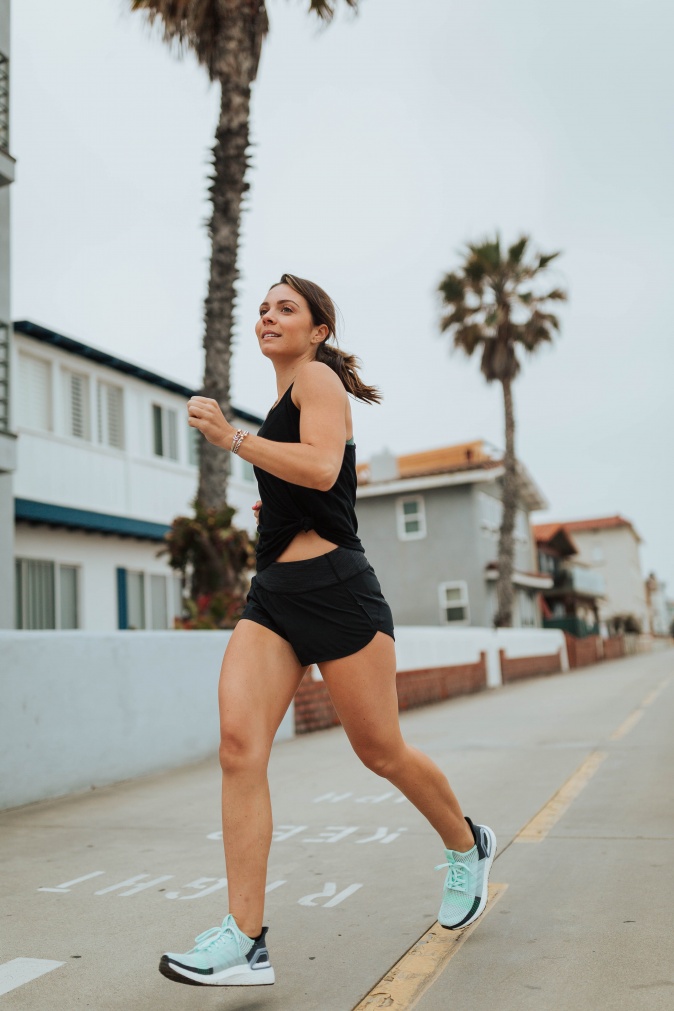 This Sunday is the Litchfield Hills Road Race. I wish I could be running it back home alongside my brother. Instead, as a special way to remember my dad, who looked forward to this race every year, I will be running the length of the race here in Hermosa Beach ♥
Photos by: Jess Rochow