If you follow me on Instagram, you have probably seen me post about my training for my half marathon next month. After running 7 marathons and 18 half marathons, I decided it was time to take some time off from seriously training to heal my knee after dealing with on/ off knee pain since last summer. I still ran here and there on the weekends, but I wasn't seriously committed to a strict running schedule. Instead I was in the gym lifting and rehabbing my knee 5-6 days/ week. I really liked the change in my schedule and not feeling like I "had" to run.
After several months though, I missed having a goal to reach for and my early mornings to myself by the beach. I started running more regularly again in June but kept it to just three days a week to slowly rebuild my base. All my runs were easy runs. I wasn't focused on speed. I also started with low mileage- 3 miles for my weekday runs and 6 miles for my weekend run. Once I felt more comfortable running, I started adding more miles. Along with running, I was still keeping up with my gym workouts, maintenance and mobility work, and also spinning on the peloton a few times/ week.
After I started feeling good, my plan was to run a fall half marathon to have a goal to reach for again. I didn't want to run for time, instead I wanted to run to finish and feel good crossing the finish line. Nuun Hydration approached me with an amazing opportunity. They asked me be their influencer and athlete to for "The Ready, Set, PR" Campaign this fall.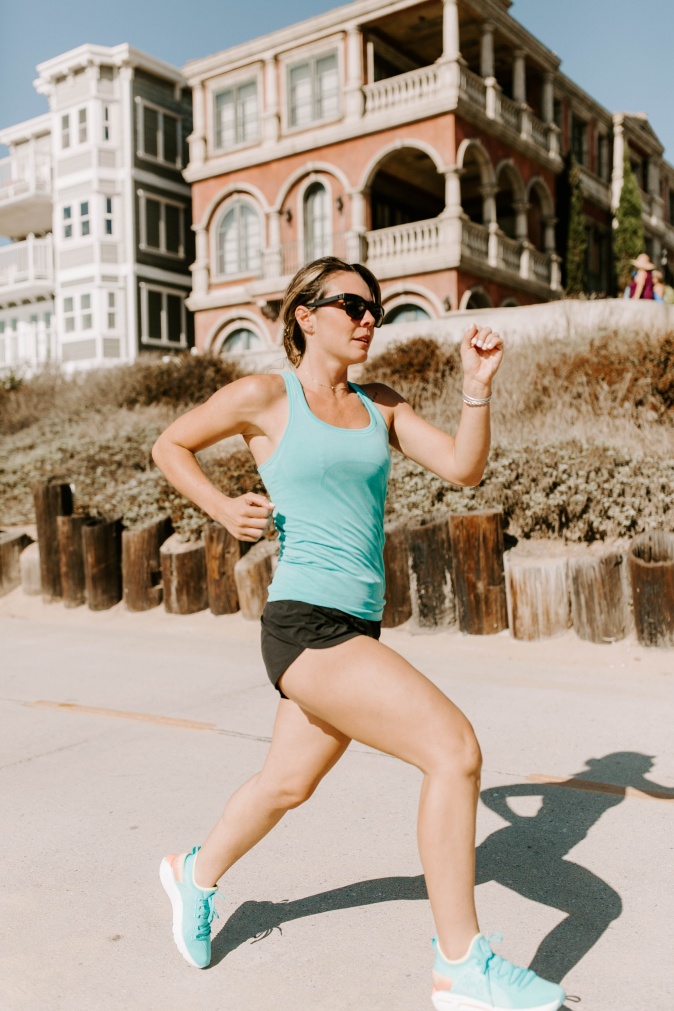 What is the READY, SET, PR PROGRAM?
The Ready, Set, PR Program is a marathon or half marathon training plan sent straight to your email every week. NAZ Elite run coach, Ben Rosario, teamed up with Nuun Hydration to help create this program. Not only do you receive the training runs to your email, but hydration tips as well. I couldn't say no to this opportunity with Nuun. I've been using their products for years during my training. I was also excited to have a training plan delivered to my email every week, so less thinking on my mind! I decided to train for the Long Beach Half using this plan. Nuun is actually on the course and Long Beach is only about 25 minutes away, making this race really convenient.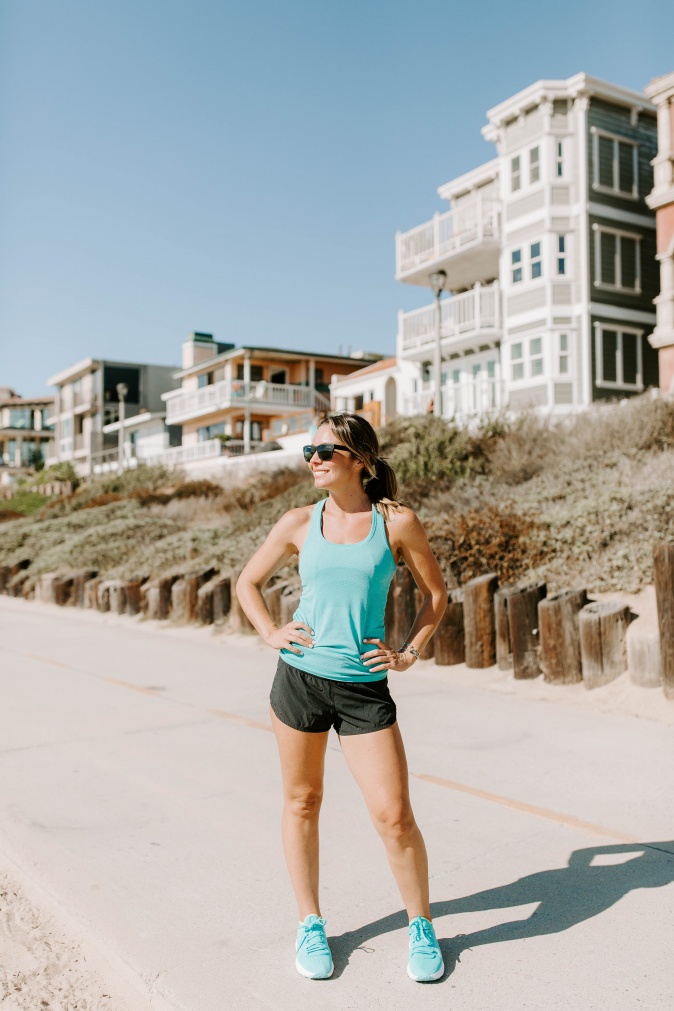 How is my training going so far?
For the most part good!! I've had some knee pain here and there, so I've had to cut some of my runs short and stick to easy runs some weeks. I find that my knee pain happens when I'm not consistent with band exercises, mobility, and foam rolling. I've been trying to stick with "The Ready, Set, PR" program for the most part, but I've been more focused on the mileage that they have recommended, rather than the types of workouts. I've been using the low mileage plan because my body tends to do better with less miles.
My goal for the Long Beach Half is to have fun and cross the finish line feeling good!! My last race was in February, and even though I was pain free, it was a really difficult race for me. My dad passed away a few weeks before so I had a lot of emotions during that race.
The Long Beach Half Marathon is October 13, 2019. Just a few more weeks until race day! I'm so excited to get back out there on the course. This will be my 4th time running this race! The course is relatively flat and along the water, so it's one of my favorites!
Who else is training for a fall race? Are any of you running Long Beach?