My winter kale salad is one of my favorite dishes to make. It's the perfect side dish to add to a holiday party and makes a great dish to have with some added chicken for lunch or dinner during the busy work week! It's made with kale, pomegranate seeds, grapes, creamy goat cheese, and slivered almonds for a little crunch!
For the past 10 years or so my mom has cooked an Italian feast for Christmas. I LOVE Italian food (her sauce is my FAV) but I like having some greens on the table to balance out all the pasta, meatballs, wine, and Christmas cookies. I've been making this winter kale salad for the last couple of years at Christmas and everyone has loved it! I hope you and your family enjoy it too!
Winter Kale Salad
Ingredients
2 bunches of curly kale, destemmed and finely chopped

½ cup almond slivers

½ cup pomegranate seeds

¼ cup crumbled goat cheese

1 cup red grape, sliced into halves

1 avocado
Dressing:
¼ cup olive oil

1 tbsp maple syrup

½ salt tsp

½ tsp ground black pepper

1 lemon juiced
Direction
Whisk together dressing ingredients and set aside.

De-stem kale then massage with dressing until kale is broken down. Refrigerate for 5-10 mins.

Combine the kale, pomegranate seeds, goat cheese, grapes, almonds, and avocado. Toss well.

Refrigerate prior to serving. Enjoy!
xx Becks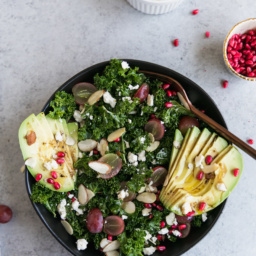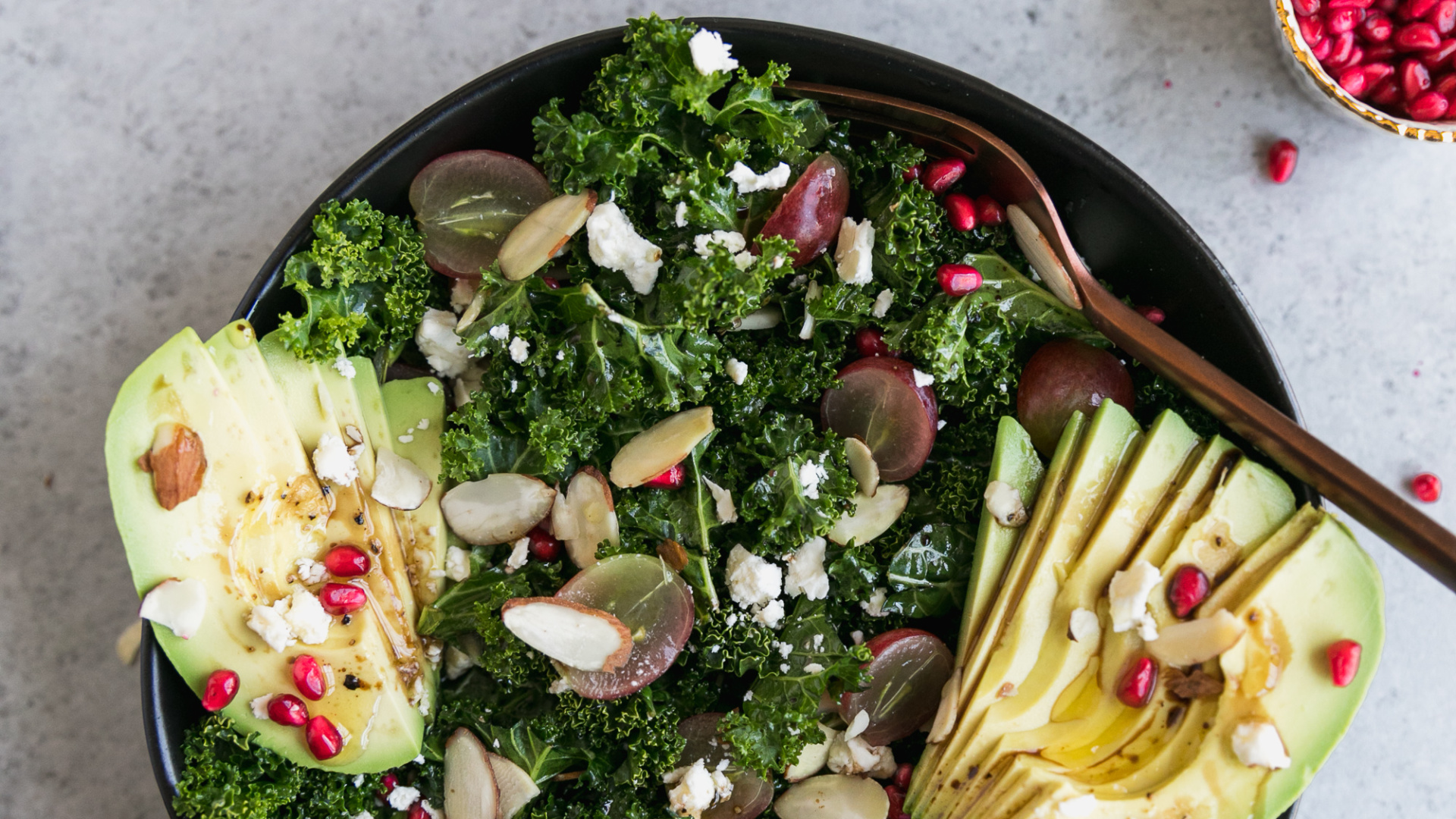 This winter kale salad makes for a great holiday salad or can be served with chicken for a weeknight meal!
xx Becks