My turkey quinoa crockpot chili makes for the perfect meal on a cold winter day! I love cozying up with a bowl of this while watching Sunday football. It also makes for the perfect leftovers throughout the week!
I grew up in Connecticut where the winters were LONG and COLD. I constantly craved warm, comforting meals- like soup and chili. When I was working long hours in the hospital, I meal prepped a ton of food at the beginning of my work week to get me through the long shifts. Sometimes my work week started on a Friday and occasionally it would start on a Monday like everyone else's. Regardless of when it started, chili was the perfect meal to prep for my work week.
My chili recipe is packed with protein and fiber from the turkey and quinoa. It helped keep me full during those long work shifts. I personally think my chili actually tastes better the next day after the flavors have sat together for a little bit!
When I prepare my turkey quinoa crockpot chili, I honestly don't measure everything out. I buy all the canned goods from Trader Joe's, drain them, and toss them into the crockpot. I brown one package of lean ground turkey, add that to the crockpot along with the quinoa and chopped onions, and then add all the spices to taste. I like my chili really spicy so I usually pour sriracha and a ton of spices into the crockpot, then let it cook! You can adjust the spices and sriracha based on how spicy you want your chili! I hope you enjoy this recipe as much as I do, it's one of my favorites!
If you make this recipe, be sure to tag me on Instagram @Becksliveshealthy. Enjoy!
Turkey Quinoa Crockpot Chili
Total time
4 hours 20 min
Ingredients
32 oz can of diced tomatoes

15 oz can fire roasted tomatoes

15 oz can corn (drained)

15 oz can black beans (drained)

1 cup diced white onions

½ cup quinoa

1 package lean ground turkey (brown the turkey on the stovetop before adding it to crockpot)

16 oz jar fire roasted tomato salsa

1 cup water

Cumin

Chili powder

Garlic powder

Crushed red pepper

Sriracha

Cayenne Pepper
Topping suggestions:
Jalopenos

Avocado slices

Tortilla Chips

Plain greek yogurt
Direction
Add all of the above ingredients to the crockpot (except toppings)

Add a dash of the cumin, chili powder, garlic powder, cayenne pepper, & sriracha (all to taste)

Cook on high for 4 hours or low for 8 hours.

Serve with jalapeño slices, avocado slices, and tortilla chips.
xx Becks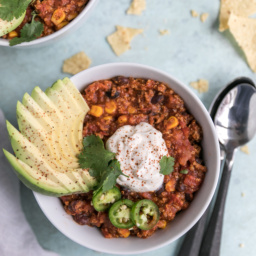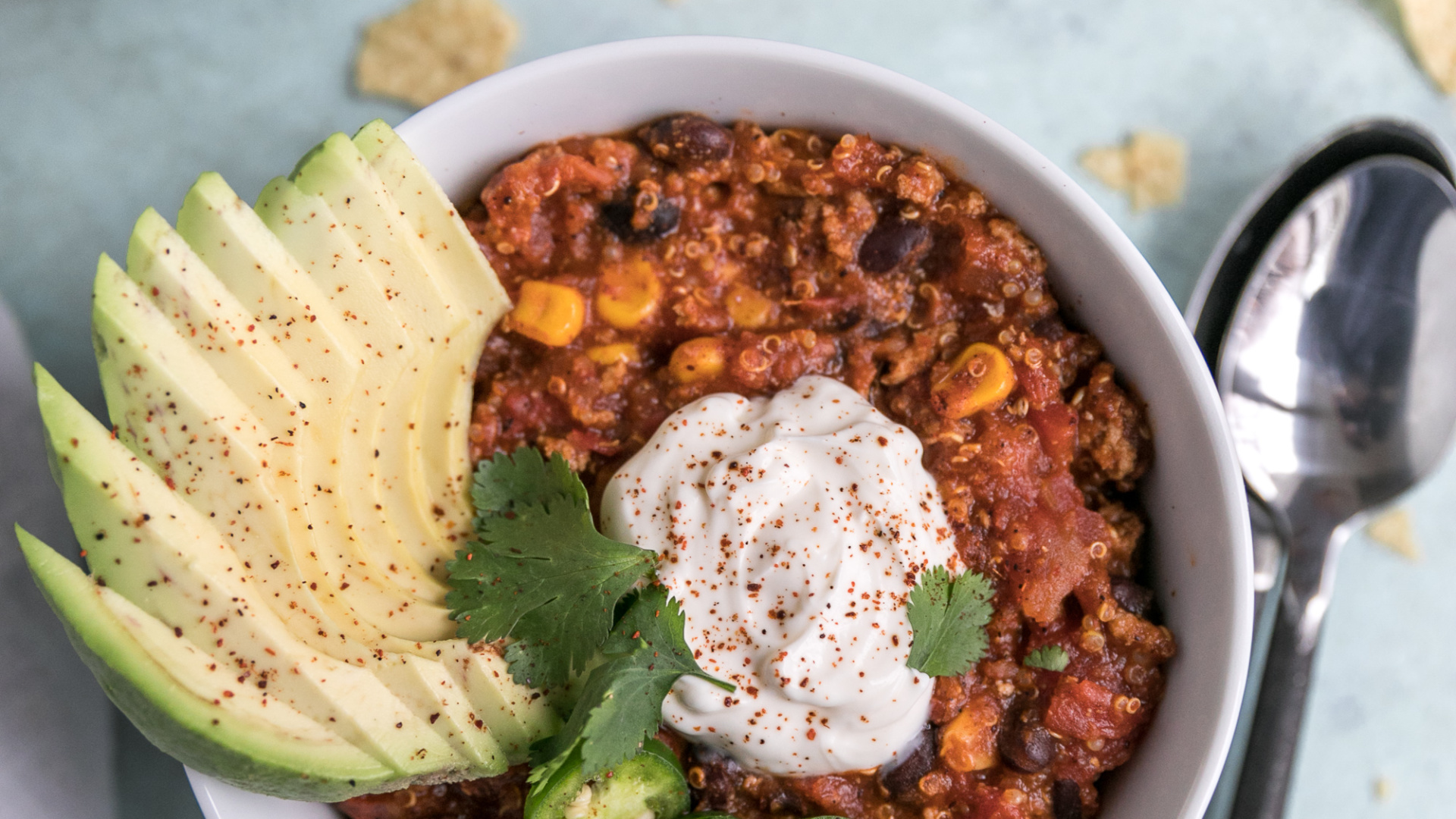 My turkey quinoa crockpot chili makes for the perfect meal on a cold winter day! It's packed with protein from the turkey and quinoa to keep you full and satisfied for hours!
xx Becks