"Fitness has given me so many things, but the greatest gift is the people I've met through it"
This past weekend I teamed up with Autumn and Emily to host Summer Sweat, Sculpt, and Flow at Valley Park in Hermosa Beach! It was such a fun way to start the weekend and meet some new faces! I love hosting events because I love connecting with ALL OF YOU! It's so fun to bring a group of people together who share common interests and goals! When I first moved to California I met some of my best friends through different Tone It Up events. It was scary at first going to those events and not knowing anyone. But if I was going to make friends out here then I had to step out of my comfort zone and go! I'm so thankful that I did….I swear if it wasn't for the girls I met through the Tone It Up South Bay events, I probably would have packed my bags and moved home!
Anyways this past weekend we were lucky enough to have so many amazing brands donate goodies for all of our guests.
A big shout out and thank you to our sponsors—
Celtic Sea Salt
Rebbl
Purity Coffee
Essentia Water
Perfect Bar
Vital Proteins
Chuao Chocolatier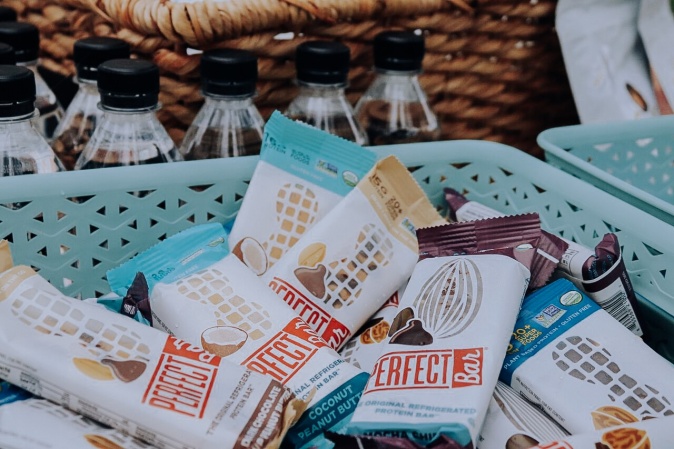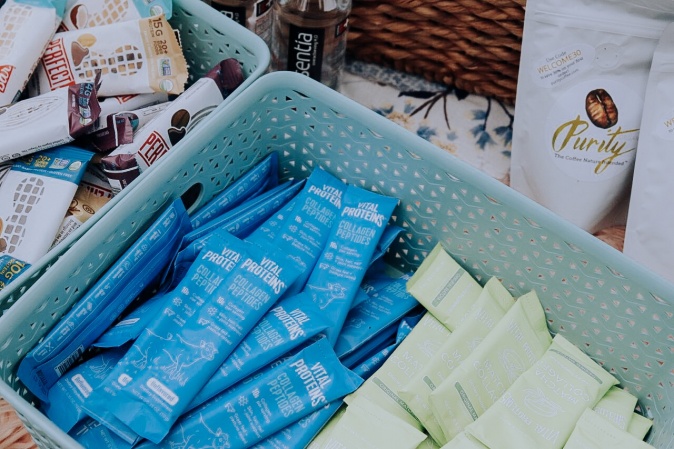 I kicked off the event with a dynamic stretching warmup followed by a 5k run on the strand. I've hosted a lot of group runs in the past, but this one was extra special for me. I've been battling a knee injury on and off for the past 2 months so for me to run pain free and lead a group of almost 30 people really gave me the confidence I needed to get me to another 26.2 in 2 weeks!
Group runs have become one of my favorite events to host over the past few years. They push others to work harder and help keep them accountable!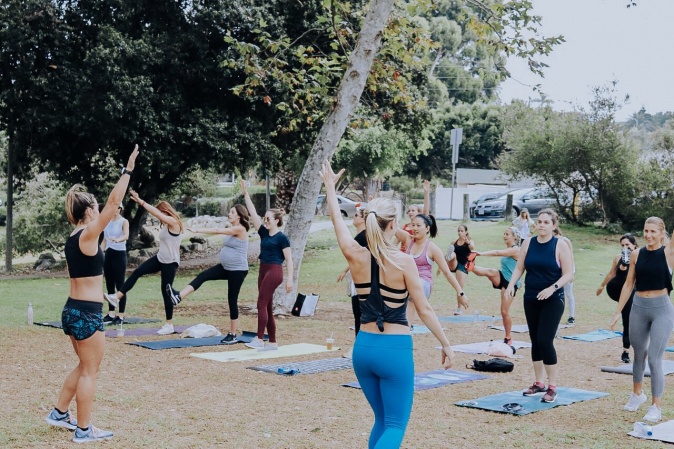 After the 5k, we headed back to Valley Park for Autumn's total body toning workout! My legs, core, and arms were definitely shaking by the end!
Emily closed the event with a relaxing yoga flow- it was the perfect way to end the morning and stretch out after our run and workout!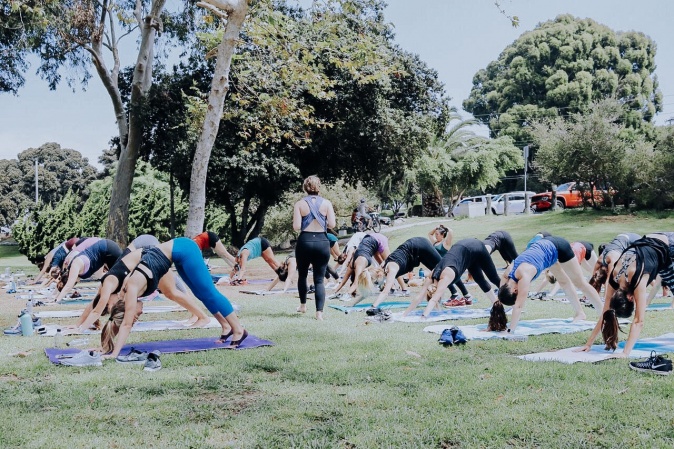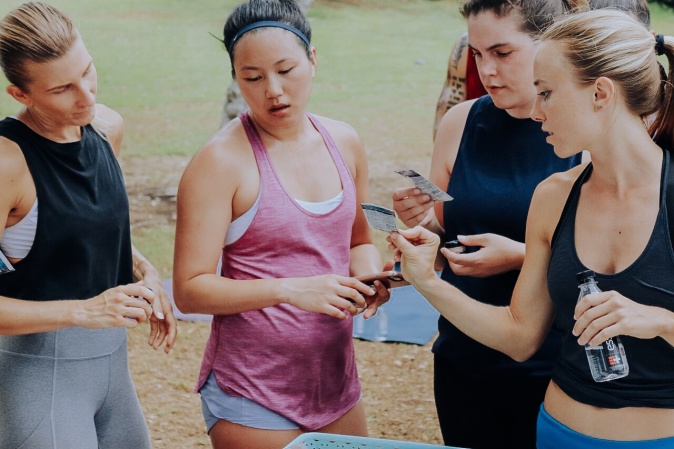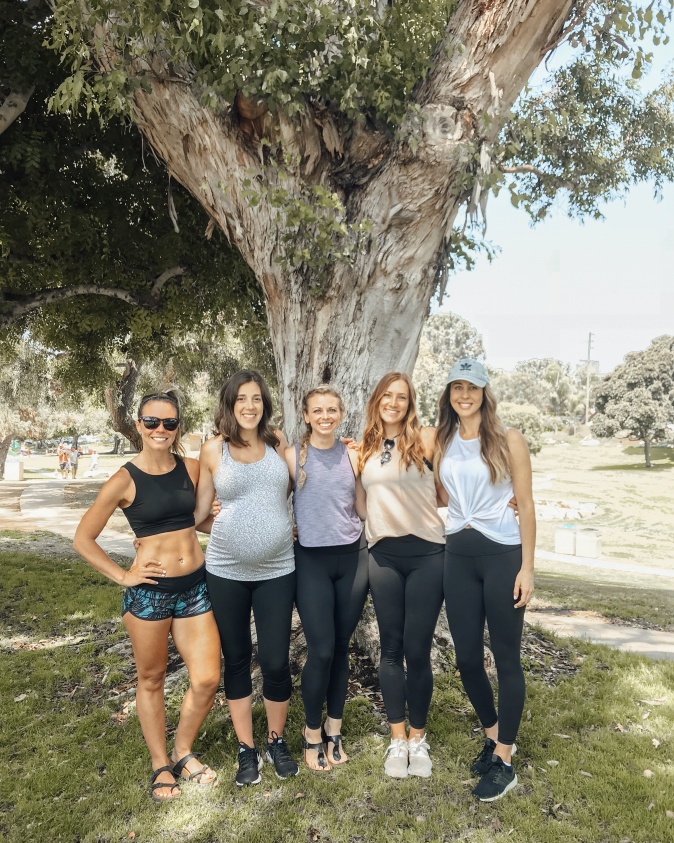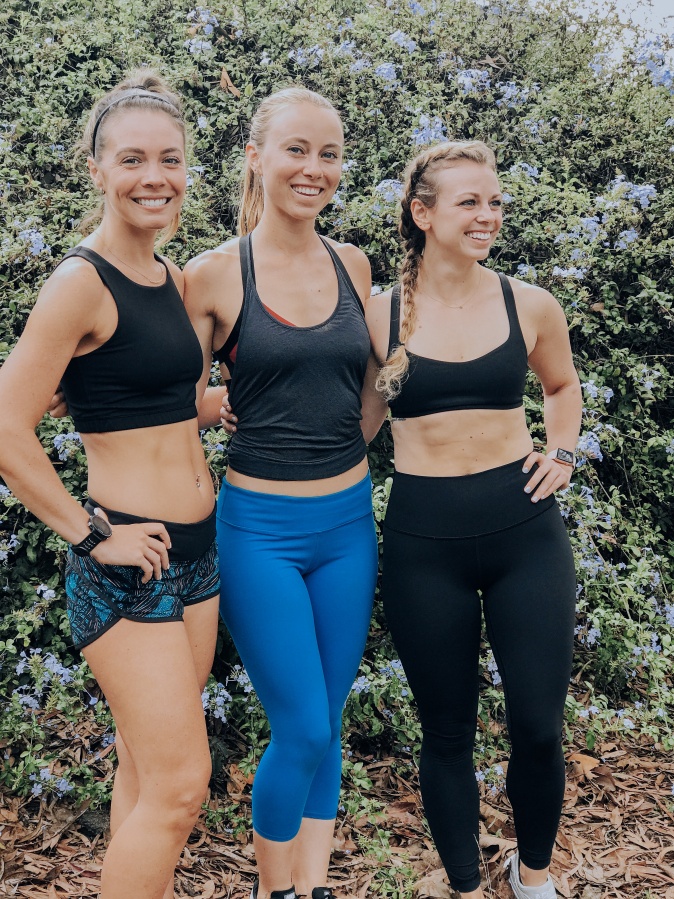 We're excited to be planning a fall event now! Please message me if you live locally and are interested in coming! We would love to have you there! Thanks again to everyone who made our Summer Sweat, Sculpt, and Flow event possible– can't wait to see you at the next one 🙂