Learning how to build muscle is no task for the faint of heart. For women, especially, building muscle can be a challenge, although certainly not impossible. While it's important to know what to do, it's equally important to understand the things not to do when trying to build muscle.
Benefits of Building Muscle
To many women, the idea of building muscle can sound intimidating. And, there is often fear around the thought of looking "bulky." However, despite the misconstrued hesitancy, building muscle is extremely beneficial for men and women. Bonus: it's important to note that it's also not likely to create a "bulky" aesthetic in women. Quite the contrary, actually. Not only does building muscle increase muscle size and strength, but it also:
Reduces body fat

Increases cardiovascular endurance

Increases metabolic rate (AKA burns more calories)

Reduces the risk of chronic illness (heart disease, diabetes)

Improves athletic performance
In fact, increasing muscle mass is beneficial for every health and fitness goal, including: losing body fat, increasing muscle mass, improving performance, improving overall health, etc. For women in particular, building muscle provides a "toned" aesthetic, while naturally boosting self-confidence and overall health.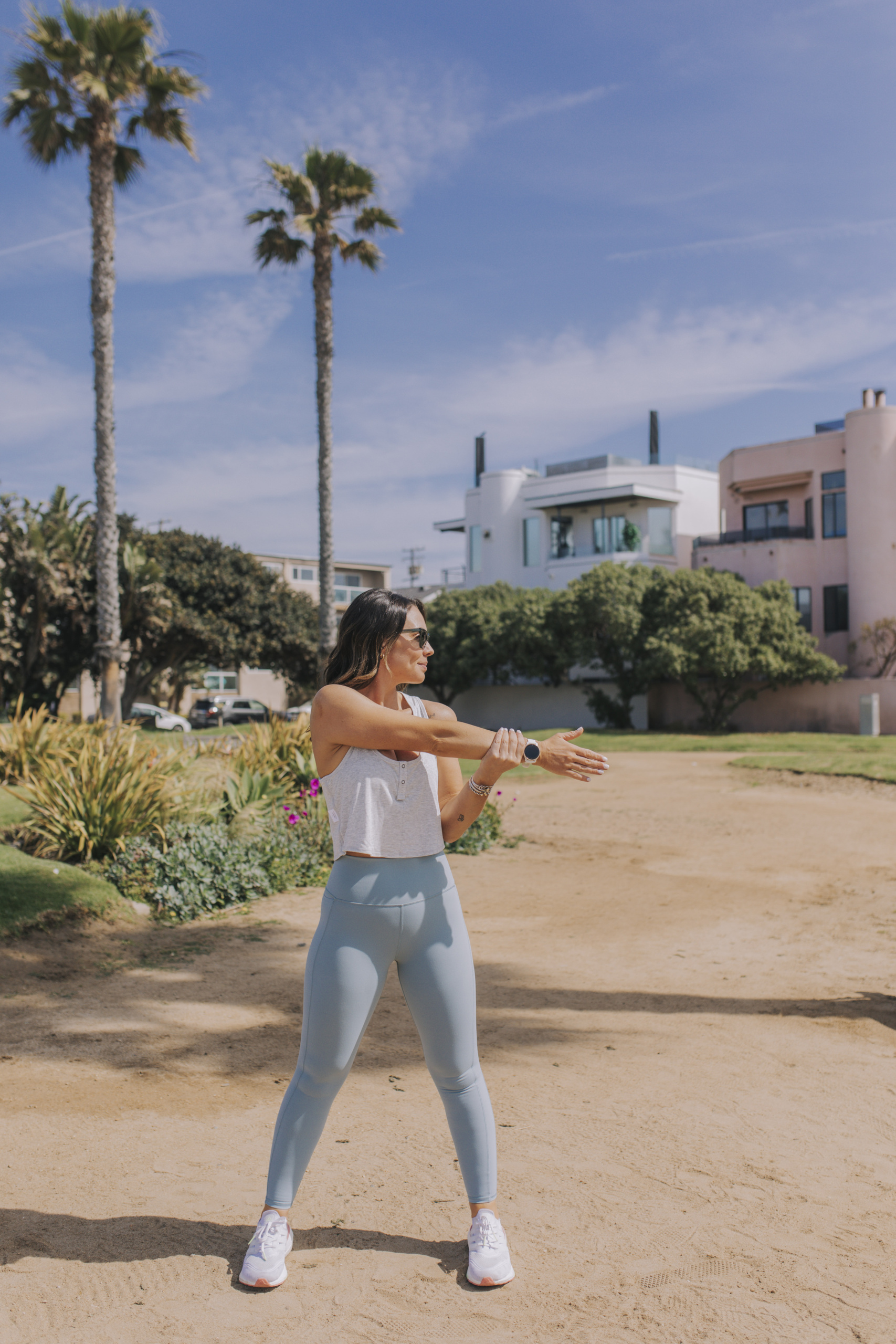 5 Things Not to Do When Trying to Build Muscle
Initially starting a weight lifting program can feel confusing and overwhelming. To help provide some clarity, there are a handful of habits and misconceptions that you should never do when trying to build muscle, such as:
Doing 20 different exercises every workout

. Instead of performing a long list of exercises every workout, stick to 3-5 exercises. Learn how to master these movements and work on progressing the weight used. This is more effective to increase strength and muscle size.
Trying to keep your heart rate up between sets

. Rest in between sets is intentional. It's a short period of time to allow your body to recover. Keeping your heart rate elevated is counter productive, and often, exhausting. You're better off saving your energy and strength for each working set.
Performing a new workout to prevent boredom

. While this might sound like a productive idea, it actually works against your goal to build muscle. Instead, stick to a handful of exercises for each muscle group for

weeks

or

months

at a time. This allows time for the body to increase in strength in each movement. For this reason, I strongly suggest following a

custom weight lifting program

, instead of throwing together random exercises.
Rushing rest periods.

Once again, rest between sets is designed with purpose. Your muscles need this time to regain strength for the next set. Rushing your rest periods will hinder your ability to make progress and increase strength.
Avoiding heavier weights.

I get it: lifting heavy weights can feel extremely intimidating. However, the concept of

progressive overload

proves the importance of increasing weight. You need to continuously challenge your muscles to make progress- AKA lift heavier weights.
Building muscle is favorable for most individuals, despite their health and fitness goal. Learning the foundations of weight lifting is a great place to start. Again, working with a health and fitness professional, like a Certified Personal Trainer, can be very effective. For more information on my online workout programs, click here.