After running a total of 7 full marathons and almost 20 half marathons, and working with several running coaches, I thought I would share some important tips for heading into race week!
RACE WEEK TIPS:
Change as little as possible from your normal routine. This isn't the week to try anything new. Go to bed at your usual time, eat the same things, wear the same running shoes and gear, etc. Try not to add anything new into your training regimen.
Don't worry about fitting in a missed workout or run the week before the race. All the work is done. Your fitness is there. You won't see any fitness gains and only risk wearing yourself out before the race. Rest is more important at this time.
Mentally prepare for the race! It doesn't matter how hard you've trained or how fit you are, you are going to hurt at some point (probably around miles 17-23). Try to get comfortable with being uncomfortable and it makes those miles a little more bearable!
Training: If you have been following your schedule, you should be on your taper now, with a reduced volume of training in the last week. The taper is designed to leave you feeling fresh and ready to run on race day.
Race Day Gear: Lay out your race-day gear on your bed or on the floor so that you don't forget anything race day. Top, bottoms, sports bra, socks, shoes, tape, headband, running watch, headphones, gels/ gus, water bottle, etc
NUTRITION IS KEY! 3 days before the race is when you want to increase your carb intake to about 70% with a 15% split for protein and fats. This helps ensure glycogen stores are completely topped off for the race. Don't be surprised if you gain a couple of pounds during your carbo loading— your body stores 2.6 grams of water for every gram of glycogen (Runner's World). You want to aim for mostly whole food carb sources: sweet potatoes, quinoa, oats, bananas, berries, & brown rice. The day before the race, you want to aim for your biggest meal to be at lunch time. It's important to plan that out so that your lunch can be properly digested and carbs are able to be used. Try not to overdo it at dinner. You want to avoid any GI distress before your race!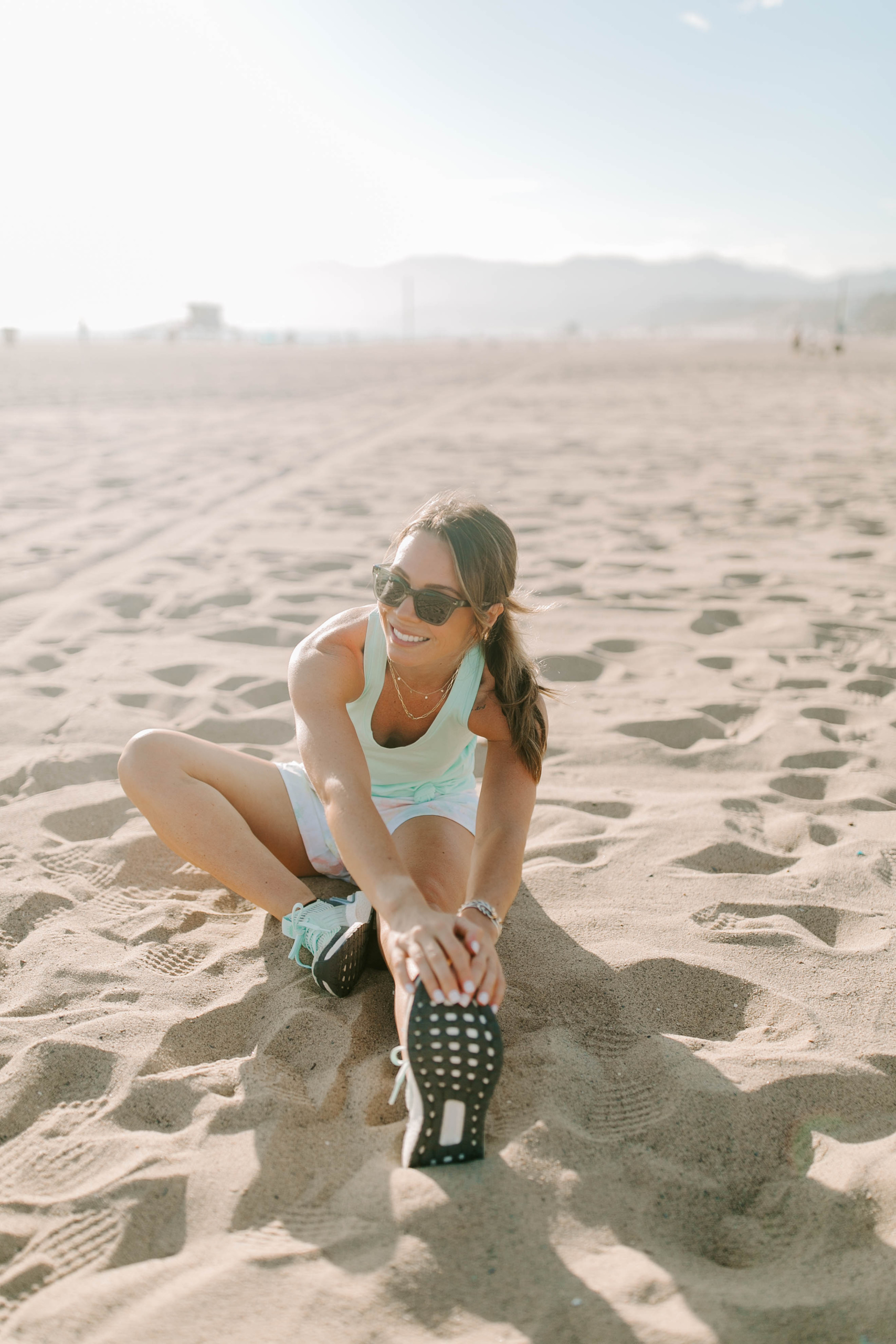 Let me know if you have any questions or anything to add. Happy Running!
Sources: