When I lived back east the closest Trader Joe's was 45 minutes away so I barely ever made the trip there. When I moved to Southern California I was excited to find out that stores were located all over the South Bay! Trader Joe's is where I do most of my grocery shopping now. Sometimes I head to Whole Foods and Von's for a few things, but I try to buy the majority at TJ's.
Here is everything that is usually on my Trader Joe's shopping list:
Lemon chicken and arugula to-go salad (lunch for work when I'm too lazy to meal prep)

One bars (almond bliss and birthday cake) (pre- workout)

Sourdough bread

Vanilla overnight oats (an easy breakfast for work when I'm too lazy to meal prep)

Goat cheese

Fat free crumbled feta

Frozen cauliflower gnocchi

Chile lime chicken burgers

Jalopeno chicken sausage

Garlic or Mediterranean hummus

Carrots

These sprinkles walk into a sandwich cookies

Very berry clusters cereal

Chunky salsa

Sesame honey cashews (great for salads)

Coconut oil spray

Everything but the bagel seasoning

Bolognese sauce

Frozen brown rice

Egg whites

Vanilla almond and coconut milk creamer

Vanilla unsweetened almond milk

99% lean ground turkey

Chicken breasts

Cashew or peanut butter

Romaine lettuce

Strawberries

Raspberries

Blueberries

Banana

Watermelon

Honey crisp apples

Sriracha

Honey pale ale mustard (love dipping sweet potatoes in this)

Sweet potatoes

Red onion

Cherry tomatoes

Cucumbers

Brussels sprouts

Makeup remover wipes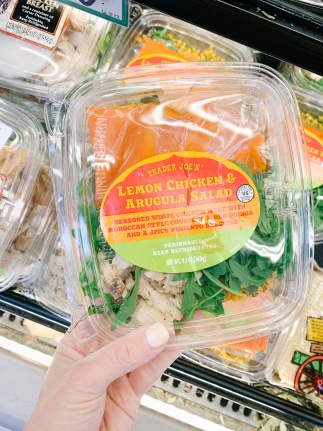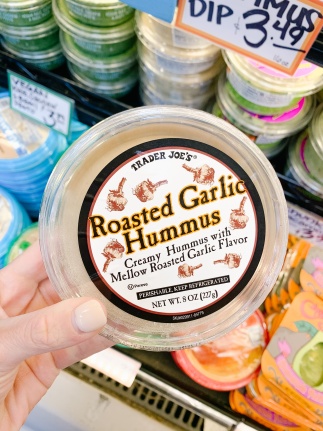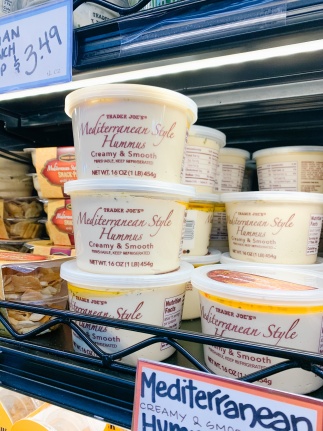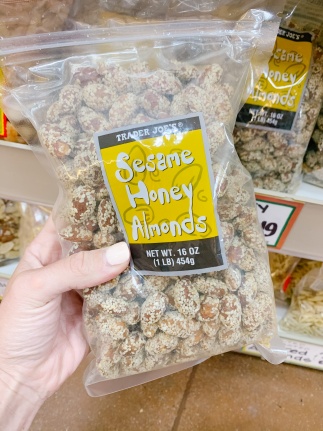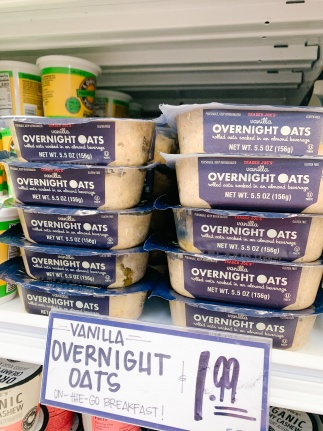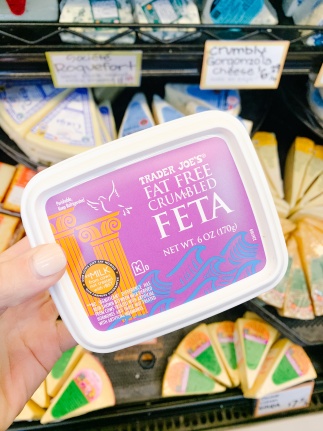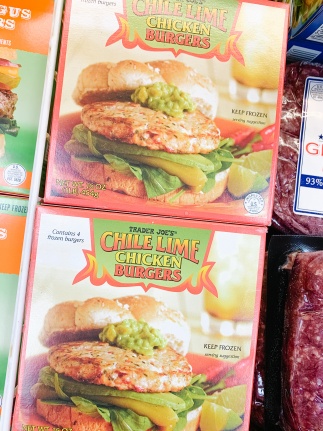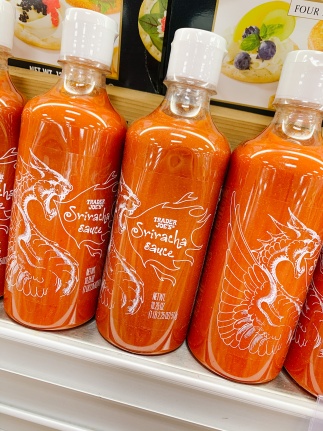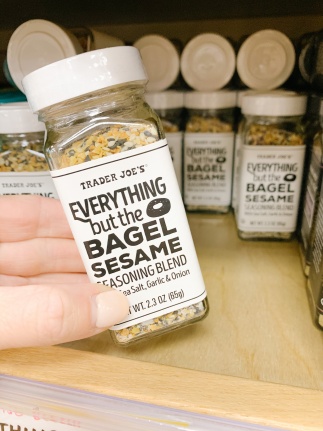 Okay, your turn! What are your must have items from Trader Joe's?