Today I'm sharing all about my nighttime routine. Now that I'm back at the hospital, it's extra important for me to to get a good nights sleep and set myself up for success for the next morning. I love winding down at night with a cup of tea and relaxing on the couch with the pups! It's probably one of my most favorite things in the world to do. But my routine isn't just sitting on the couch with my feet up. There are a few more things I like to do before I go to bed every night.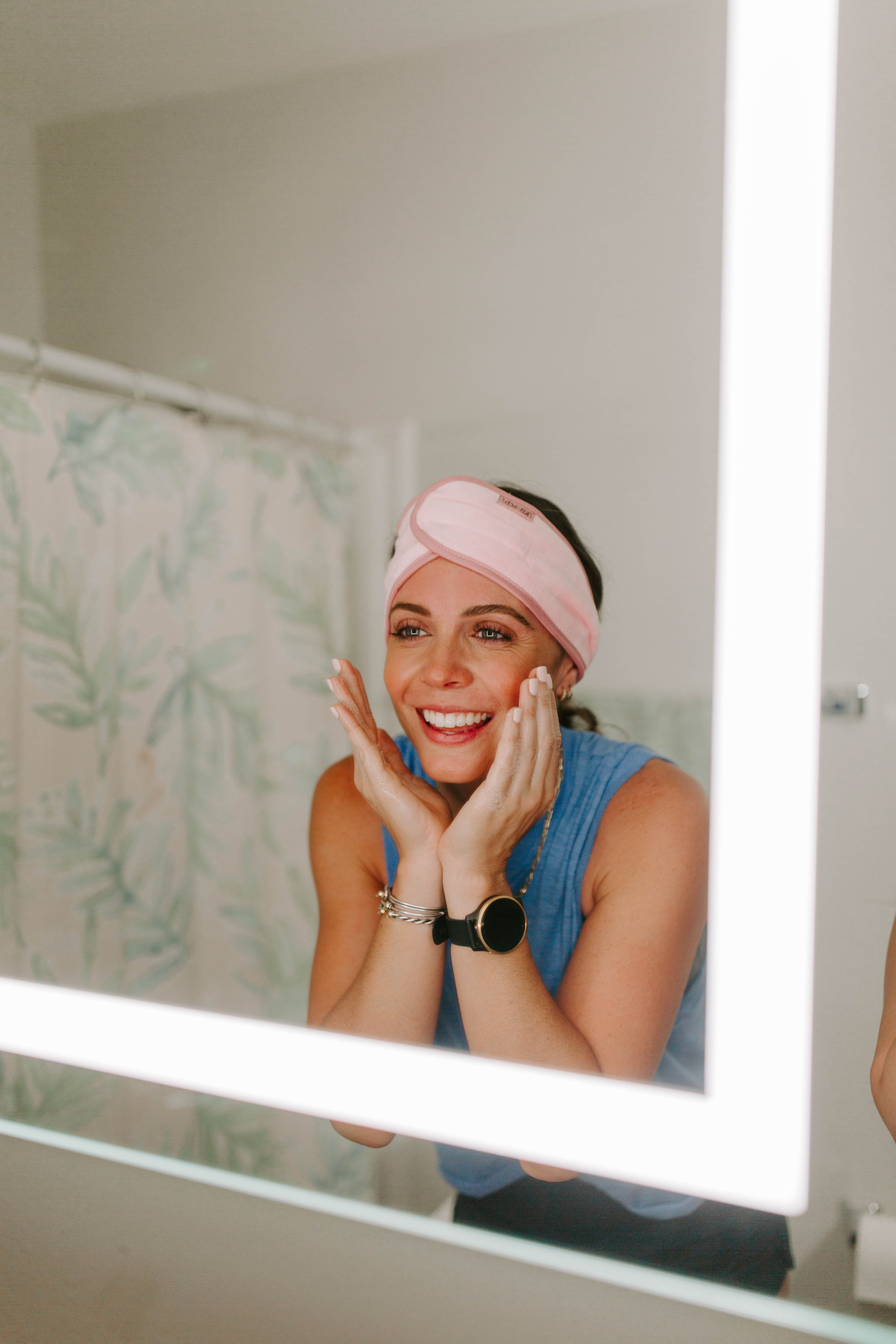 Tidy up- I feel so much better starting my morning with a clean and organized space. I try to spend 10- 15 minutes every evening wiping down countertops and doing the dishes so that I don't wake up to a mess the next morning.
Make a to- do list for the next day. Before I start fully relaxing for the night I make a to- do list for the next day so that I feel more prepared to take on the day in the morning.
Wind down with some tea! If you know me you know how much I love Yogi's Green Tea Kombucha. I've been drinking it for years now!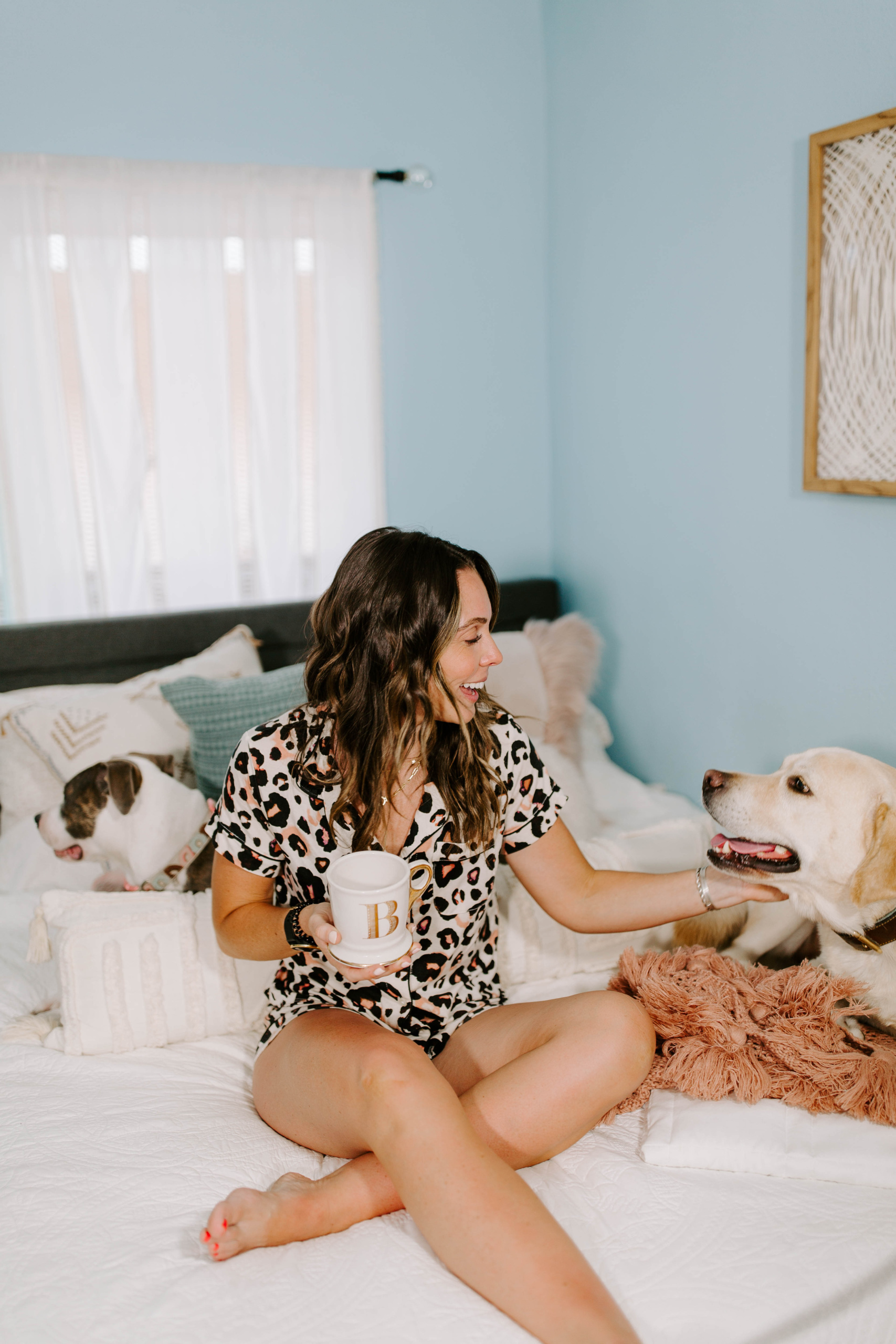 Meditate- ok something I'm working on. This doesn't happen every night but I've made it a goal to add this into my nighttime routine. The Peloton app now offers meditation and HeadSpace is free for Health Care Workers for the rest of the year!
Skincare and teeth-brushing- I made it a priority this year to start taking better care of my skin. I had my first facial last year and she told me my skin looked like it had been in the cold skiing all winter. That's how dry and red it was. So it was time to step up my skin care routine, especially now that I'm getting a little older. I don't have a crazy skin care routine with 15 different steps. I try to keep it nice and simple. I start with Farmacy's Green Clean Makeup Removing Cleansing Balm (they sent it to me as a gift a few months ago, but I will definitely be purchasing it when I'm finished). After I dry off my face I use Farmacy's Honeymoon Glow, which resurfaces and hydrates the skin. The last step before I brush my teeth is applying Farmacy's Cheer Up Brightening Eye Cream. Then it's time to brush my teeth. I've been using JASON Sea Fresh Toothpaste. I really like this brand because it doesn't cause me to breakout around my mouth like I did in the past with other toothpastes.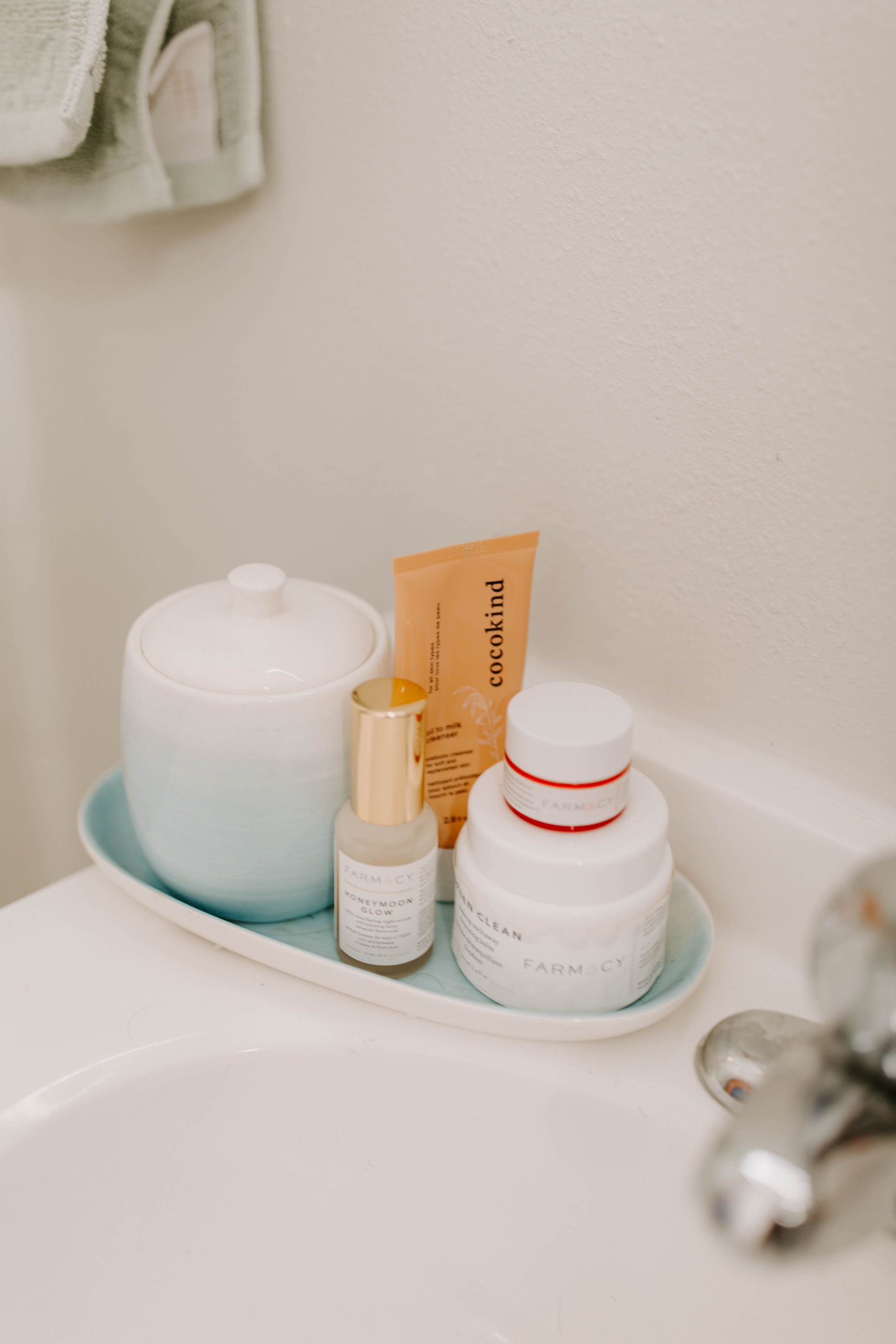 Take a Magnesium supplement- I've been taking magnesium before bed to help me sleep every night. It seems to be helping so far!
I would love to know what does your nighttime routine look like?
xoxo, Becks