Post work-out treats that taste like carrot cake? YES PLEASE!
These no bake carrot cake protein balls are the perfect snack to refuel with after a workout! They taste like carrot cake without guilt and make a yummy afternoon snack when you're craving something sweet! They come together in no time- just toss all of the ingredients in the food processor and blend!
Easter is less than a week away! Carrot cake with cream cheese frosting is one of my all time favorite Easter desserts. Actually it's one of my favorite desserts in general. I have no self control when it comes to carrot cake. When I was home in January we bought my mom one from Whole Foods for her birthday, it was SO good!!!
One of my favorite parts about Easter is all the candy!! Cadberry Mini Eggs and Reeses Peanut Butter Eggs are my favorites. I wanted to have a healthy treat on hand this year that you can enjoy without all of the guilt too. I decided to whip up my carrot cake protein balls! They make for a healthy Easter treat but can also be saved for the week as a post-workout snack to have on-the-go!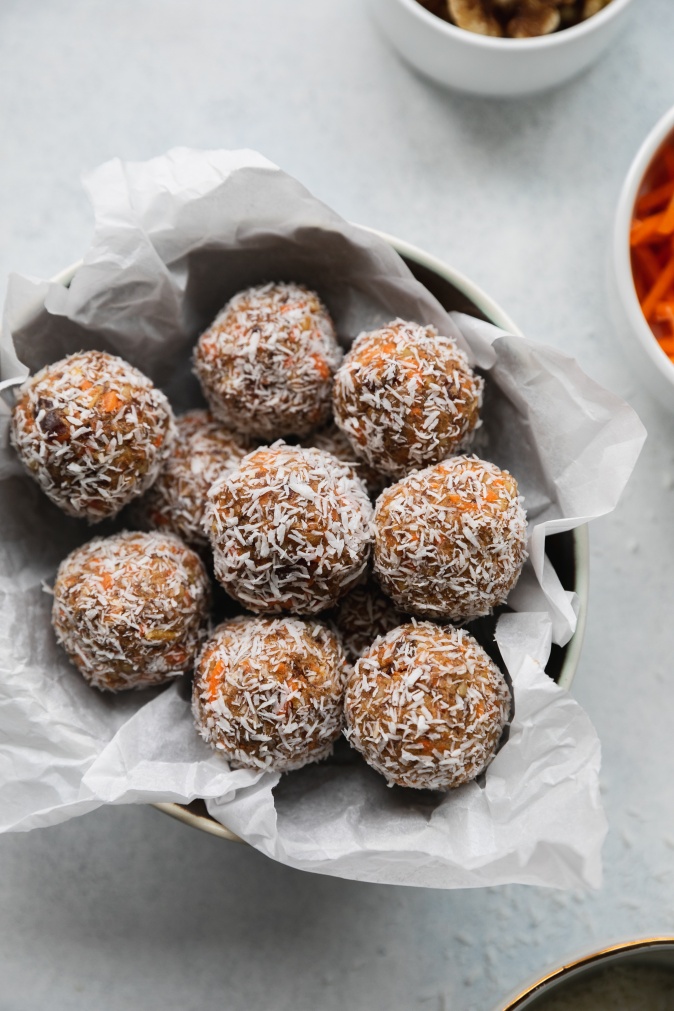 One of my favorite parts about these no bake carrot cake balls is that they are super easy to make and can be prepared in minutes! Just blend all of the ingredients together in the food processor, then roll in shredded coconut!
If you're looking for an energizing pre- or post-workout snack, mid afternoon pick me up, or tasty treat, these carrot cake protein balls are perfect!
If you give this recipe try, be sure to tag me on Instagram @becksliveshealthy Enjoy!!
Carrot Cake Protein Balls
Ingredients
½ cup shredded carrots

½ cup walnuts

2 tbsp almond butter

1 scoop cinnamon or vanilla protein

1 tsp vanilla

½ tsp cinnamon

¼ tsp nutmeg

8 dates, pits removed

Splash of milk of choice 

unsweetened coconut for rolling
Direction
Add all of the above ingredients in the food processor (except the coconut) and blend!

   

Pour unsweetened coconut into a bowl. Rough dough into balls then roll each one in coconut

Place balls on cookie sheet and refrigerate for ½ hour

Store in airtight container in refrigerator. Enjoy!
xx Becks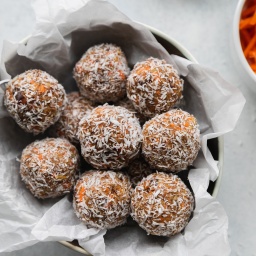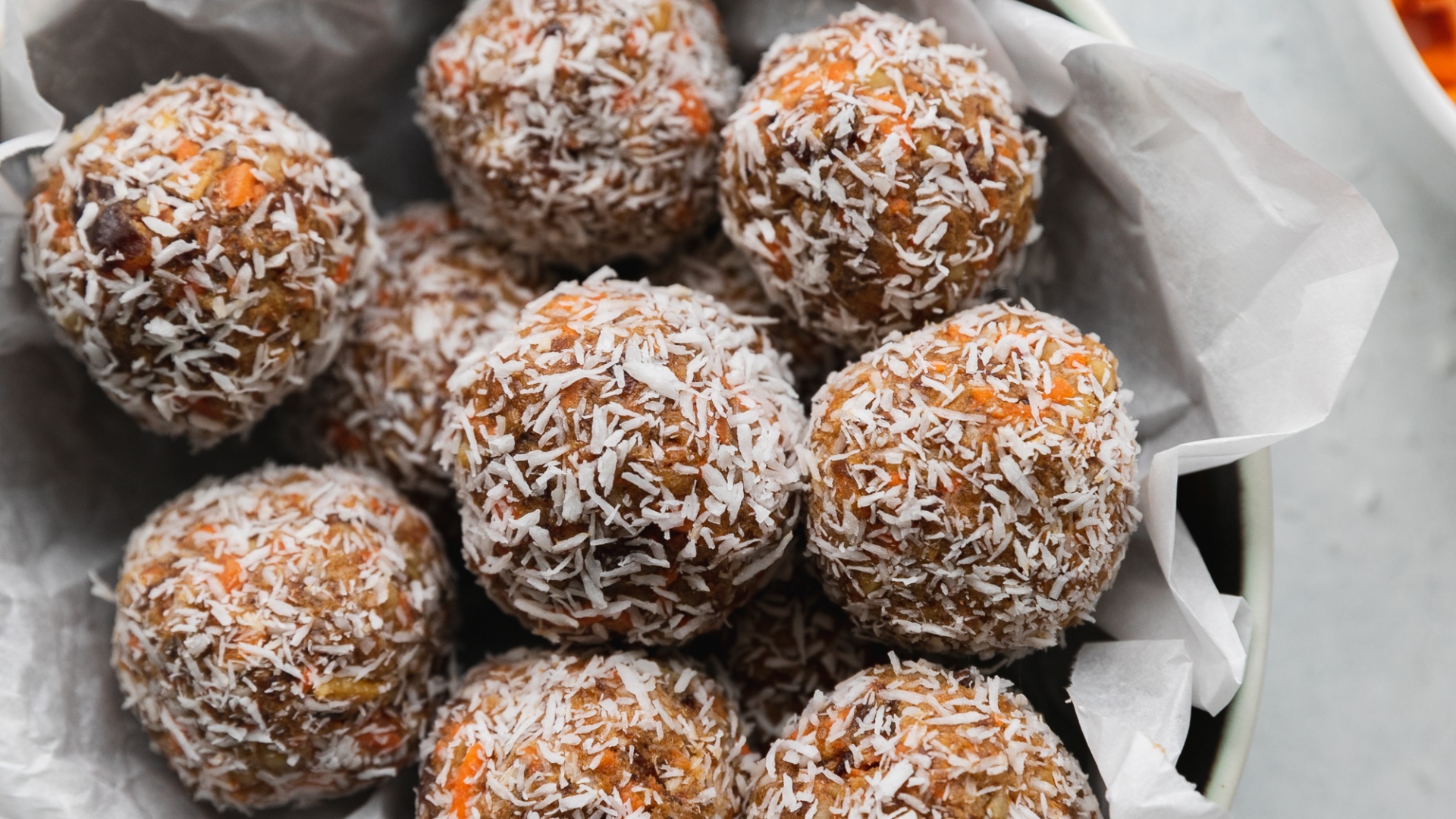 These No Bake Carrot Cake Balls are the perfect snack to refuel after a work out. Loaded with nuts, dates, and carrots— they taste like dessert without the guilt. 
xx Becks