These coconut almond cashew protein balls are the perfect healthy snack on-the-go! The coconut and cashew flavors make for such a yummy combo!
I'm a huge fan of meal prepping before the busy work week. Spending a few hours prepping food saves so much time and extra calories during the week! If I don't have some snacks, veggies, and chicken prepped I often find myself just grabbing whatever snacks I can find and before I know it I'm full and adding so many extra calories to my day. I like spending a few hours on the weekends baking chicken, cutting up veggies and roasting them, and prepping my breakfast (overnight oats and waffles are my go-to breakfasts).
I also love making easy recipes like these coconut almond cashew balls. They're great for meal prep because they only take a few minutes to make and they're perfect taking along with you on a busy day! Sometimes I'll even eat one or two before my 5am workouts. I don't have a huge appetite in the morning, but I find if I don't have something small before the gym then my stomach will start growling during the workout!
This recipe takes less than ten minutes to make so it's the perfect recipe to add into your meal prep to have for a snack during the week! If you don't have the Wild Friends Almond Cashew Super Butter, regular cashew butter works great too!
Coconut Almond Cashew Protein Balls
Ingredients
½ cup raw cashews

½ cup raw almonds

¼ cup unsweetened coconut

¼ cup coconut flour

½ cup chocolate protein powder

1 tbsp cacao powder

⅓ cup honey

⅓ cup Wild Friends almond cashew super butter

½ cup dark chocolate chips
Direction
Blend the almonds & cashews in food processor first.

Add in the rest of the dry ingredients (coconut, coconut flour, protein, cacao powder) & blend.

Add wet ingredients (honey & super butter) & blend.

Add chocolate chips into the food processor & blend.

Form the mixture into balls (If the batter is too dry, add more honey).

Roll balls in unsweetened coconut. They can be kept in the fridge or freezer to maintain freshness. Enjoy!
xx Becks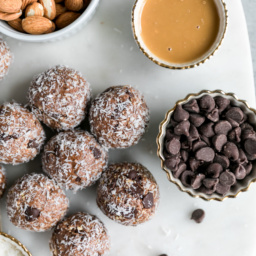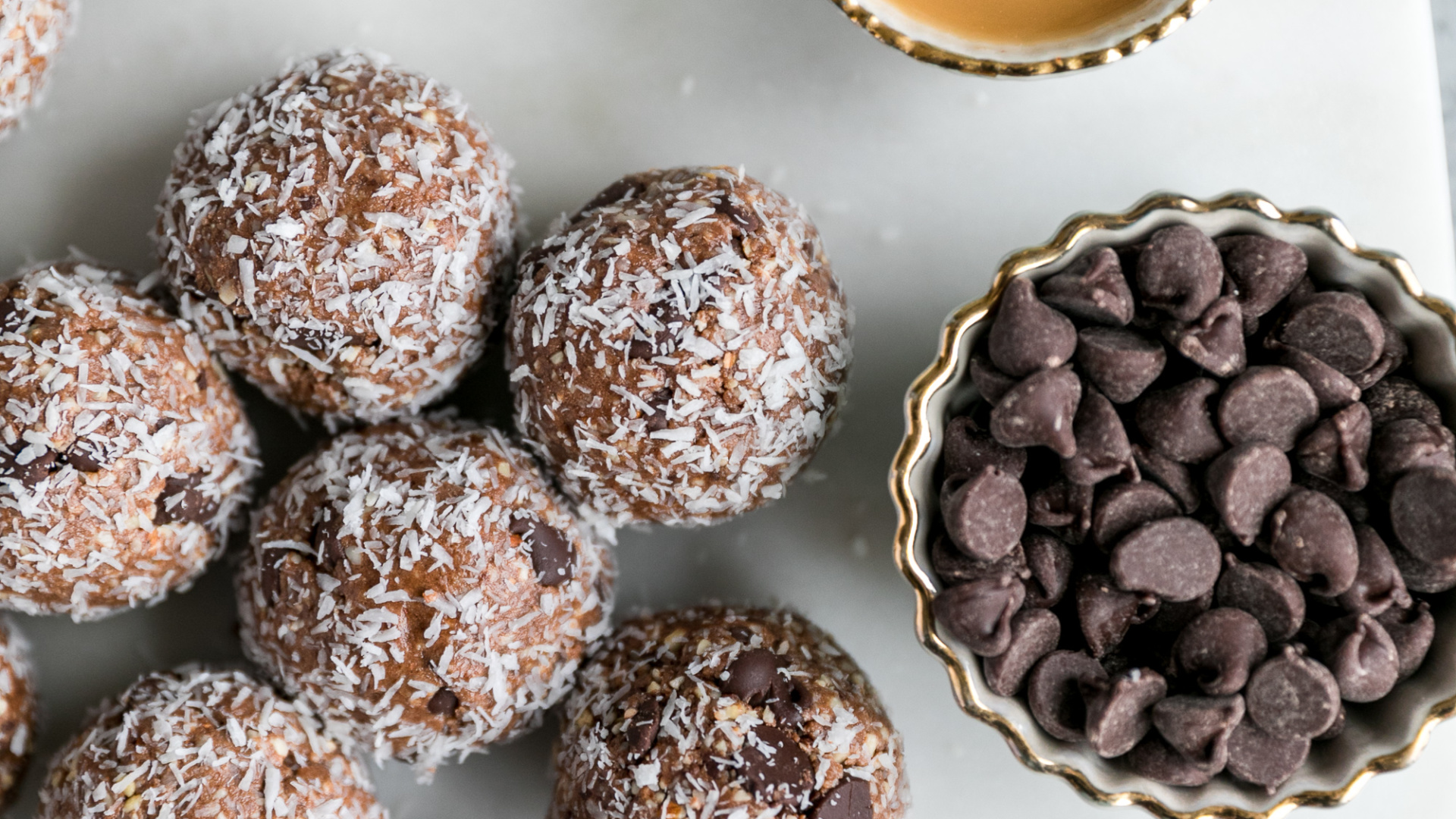 These coconut almond cashew protein balls are the perfect healthy snack on-the-go! The coconut and cashew flavors make for such a yummy combo! Enjoy =)
xx Becks