This past weekend my friend Bailey and I had the opportunity to stay at Astoria Central Park West Apartments in Irvine, California while attending the Natural Products Food Expo in Anaheim. We were really excited to stay at Astoria while attending the expo because it made our travel plans a lot easier since we didn't have to commute back and forth to Orange County. I don't leave South Bay very often, so it was definitely a treat to stay in Irvine in the luxury apartments.
Whenever I travel, I try to stick with my health and fitness routine. It was easy to stick to my workouts and eat healthy while staying at Astoria. When we arrived to Astoria, our plan was to grab a healthy lunch at Malibu Farm, located in Newport Beach. We were exhausted from the first day of the expo so we decided to relax in the apartment instead and order a healthy lunch through Postmates. We ordered Mendicino Farms, which is located only a few miles away!
Restaurants Nearby:
Mix Mix Kitchen (Santa Ana)– We went for dinner Thursday night. They had the BEST brussels sprouts!
Places to Workout Nearby:
Newport Backbay- 10.5 mile trail
Astoria is conveniently located near some amazing health and fitness studios. The Newport Backbay is also close- which is one of my favorite places to run! There are also some great places to grab a bite, or if you're like us and exhausted after a long day, you can just place and order on Postmates and have a healthy meal delivered straight to your door!
Now let's chat about the amenities Astoria has to offer!
Fully stocked gym: We hit up the gym Friday morning for a quick cardio & core circuit before we took a group Pilates class at Neaumix Fit. It was so convenient to have the gym located right in the apartment building. It made the 5am wake up call so much easier knowing that the gym was only 2 floors down from us.
I would LOVE to have a gym in my apartment building! Sometimes the struggle is real trying to get out the door early for a morning workout before work. Having the gym located in the same building would definitely make it easier!
Here's the quick workout we did while staying at Astoria, let me know if you give it a try!
Cardio & Core Workout:
Circuit #1:
20 second treadmill sprint

Sliders – jackknifes 15 seconds
Sliders- running man 15 seconds
Leg Raises- 10
Windmill crunches- 10 each
Weighted bird dogs- 10 each
Repeat the circuit 4 times with 1 minute rest in between
Circuit #2
20 second incline treadmill sprint

Elbow up/ down to shoulder tap- 10

Sliders- circles 10 each

Russian twist to press- 10

Plank taps- 30 seconds
Repeat the circuit 4 times with 1 minute rest in between
Starbucks Machine in the Lobby: After our morning workout we hit up the lobby to grab a latte on the way out the door- so convenient!
Rooftop Pool and Hot Tub with Outdoor Grill and Fireplaces: Unfortunately it wasn't warm enough to relax at the pool while we were there. I was super jealous that Astoria had these amenties! I wish my current apartment had a pool, hot tub, grill, and fireplace. It would be the ultimate summer hangout!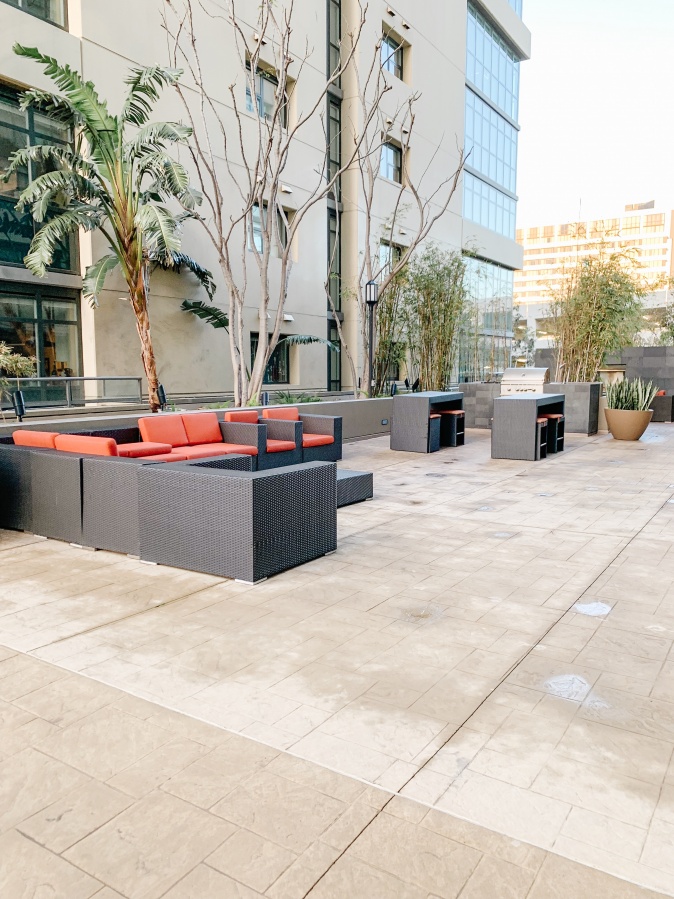 Complimentary Guest Valet Parking: Since we were weekend guests, we were able to valet our car during our stay. This is such a nice option for guests coming over to visit.
The residents of Astoria have a covered parking garage for their cars. I've lived in a number of places where parking is always an issue, so this is a wonderful amenity to have!
Large Kitchen: When we arrived to Astoria, we were greeted with a bottle of wine, which was perfect to unwind with after a busy day at the expo!
The kitchen was seriously a dream!! I would love to have a kitchen that big to whip up some of my favorite healthy dishes!
Balcony: Although not pictured, we ended up taking our salads outside on the balcony to enjoy some sunshine! After spending the day inside at the expo, it was so nice to enjoy our meal outside in the sun!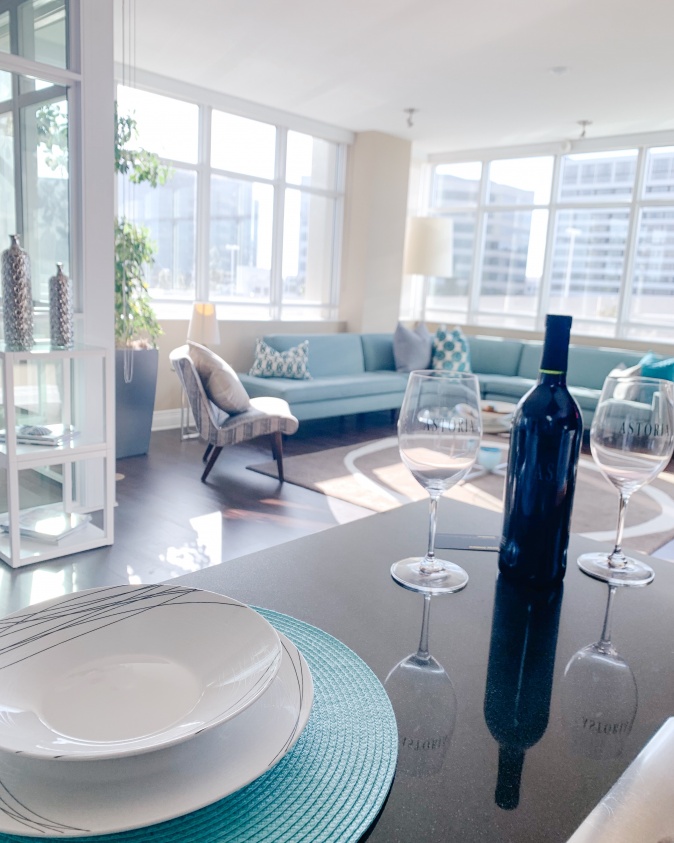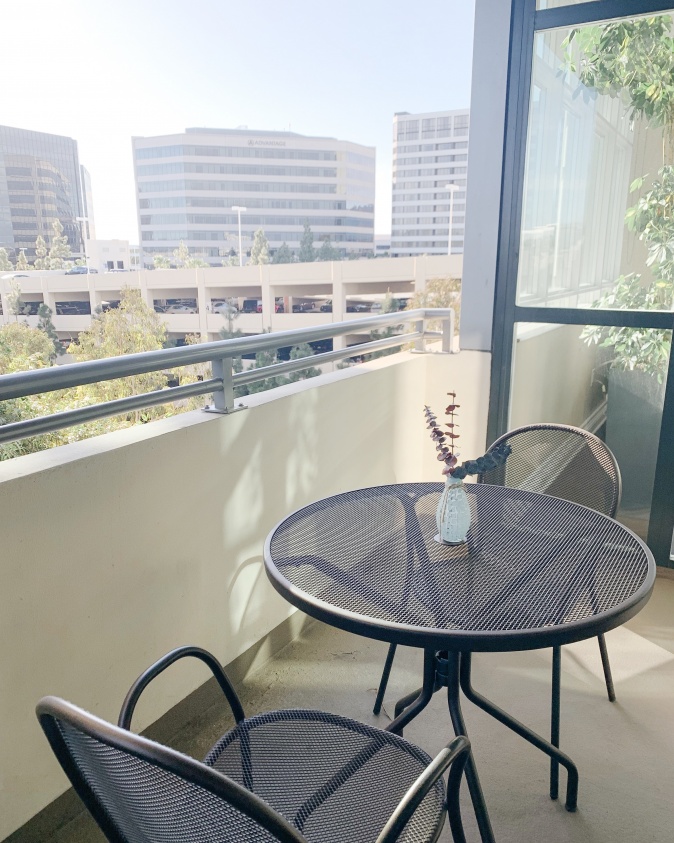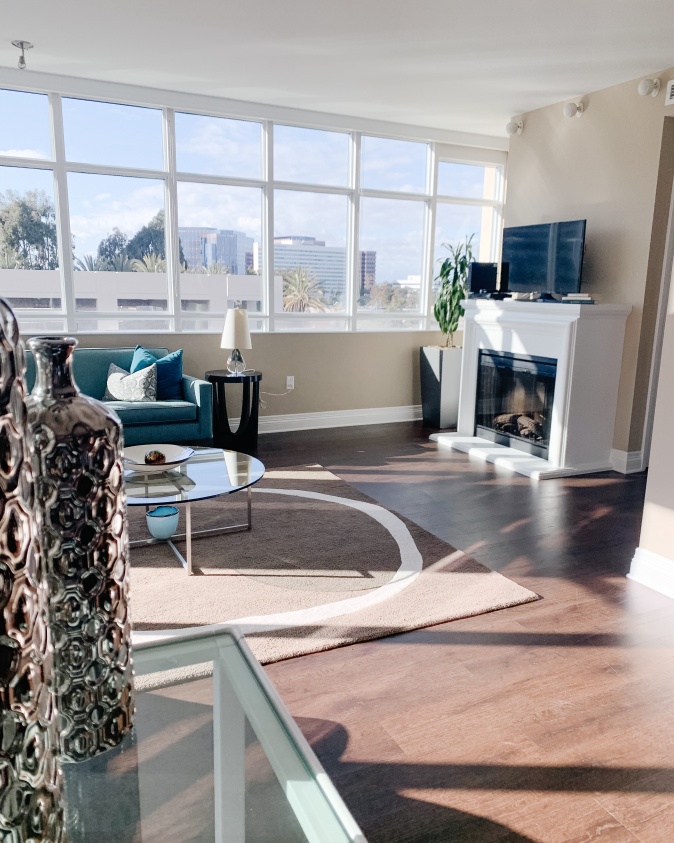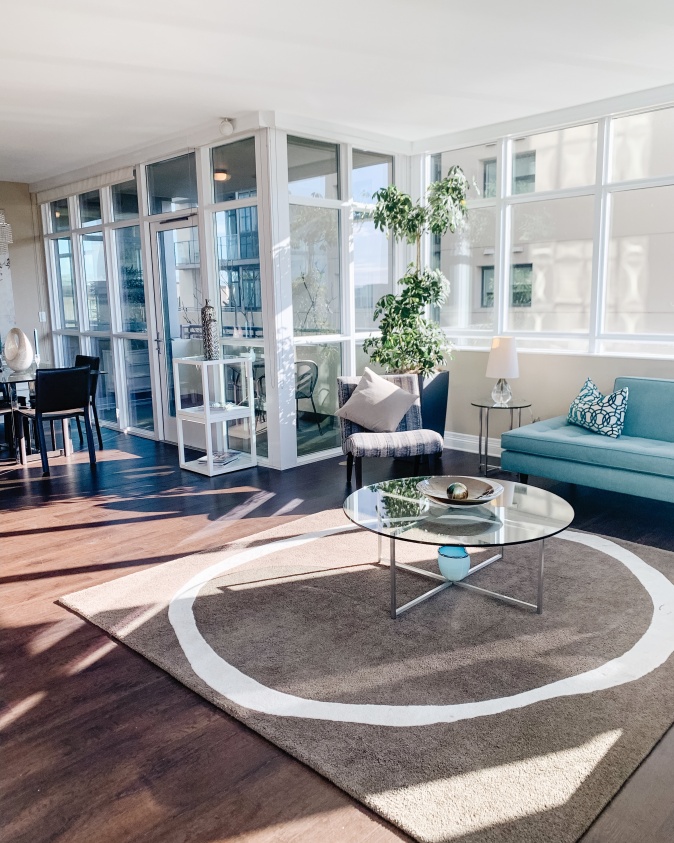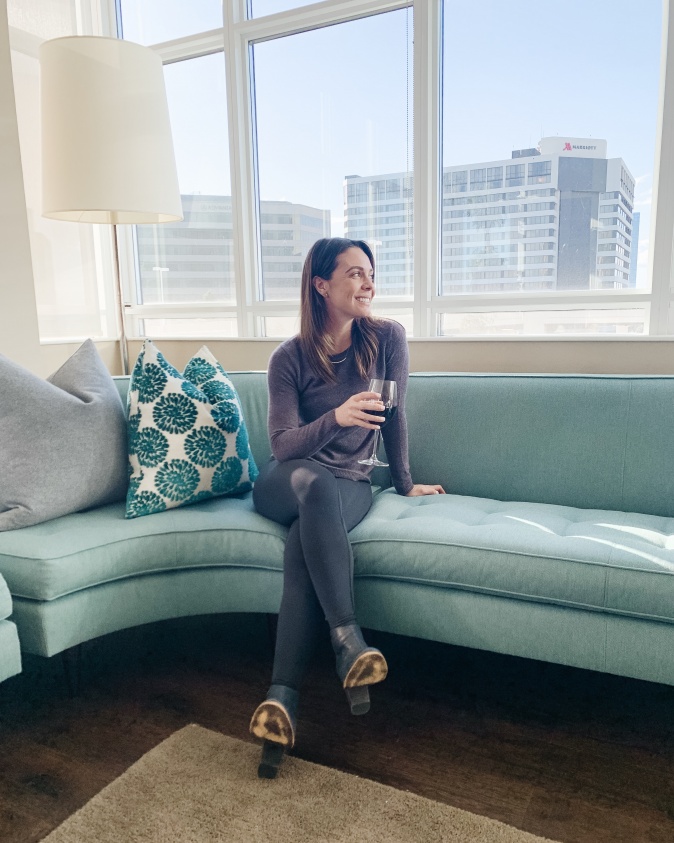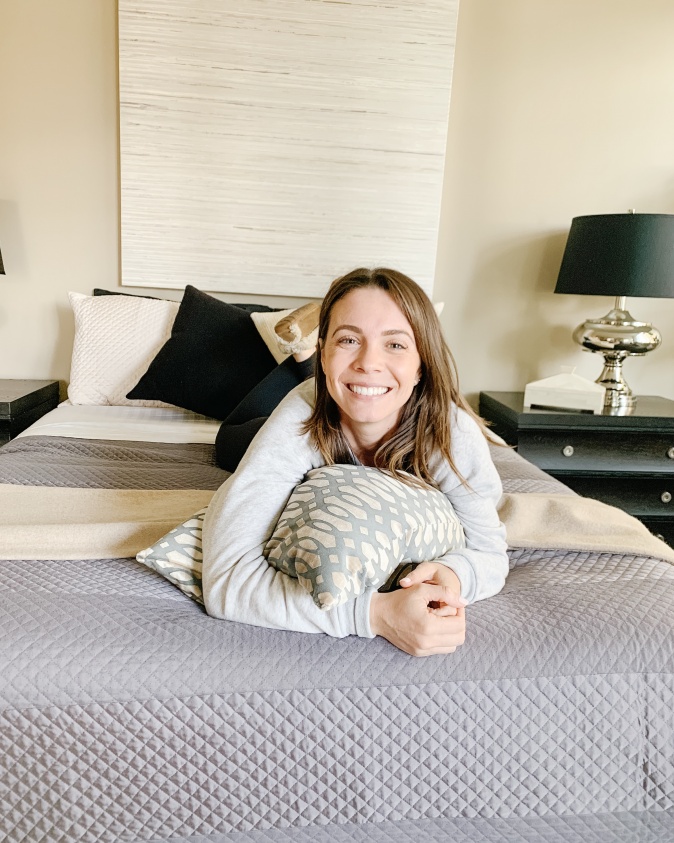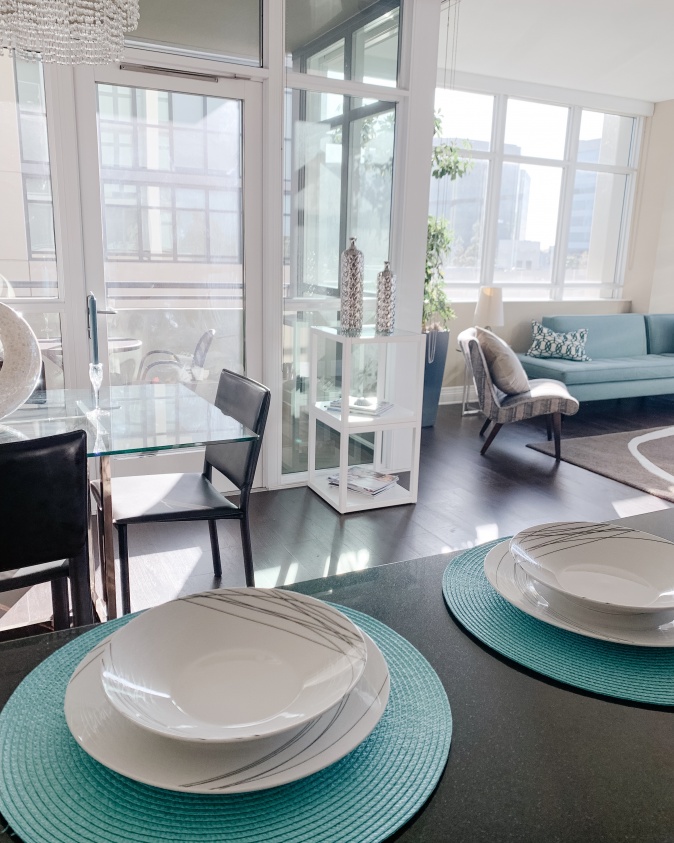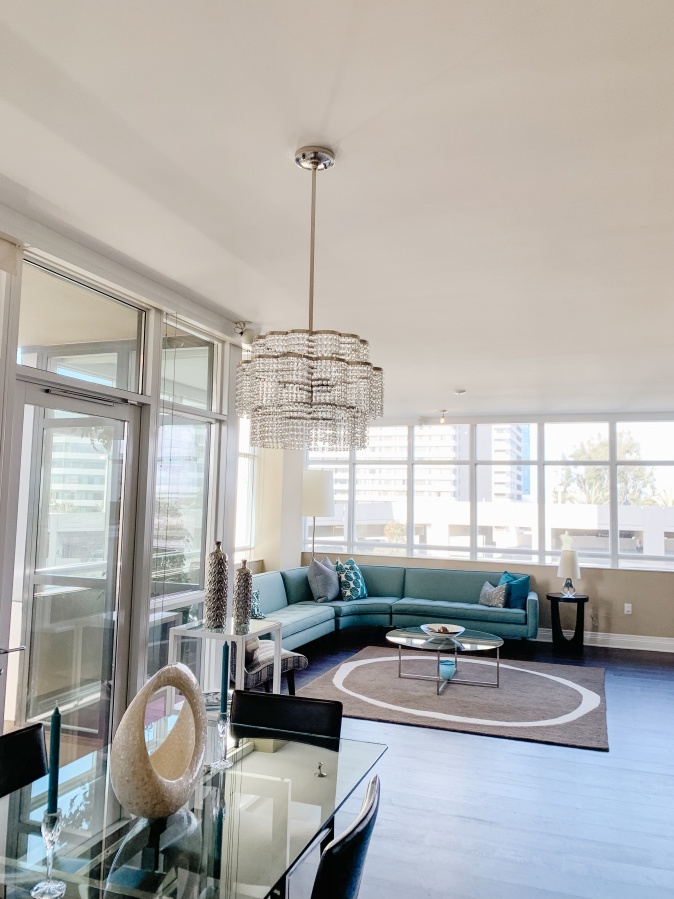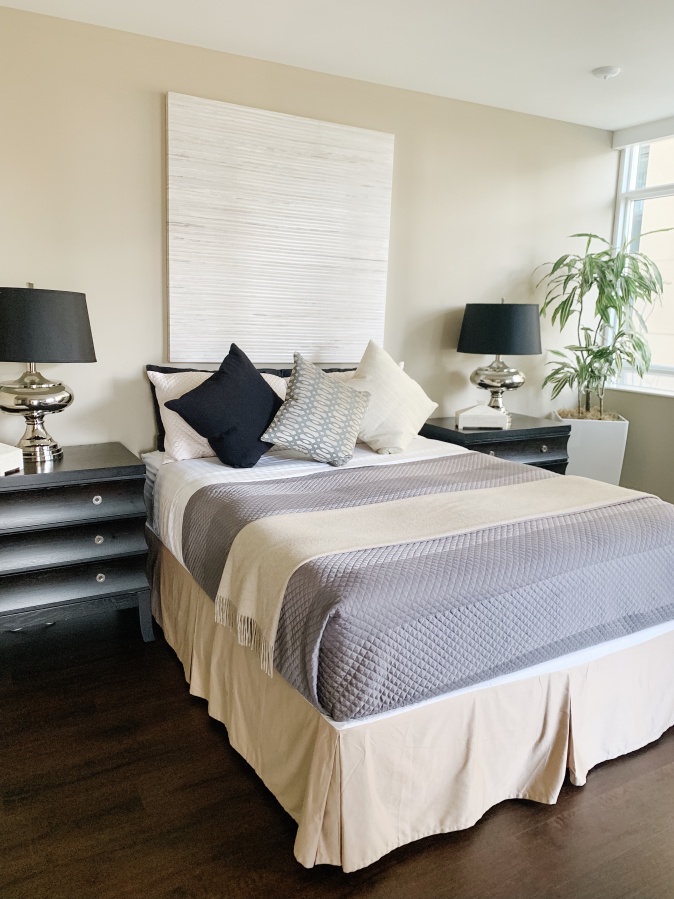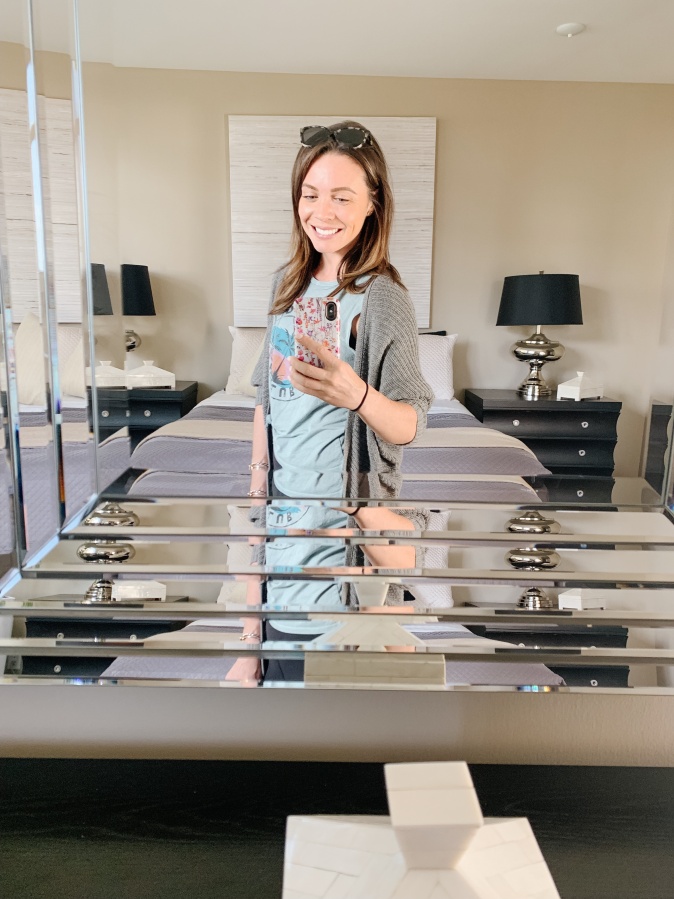 Thank you to Astoria for such a wonderful stay! We had such a wonderful time staying at the luxury apartments while spending time in Orange County! Health and fitness are one of the most important parts of my life and it was nice being able to easily keep up with my routine while I was there.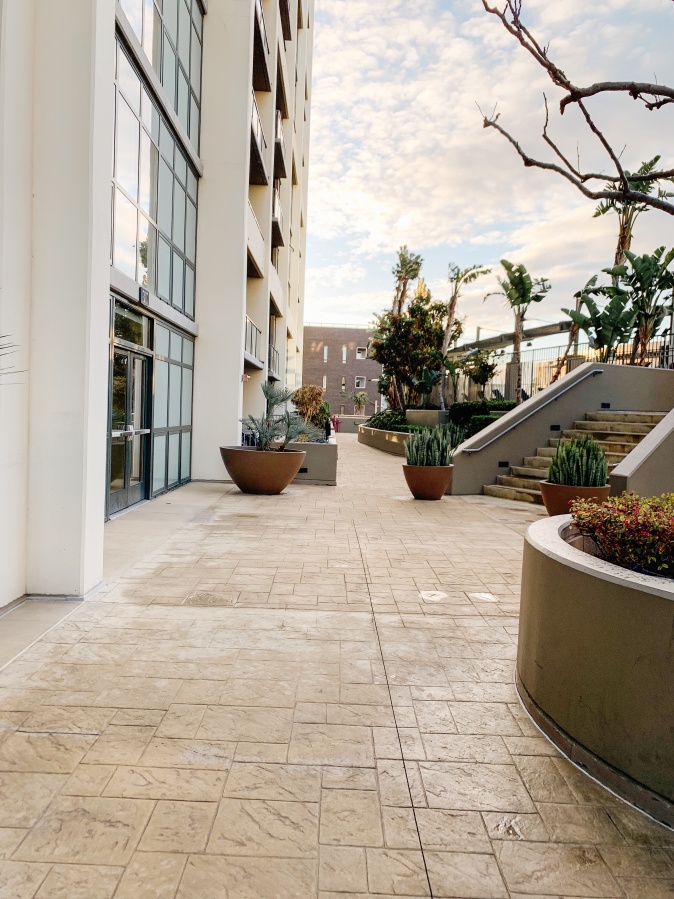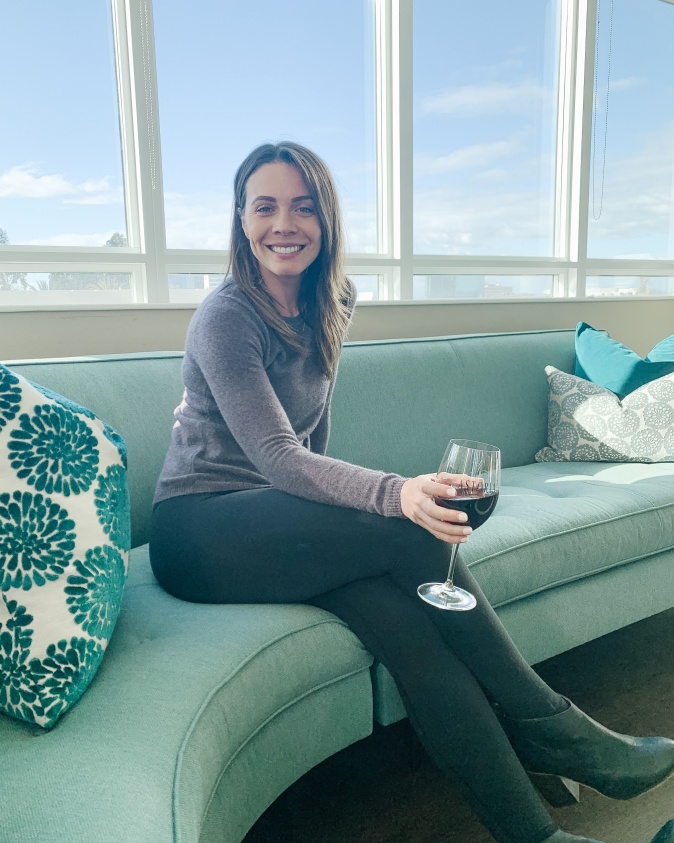 Thank you all for following along during my stay at Astoria at Central Park West!
Do you live in Orange County? Have you been to Astoria?