As an ICU nurse I've learned over time that in order for me to give the best possible care to my patients, I need to take care of myself first. 12 hour shifts can be extremely demanding. Often times you leave work feeling exhausted and drained both physically and mentally.
Self care is important because health issues can eventually arise if you don't take care of yourself. Increased stress and lack of self care can contribute to chronic disease. The stress hormone cortisol and the hormone adrenaline can build up in the bloodstream and lead to hyperglycemia (high blood sugar), arteriosclerosis (thickening and hardening of artery walls), hypertension (high blood pressure), and a decrease in the function of the immune system. Ignoring stress can also lead to chronic fatigue and depression. (RegisteredNursing.org)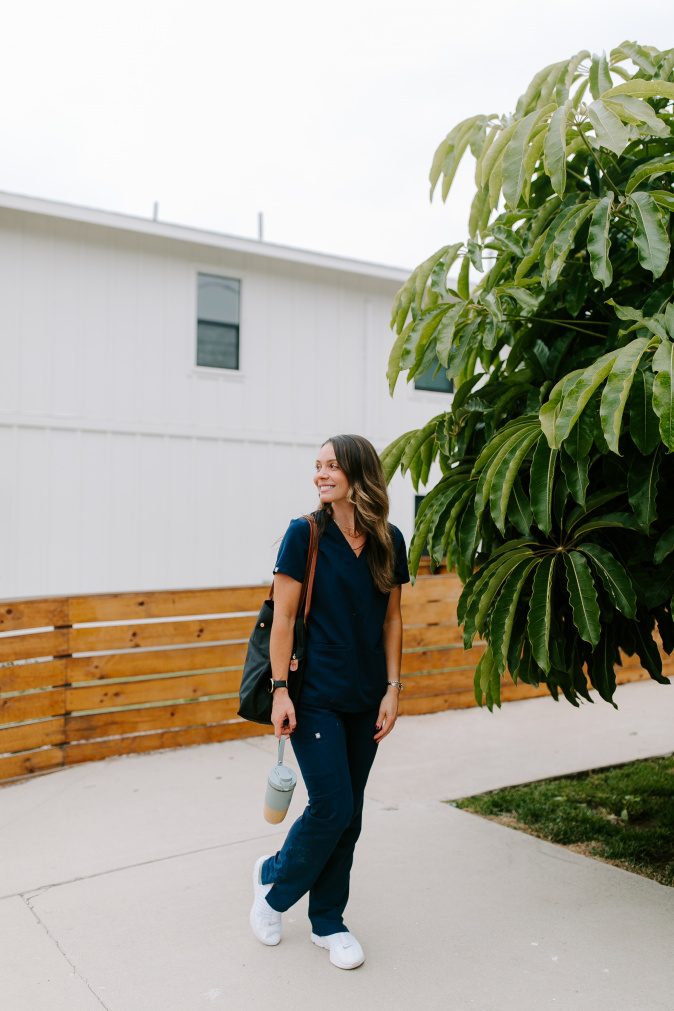 Today I'm sharing my top self care tips for nurses. Some of these may seem obvious, but often times we forget how important it is to take time and care for ourselves. After all, how can we take care of others if we don't take care of ourselves first?
HOW TO MAKE TIME FOR SELF CARE:
Sometimes self care can feel like more work and stress, but it's important to find time between working, taking care of kids, running errands, house work, and appointments to take care of yourself.
Schedule one bigger self care act a month, like a spa day, and one weekly act that takes less time, like a new fitness class. Be sure to add it to your schedule so it gets done! Enjoy one short ritual a day- such as sitting outside and drinking your morning coffee or taking time to listen to your favorite podcast.
So to recap, aim for one activity a day, one every week, and one every month, then put them on your calendar, and schedule other things around them!
SELF CARE TIPS FOR NURSES:
SLEEP-
Aim for 7-9 hours of sleep a night.

Take a nap on your day off- even if it's only for 20 minutes.

Go to bed early if you can

Make sure your bedroom is a quiet, dark, and relaxing environment.

Make sure your bed is comfortable and use it only for sleeping and not for other activities like watching tv, doing work, etc.
EAT HEALTHY-
– I'm a big advocate of meal prepping for 12 hour shifts. That way, you won't be tempted to reach for something unhealthy in the break room when you have a few moments to eat in between caring for patients.

– You want to focus on foods that will help fuel your shift.

Chickpea or whole wheat pasta, quinoa, and brown rice are great source of carbs to help fuel your shift. They're also super easy to meal prep and build a nourishing meal around. You can mix in a protein, veggies, and a healthy fat to make a filling, nutritious meal.
– It's also important to fill up with a good breakfast before a long shift. One of my favorite breakfasts before work is overnight oats. It's super easy to meal prep several jars of overnight oats for the week, plus they will help keep you full all morning long at work!
Healthy Snack Options for Work:
Baby carrots, broccoli, cucumbers, bell peppers & hummus

Celery and nut butter

Granola, yogurt, and berries

Almonds or cashews with fruit

Sliced apples and nut butter

Cottage cheese with berries

Trail mix

Protein bar (ONE Bars, RX Bars, Rise Bars, Perfect Bars, Go Macro Bars)

Protein shake (Orgain)
Check out my post on Meal Prep Tips for Nurses!
MOVE YOUR BODY-
A study by Harvard Nurses' Health found that more than half of the nurses who responded exercised for less than 2 hours a week, often as a result of long hours and rotating shifts.
As a nurse it's important to make time to workout – for both mental and physical health.
Why is it important?
Exercise improves health and reduces risk of lifestyle- related diseases
It reduces risk of work- related injuries (patient lifting, equipment transportation)
Reduces stress
Can be a part of a self care routine
– Find a fitness routine that works for you and your schedule.
– Do something you LOVE. If you hate running, don't do it. Hit the weights or do some yoga instead!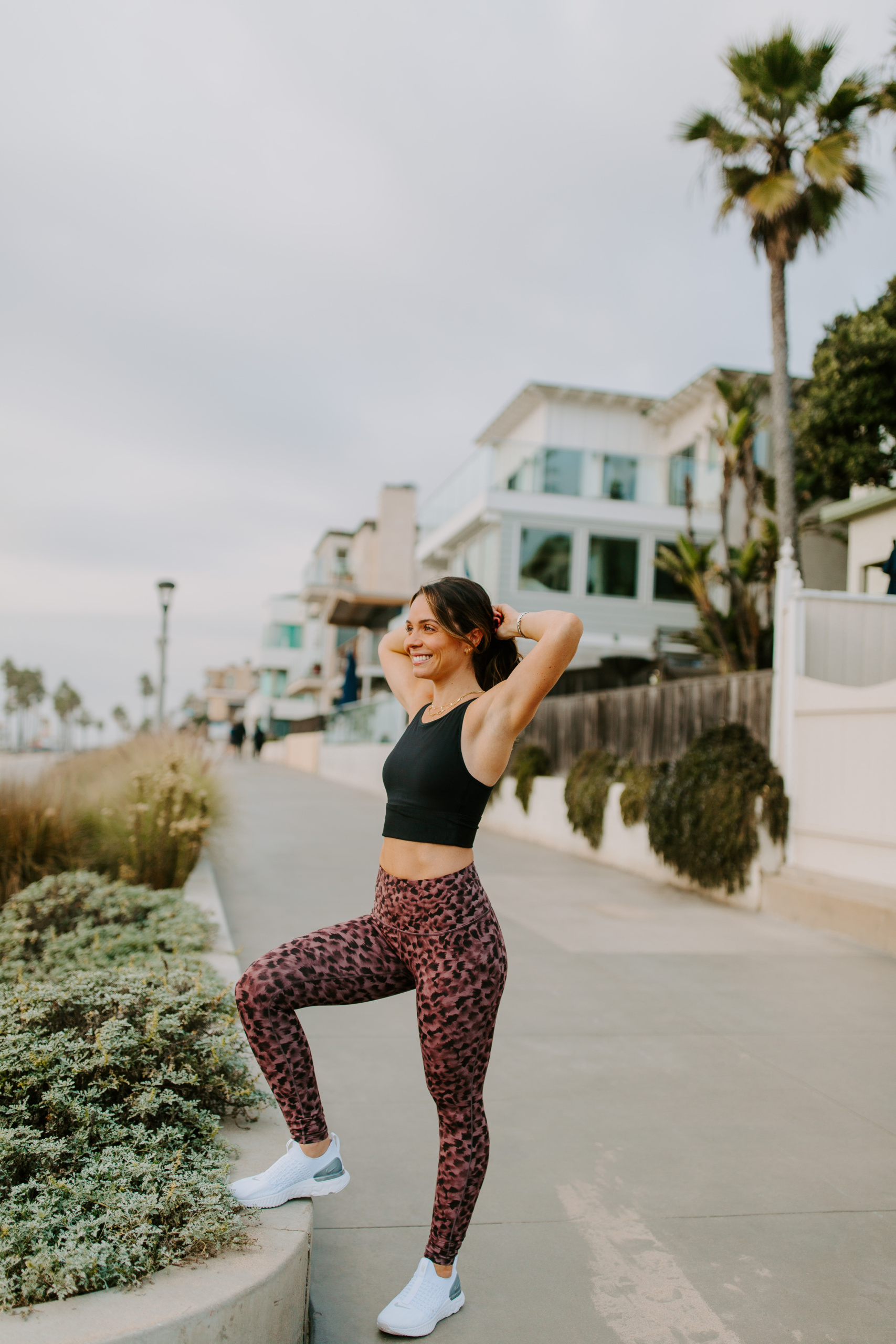 FIND EMOTIONAL SUPPORT-
Reach out to your friends, family, co- workers, or even a professional for support.
One thing that's always been super beneficial for me is having a friend at work who I can turn to for support when things get tough. It helps to have someone you can vent to who understands what it's like to take care of patients. It's important to connect with other nurses who can relate.
Talking to a therapist is also extremely beneficial. Psychology Today is a great resource for finding a therapist- you can search by insurance and then filter by specialty, location, gender, etc. You can also go through your insurance's website to get connected with a therapist.
SELF CARE ACTIVITIES TO WIND DOWN AFTER A LONG SHIFT-
TAKE A BUBBLE BATH AND LIGHT CANDLES
WATCH YOUR FAVORITE NETFLIX/ HULU SHOW
MEDITATE (HEADSPACE, SHINE APP)
DO SOME YOGA
START JOURNALING
ENJOY A CUP OF TEA
LISTEN TO YOUR FAVORITE PODCAST
READ A BOOK
DO A FACEMASK
COOK YOUR FAVORITE MEAL
UNPLUG FROM SOCIAL MEDIA FOR THE NIGHT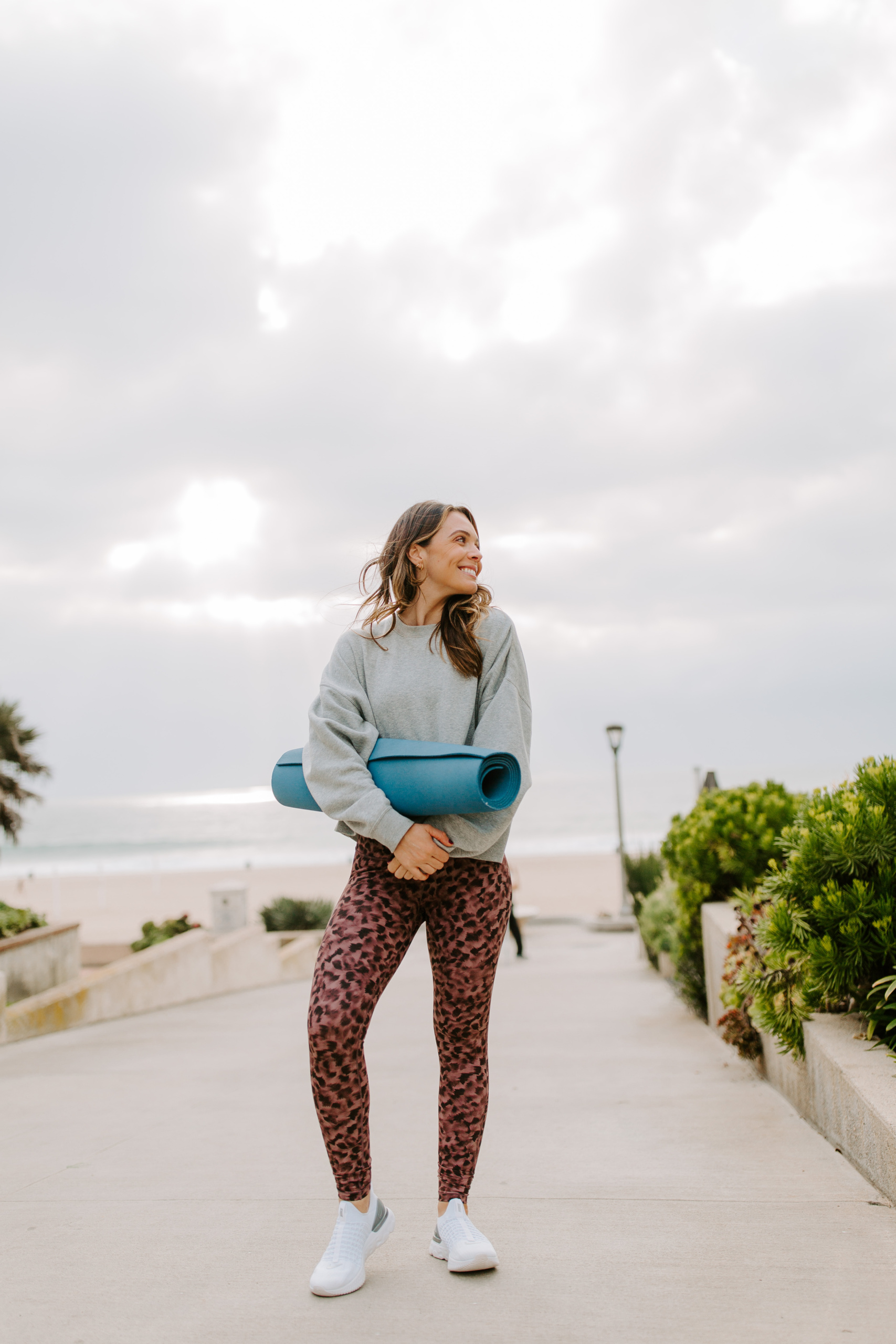 SOME APPS FOR SELF CARE-
KEENER – Helps nurses reflect, refocus, and recharge through daily self reflection and inspiring content.
SHINE– Daily Self Care App
HEADSPACE– Meditation App
TALKSPACE– Schedule sessions with an online therapist
SELF CARE AT WORK-
Don't forget about self care at work! Here are a few ideas:
Buy a new pair of scrubs
Stay hydrated at work- bring a large water bottle
Take a break when you need one if you can find the coverage
Take a walk outside to get some fresh air
Eat lunch outside
Take your time eating your meals
Ask for help when you need it
Declutter your work bag/ locker
Nursing friends- what's your favorite form of self care?!
Sources:
https://www.registerednursing.org/ultimate-guide-self-care-nurses/