I can't believe I finally made my first pumpkin smoothie bowl of the season! Last fall I was making them every week! I've just been on such an oatmeal kick lately so I've been choosing that over smoothies.
I decided it was finally time to change things up and make my favorite pumpkin pie smoothie bowl for breakfast. It's still pretty warm here in Southern California, so this cool smoothie is still fitting for the weather. I absolutely love still having summer like weather here but I must admit I miss the cooler crisp air and smell of the leaves changing back east.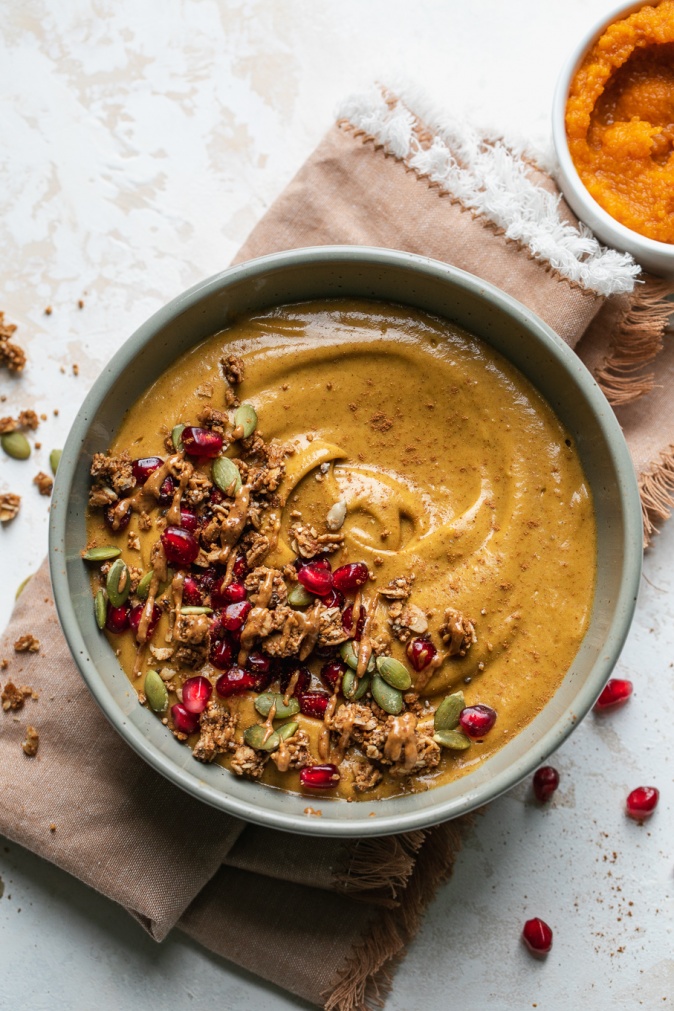 Anyways, this smoothie bowl seriously tastes like pumpkin pie, but it's good for you! It's packed with protein, carbs from the pumpkin and banana, and healthy fats from the almond butter. I always add some granola on top for a little crunch too!
If you're a pumpkin fan, this smoothie is definitely for you! Let me know if you give it a try!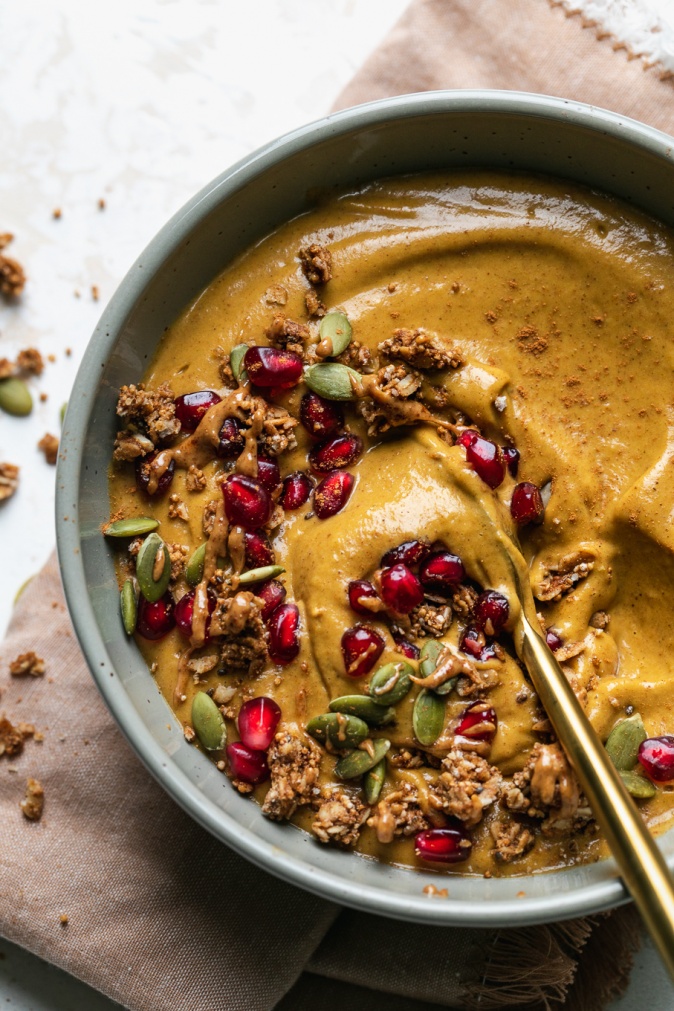 Pumpkin Pie Smoothie Bowl
Ingredients
½ frozen banana

½ cup pumpkin purée

½ tsp pumpkin pie spice

½ tsp cinnamon

1 scoop cinnamon bun or vanilla protein powder

1 tbsp almond butter

¼- ½ unsweetened vanilla almond milk (depends how thick you want your smoothie bowl)
Topping Options:
Figs

Bananas

Pomegranate seeds

Pumpkin spice granola

Pumpkin seeds

Almond butter
Direction
Combine pumpkin, banana, spices, protein, almond butter, and almond milk in blender until consistency is smooth and thick. Add more almond milk if needed.

Transfer to a bowl and add desired toppings! Enjoy!
xx Becks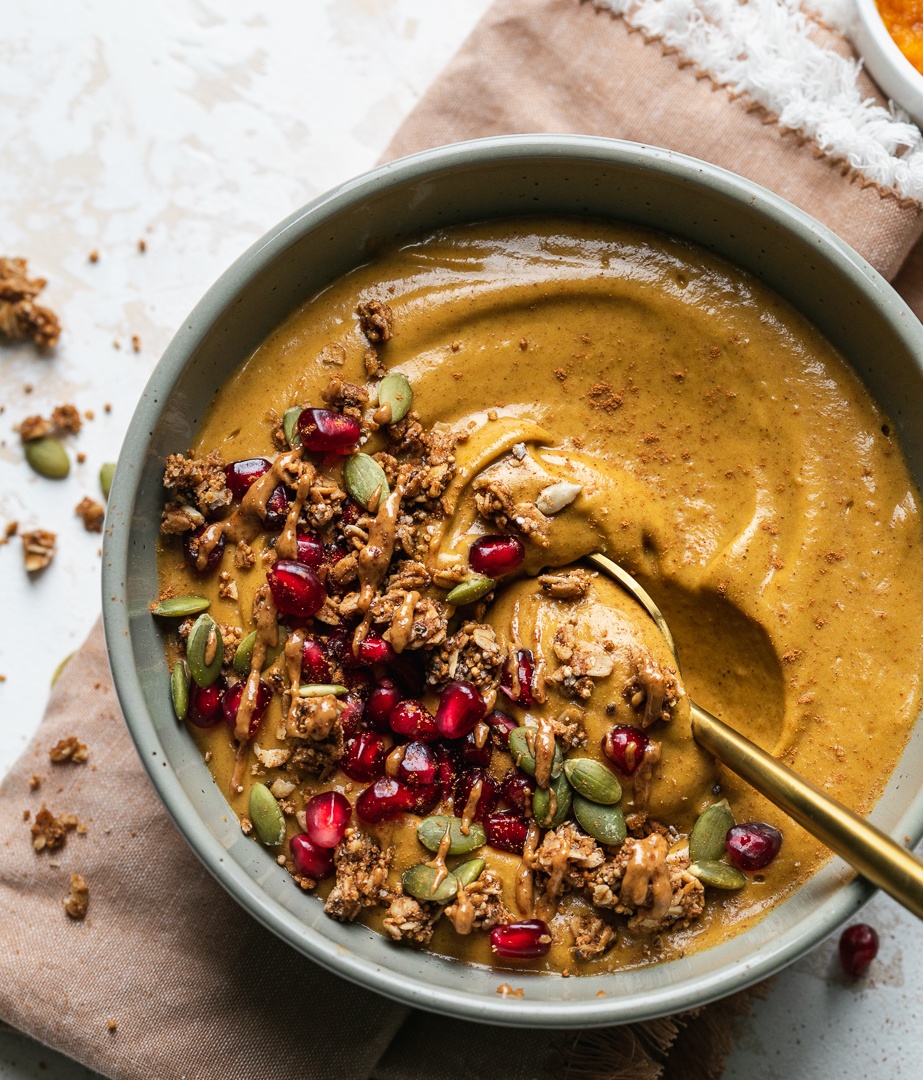 This pumpkin pie smoothie bowl seriously tastes like pumpkin pie, but it's good for you! It's the perfect fall protein packed breakfast.
xx Becks