"Motivation remains key to the marathon: the motivation to begin; the motivation to continue; the motivation never to quit." — Hal Higdon
So you're trying to decide whether to sign up for your first marathon. It's a big decision. A marathon is no joke. I still look back and don't know how I ran four in one year!
Before I share some of my marathon training tips, I want to share with you why I took the plunge and signed up for my first marathon.
Back in 2015 I was training for 2 half marathons- the Long Beach Half and the Nike Women's Half in San Francisco. I ran these races on back to back weekends in October. After both of these races, I asked myself- "If I can run two half marathons back to back, why can't I run a full?" I always said I would never run a full marathon. I was never a runner. I was always the slow one in high school, even though I played various sports. I knew if I trained for a marathon that it was going to take a lot of my time. But I had the time. Even though I was working long shifts at the hospital, I was only working 3 days a week with 4 days off. I was also single. My only responsibility at the time was baby Leo.
In November 2015, I decided to take the plunge and sign up for the LA Marathon that would take place in in February 2016. That gave me a good 3 months of training. I was already trained for 13 miles because of my previous half marathons. I used Hal Hidgon's novice training plan and put a running schedule together for myself. I also bought new running shoes and a new Garmin running watch so I had new gear to help me train for 26.2!
On February 14, 2016 I crossed the line of the LA Marathon. WOAHOOO!! It was such an amazing experience and one that I will never forget!
I am not a running coach but I am super passionate about helping others get to 26.2. After running 7 full marathons now, I definitely have the experience under my belt to give you some tips to help you run your first marathon!
Before you sign up for your first marathon,

there are a couple things you should consider:
TIME- Do you have the time to train? I always say training for a marathon is like a full time job. You have to commit to at least 3 weekday runs plus a long run on the weekends (that could possibly take 3 hours or more).
Marathon training often forces us to make some changes to our diet, social life, and sleep patterns. It's a huge commitment. Most training plans call for 16 to 20 weeks of training. Your weekly mileage total will gradually increase as you get closer to the race. Runner's World recommends that you have a base of a minimum of 3-6 months worth of running 4x/ week. Like I said earlier, when I signed up for my first marathon, I had about 4 months of training under my belt because I just ran 2 half marathons.
Keep in mind that time isn't just dedicated to running. You also need to see if you have time to add cross training and strength training into your routine! Consider cross-training 1-2 days a week (swimming, cycling, rowing). You should be adding strength training to your routine as well. Cross-training and strength training both help to improve cardio, strengthen muscles, and prevent injuries.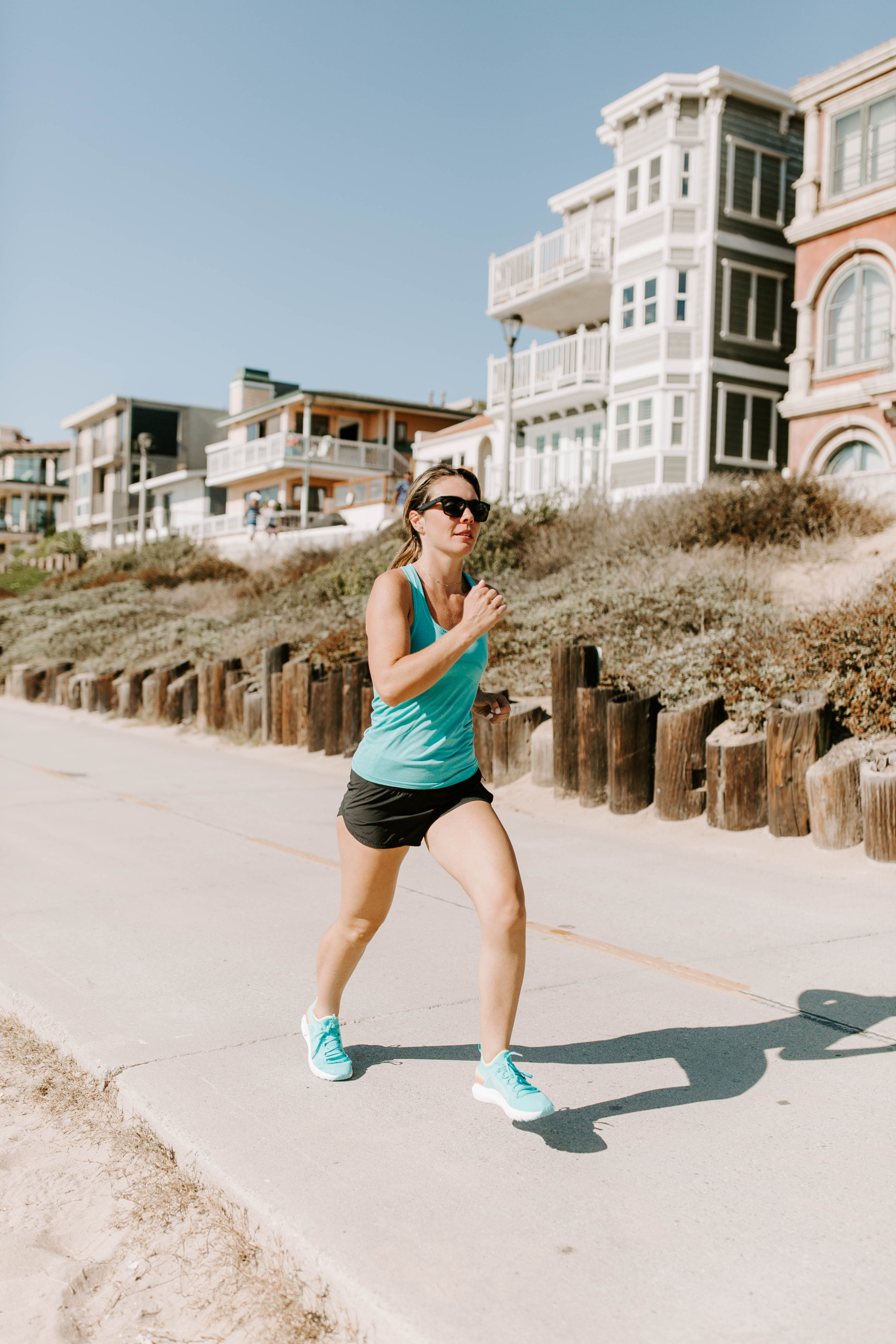 SUPPORT– Do you have the support of your family and friends? When I signed up for my first marathon I had a good group of friends who I trained with. They helped push me harder and kept me accountable for my running.
GEAR- How are your running shoes? How many miles have you logged in them? When my feet start bothering me that is usually a sign I need new running shoes. Have your current running shoes checked out at your local running store by a shoe fit specialist or have them so fit you with the best shoe for you. Running attire is also important. Winter running gear is going to be different than summer running gear.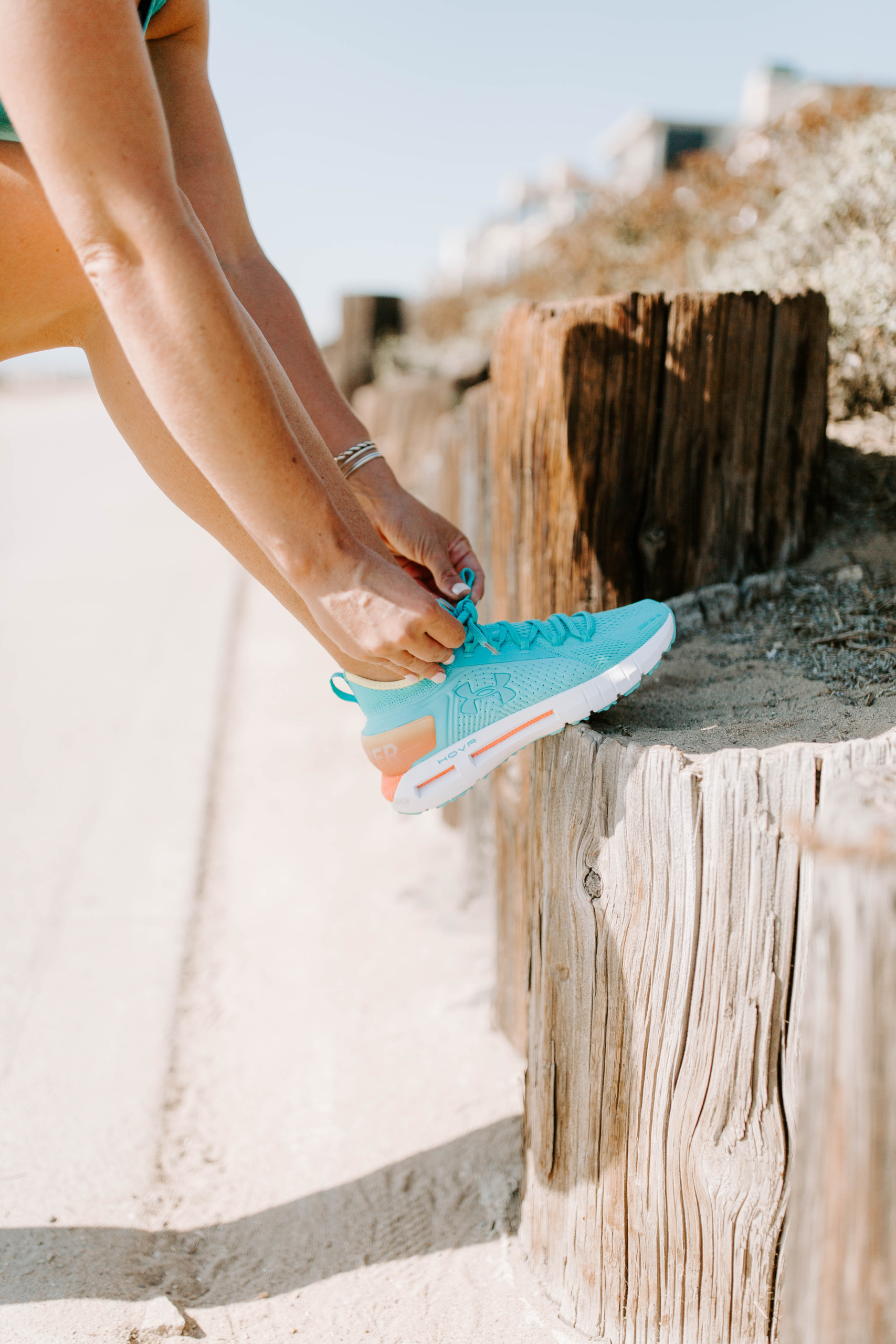 TRAINING PLAN- I highly recommend hiring a running coach to help you get to your first 26.2. They help keep you accountable and consistent, help you set realistic goals, and offer nutrition and hydration tips, which all help with injury prevention. If your budget doesn't allow for a running coach (marathon training can get expensive between the race fees, the gear, the nutrition, etc.), then I highly recommend using one of Hal Higdon's marathon training plans. He offers more than a dozen different training programs for novice to advanced runners. I used his novice plan for my first marathon!
I hope I didn't scare anyone away from running a marathon! I just want everyone to know what they should consider before signing up for their first. It's a huge commitment, but truly one of the best experiences! Happy running!