I must admit, I haven't always been an early morning riser. When I started working in the hospital I rarely made it to the gym on my work days so I decided to count them as active rest days. Getting to work by 6:45am was a struggle alone and I just didn't have the energy to make it to the gym after work. I also had a long commute and most gyms near me weren't open at 5am. When I moved to California I no longer had to commute to work and I joined a gym that was 2 minutes away from my apartment making it a lot easier for me to go. That's when I started making 5am workouts a priority. I found that If I worked out before work I had much more energy throughout the day. I also felt super accomplished by knocking out a tough workout before the long work day. Working in the ICU was draining and I needed to take time for myself before I put everyone else first.
Although 5am workouts became part of my routine 3-4 days a week, getting up for them still wasn't easy. I dreaded my 4:30 alarm more than anything. So what made it easier for me to get out of bed SO early? I'm going to share my favorite tips in this post!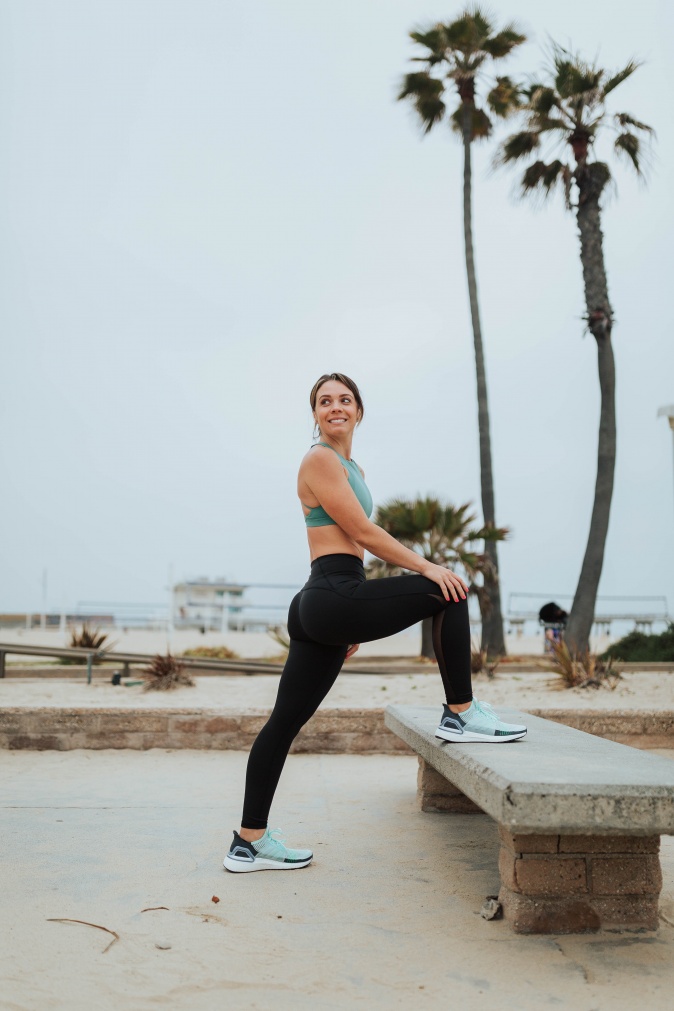 PREP EVERYTHING THE NIGHT BEFORE:
Put your workout clothes, your shoes, everything you're going to wear to the gym in a pile so they're ready to go in the morning.
sports bra

top

leggings or shorts

socks

underwear

hair tie

deodorant

body spray

shoes

anything else you need!
When I lived with my significant other, I used to throw them in the guest room so that I could actually turn the light on and get ready in the morning without waking him up. I also used to get my coffee ready the night before and put my K-cup in the Kheurig so all I had to do was press start in the morning!
Also, all my snacks and food for work were prepped the night before and ready to go in the fridge. My gym bag was also packed with my water bottle, jump rope, BCAAS, headphones, running watch, extra hair ties, etc.
The only thing I had to focus on in the morning was getting myself up and out the door! I know this isn't as easy for everyone BUT these are some things that worked for me to make it easier!
MAKE A MORNING PLAYLIST:
Need a little extra motivation getting out of bed in the morning? Make a playlist to listen to while you're getting ready to help get you out the door to your workout! I used to do this before my long runs— when I was warming up at home I would put on a kickass motivating playlist to get me excited to head out the door!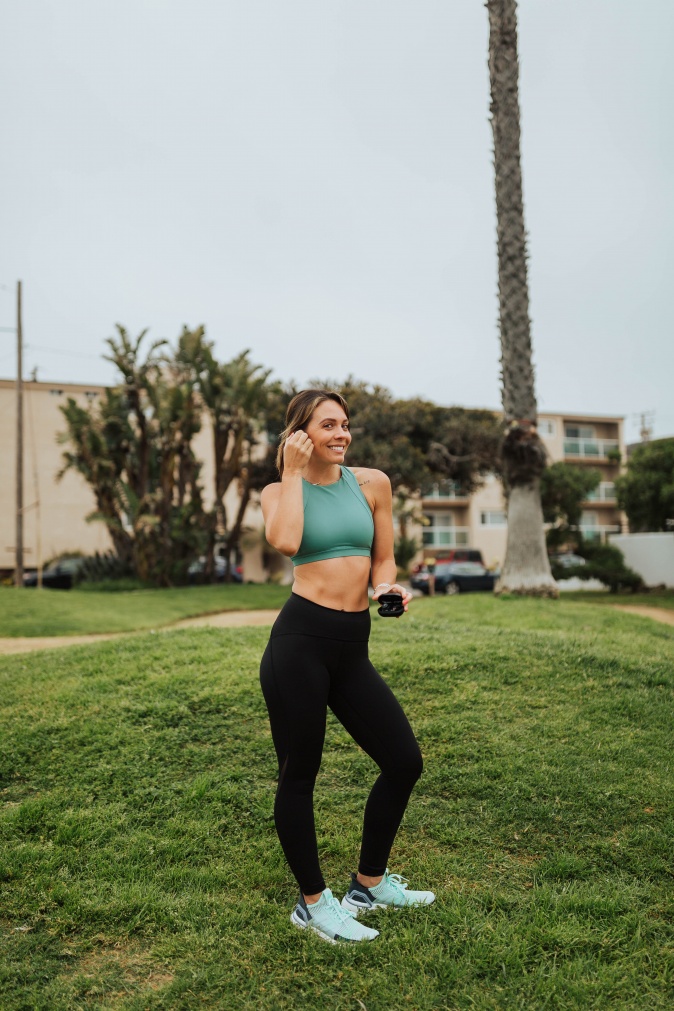 CHANGE YOUR ALARM:
Change your alarm to something upbeat and energizing! Sometimes you can even pull a song from your workout playlist to use as an alarm. I also used to set 2 alarms- one 15 minutes early before I needed to get up, each labeled with motivational sayings that helped get me up and out of bed!
HAVE A BACKUP PLAN:
If you happen to snooze too many times, have a backup plan ready to go! Save a few quick 20 minute HIIT workouts you can do at home if you don't have time to make it to the gym. OR give yourself a rest day- your body probably needs it!
SET A GOAL:
If early morning workouts aren't part of your routine, start slow!! Make a goal of 2-3 early morning workouts a week and build up! After a few weeks you can increase to 4 early workouts a week. This will slowly become your new routine before you know it!
GO TO BED EARLY:
When I worked in the hospital and was getting up at 4:30 more regularly I went to bed between 9-9:30pm every night. Going to bed at the same time every night helps you set up a habit that makes you feel more rested for the morning, which will help you have more energy for your workout!
HAVE YOUR BREAKFAST PREPPED FOR AFTER YOUR WORKOUT:
I always had overnight oats or waffles prepped and waiting for me at home after my workout. This made getting ready for work quicker and also gave me something to look forward to after the gym, haha! I was always dreaming about my breakfast during my workout.
WORKOUT WITH FRIENDS:
Plan a workout date with one of your friends!! Knowing that one of your friends will be waiting for you at the gym, the studio for a class, or outside to run will help keep you both accountable!
Hope these tips helped!! Please reach out to me on Instagram if you have any questions! @becksliveshealthy