Prior to moving to California in 2014, I had never heard of laser hair removal (I know, I know, I was SO out of the loop, haha). I started to consider getting it done after I moved out here because I was spending a lot of time outside running and at the beach. I didn't want to always have to worry about shaving. It took four years to make an appointment, but I finally decided to get laser hair removal done. I've been going to Modern Art Med Spa & Salon in Redondo Beach, California.
ModernArt MedSpa & Salon is a full service aesthetic treatment and hair salon founded by Amanda deWysocki, RN. Amanda is an Aesthetic Nurse Specialist and Educator.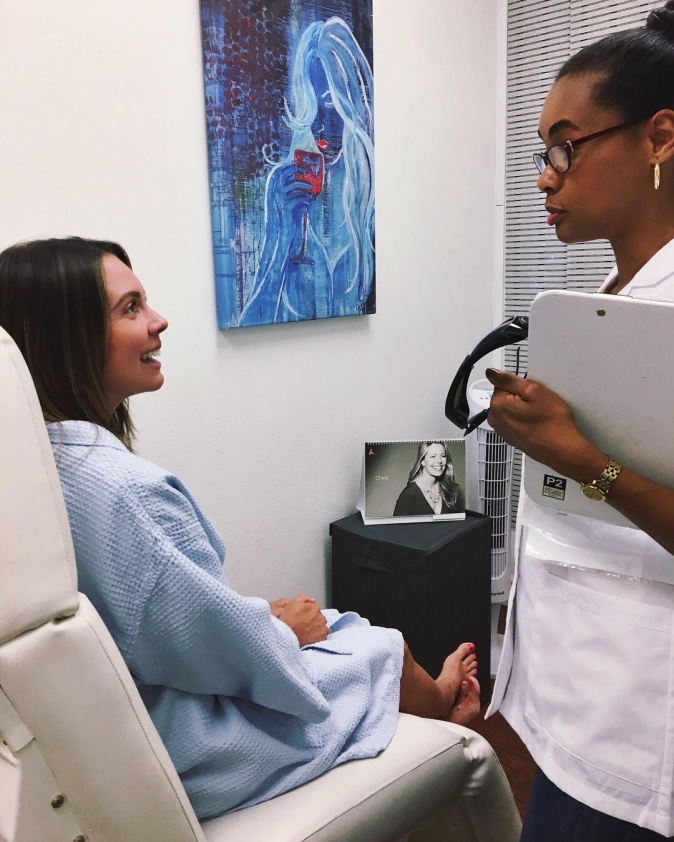 So far I've had 3 treatments done to my underarms and bikini area. It's made my life SO much easier. I really haven't had to worry about shaving too much the last few months.
Typically it does takes 4 to 8 laser sessions to reduce the amount, thickness, and darkness of unwanted hair. Each strand of hair is constantly growing in different cycles, that's why it takes several sessions to successfully target and disable the follicle for most strands. Sessions are usually spaced out about 8 weeks apart to allow hair that wasn't disabled the last time to grow back and be re-targeted.
At Modern Art Med Spa, they use the SharpLight Formax for treatments, which has a cooling device used to pre-cool the skin prior to pulsing the laser. This means no use of messy numbing cream or conducting gel during the treatment!
What you need to know prior to having laser hair removal:
It's important to avoid sun exposure before sessions and in between sessions. I

do spend a lot of time outdoors whether it's running or at the beach, so I've been trying to be extra good about using sunscreen and limiting my sun exposure. It would probably be better to have laser hair removal done in the winter months, but I'm just trying to be extra cautious right now.
Laser hair removal isn't too painful (it hurts a LOT LESS than waxing). The cooling devices helps soothe the area prior to the laser. I

didn't experience any discomfort having my underarms treated, however it was a little painful in my bikini area. I

just made sure I

told my technician so she knew to adjust the laser.
Avoid waxing several weeks prior to your first session and also come in cleanly shaved.
No waxing in between sessions. Waxing can disrupt the hair growth cycle.
Light redness and temporary irritation is sometimes reported after treatments.
Treatments are very quick– depending on how large the treated area is, you can be in and out of your appointment in 10-20 minutes!
Modern Art Med Spa also offers spa facials. I went in for my first facial back in June and it was honestly the best spa experience I've ever had. Olga, who is the licensed skin care professional at Modern Art Med Spa, not only gave me the skin care treatments to my face, but also a full upper body massage. I felt so relaxed walking out of there!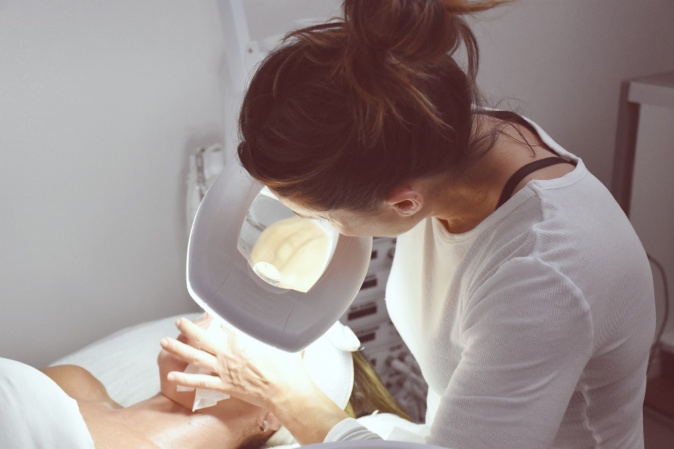 Modern Art Med Spa also offers a number of other services:
-Medspa Services
Coolsculpting

Dermal Fillers

Neuromodulators (Botox, Dysport, Xeomin)

Vaginal Rejuvination

Laser Hair Removal

Micropen/ Microneedling

Platelet Rich Plasma (Vampire) Facial

Ultherapy
-Facial Services
PCA Chemical Peel

The VI Peel

Dermaplaning
-Waxing Services
-Hair Salon
Modern Art Med Spa & Salon is now offering NEW CLIENTS 15% off facial services with discount code BECKY15
I highly recommend booking a space facial appointment with Olga- she is AMAZING! I seriously cannot wait to go back and see her!
If anyone has any questions about Modern Art Med Spa and their services please reach out- I'm happy to answer them!