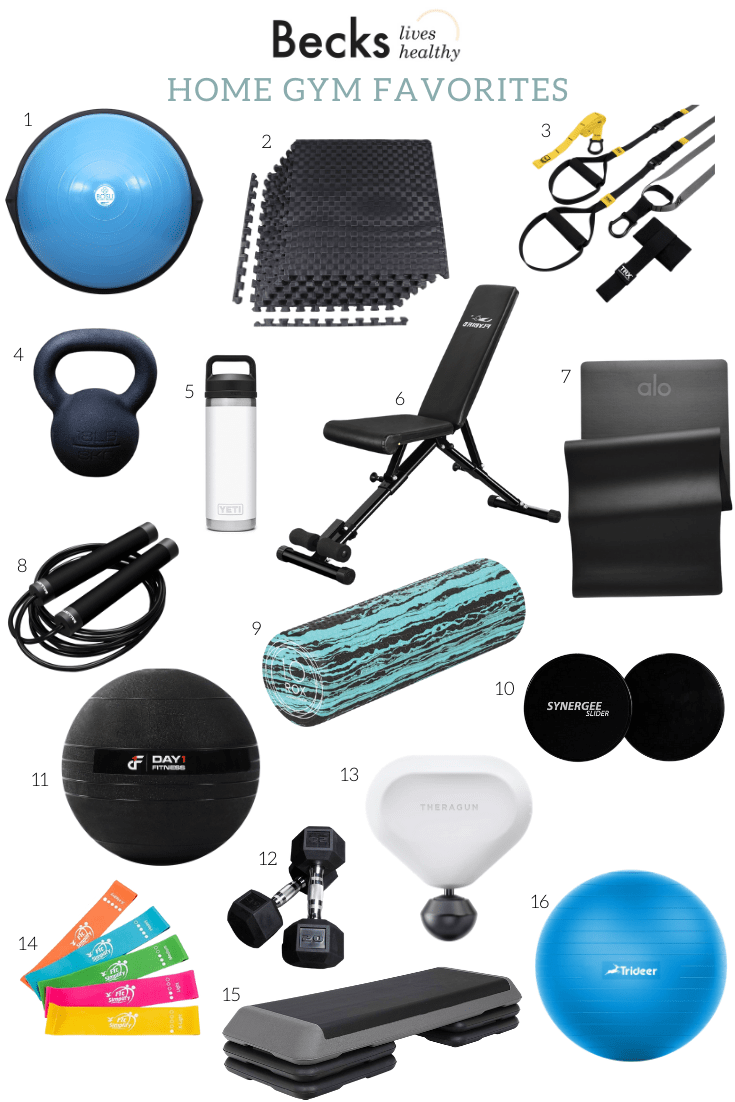 Today I wanted to share some of my favorite "At-Home Gym" equipment with you all. I love going to the gym to lift, but sometimes my work schedule gets in the way and I have to workout at home. It's so important for me to start my day with a little bit of movement, it's my ME time before the crazy day begins! Here are some of my favorite pieces of equipment that I have at home!
Probably my most frequently asked question with home gym equipment is about dumbbells. I LOVE

this set of dumbbells

.

They are great quality and I love that you can buy the exact weight sizes that you want!
Rolling out your muscles is key for muscle recovery and helping with soreness. I have

this one

and love it! I try and use this at least a few times a week.
Mini bands

are SUCH a great home gym essential because they take up no space, they're inexpensive, and have so many uses! I personally love using them to warmup my lower body.
Mini- Theragun is definitely an investment, but a great tool for recovery! I personally love the mini because I can take it with me on my travels or for race day, plus it takes up no space.
This bosu ball

is great for working on core stability and balance. It also helps you elevate any basic exercise like planks, chest press, or burpees!
A jump rope is another great tool to have in your home gym because it takes up no space and is a great form of cardio!
TRX is another tool that takes up no space. It assembles in minutes and easily anchors on the dog. Plus it's a great way to work your full body!
Mats are great to help with noise reduction, especially if you live in an apartment!
Aerobic Step– I love using this for leg day for step ups, glute bridges, etc
Adjustable Bench– this one is great because it takes up minimal space! A bench isn't always needed, but definitely takes your home workouts to the next level!
Stability Ball– one of my favorite pieces of equipment for core workouts and to add to my strength workouts!
Medicine Ball– another favorite piece of equipment to add to my core workouts. Medicine ball slams are one of my favorite moves!
Kettlebell– another great piece of equipment to have for home workouts. There are so many benefits of using kettlebells- they don't require a large training space, they help improve strength and power, and help improve core strength and stability.
Water Bottle– Yeti will always be my favorite brand for water bottles!
I would love to know, do you prefer working out at home or at the gym?!