I can't believe December is almost here! The holidays really snuck up on us this year (I feel like we say that every year though right? haha!) Anyways, I'm all about making all the festive holiday foods now! One of my holiday favorites is eggnog! Although I love eggnog, it can really heavy and sweet at times. I usually do enjoy a little on Christmas but I found a way to enjoy it all holiday season, without all of the extra guilt. I love Califia Farms Almond Milk Nog! It's dairy free and soy free! I love blending it into smoothies, adding it to my stovetop oats, and even making a healthier version of french toast with it! There are so many yummy options to make with it!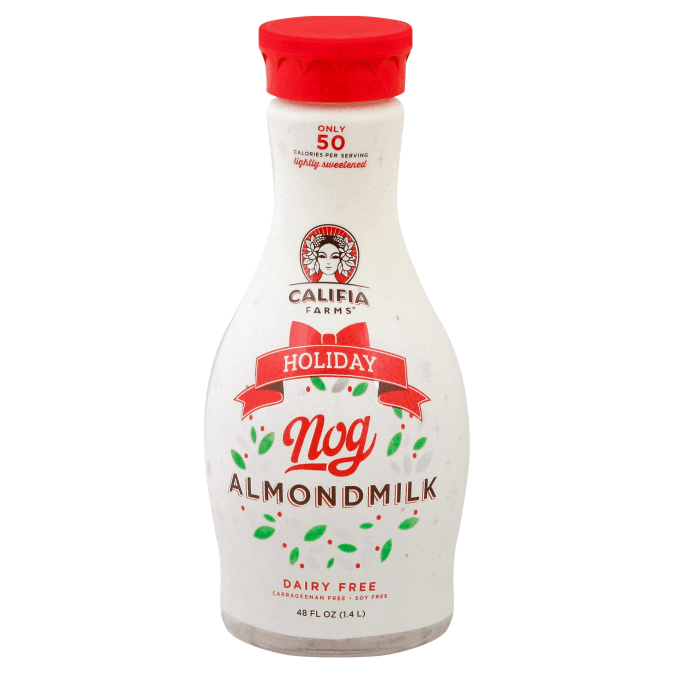 My healthy eggnog French Toast might be one of my favorite French Toast recipes! It's perfect to enjoy for brunch on a Sunday morning or can even be prepped to have for breakfast during the busy week! My favorite topping include pomegrante seeds- because they're so beautiful and festive, melted peanut butter, and cacao nibs for some extra crunch. Hope you enjoy!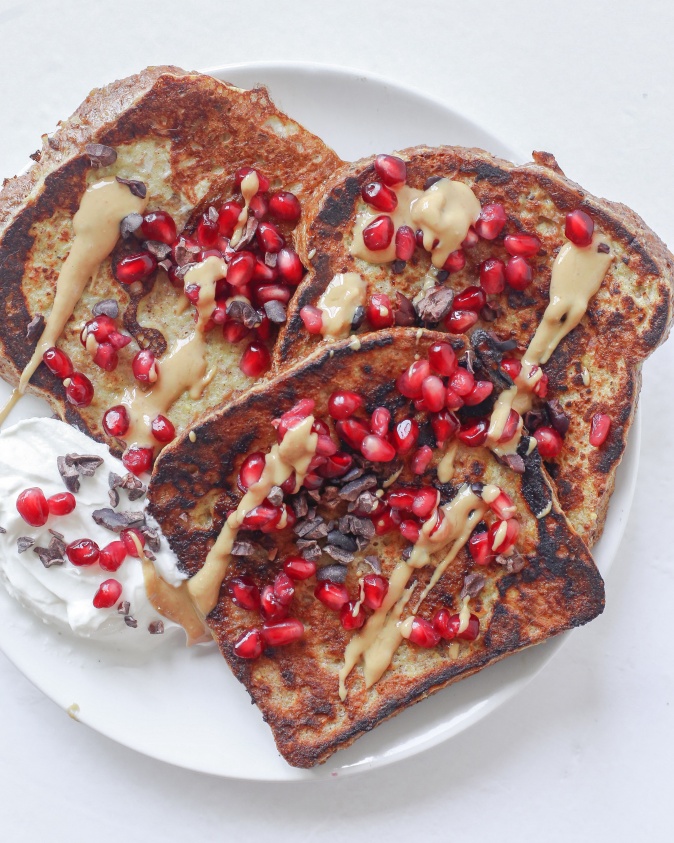 Healthy Eggnog French Toasy
Ingredients
3 slices multigrain bread

½ cup almond milk eggnog

1 tbsp cinnamon bun protein

1 egg

1 tsp cinnamon

1 tsp vanilla

½ tsp nutmeg

coconut oil

Suggested toppings- peanut butter, fruit, cacao nibs
Direction
In a mixing bowl combine nutmeg, cinnamon, egg, almond milk eggnog, vanilla, & cinnamon bun protein.

Dip slices of bread in mixture. Be sure to coat both sides of bread.

Cook on a skillet coated in coconut oil spray until both sides of bread nice & crispy (about 1-2 mins per side)

Top with desired toppings! Enjoy!
xx Becks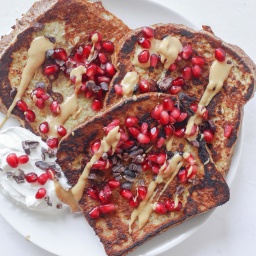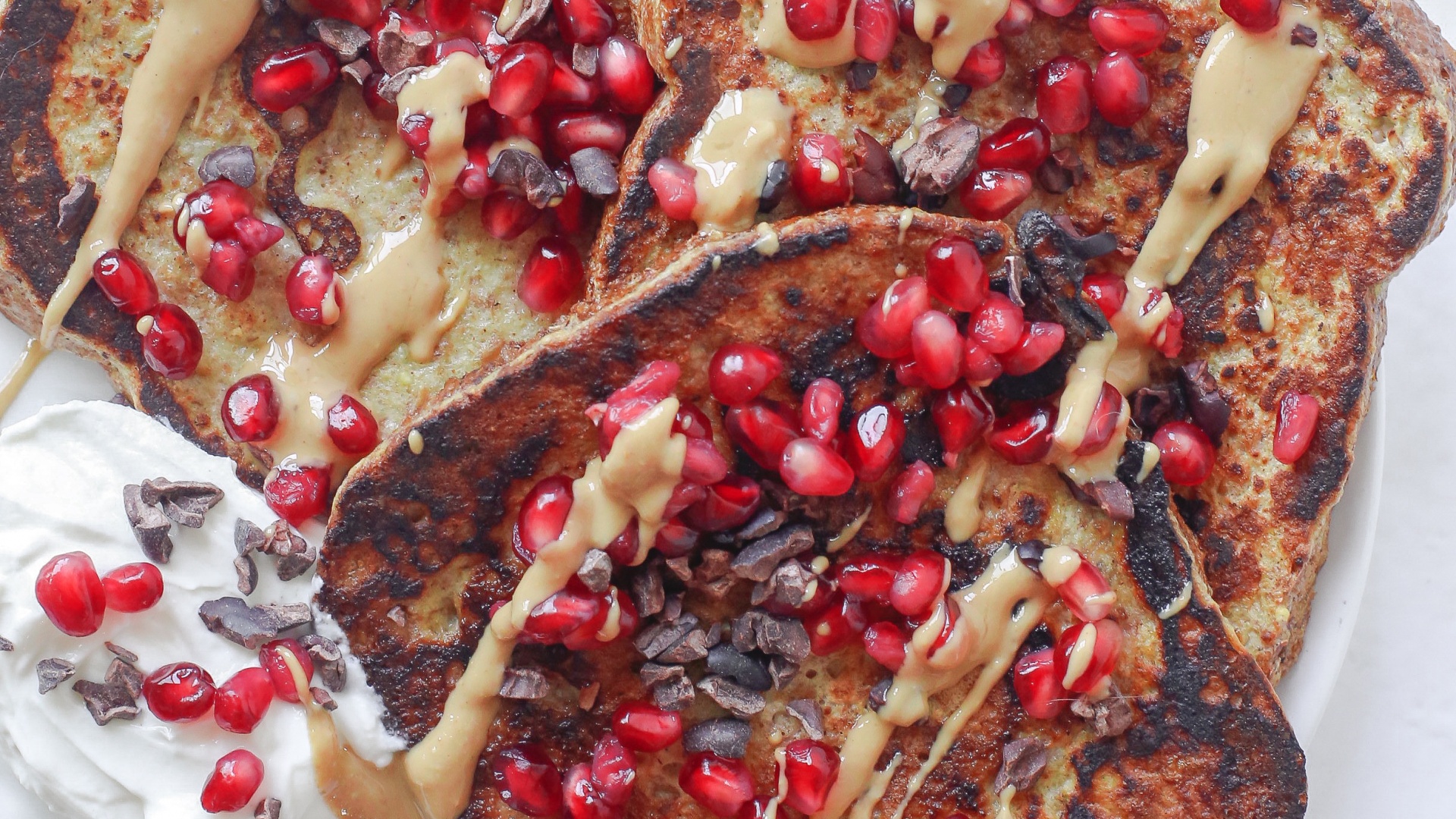 xx Becks