Travel season is back! If you're anything like me, you're itching to hop on a plane and head anywhere outside of your house walls. Sound about right? While Summer travel is the perfect time to rest, recharge, and rejuvenate, it doesn't mean your fitness goals are thrown out the window. In conjunction with rest, it can actually be beneficial to maintain your physical fitness while traveling. Hence, these are the best ways to keep up with your running routine while on vacation!
Benefits of Running (Even During Vacation)
Personally, I love running even when I'm traveling. If nothing else, it's a great way to explore a new place on foot! However, there are actually a handful of benefits to running, even during vacation:
Activity-

No matter your health or fitness goal, daily movement and activity is a must. Even on vacation, you can reap the physical and mental benefits of staying active.

Detoxification-

Vacation is the best time to splurge and indulge in tasty drinks and sweets, right? Luckily, sticking with your running routine is a great way to sweat out and excrete those excess toxins (ie. sugar, alcohol, etc).

Exploration-

Running during your vacation is the perfect way to see more of your vacation spot (as long as it's safe). Let the adventures begin!

Cardiovascular Health

– Just as running at home improves your heart health, so does running on vacation.
The benefits of running (even while on vacation) include physical and mental health, the opportunity for adventures, and more.
4 Ways to Maintain Your Running Routine During Travel
If you're less likely to stick with your running schedule while on vacation, consider implementing these tips. Before you know it, you'll feel encouraged and prepared to keep your running schedule no matter where you are!
Do Your Research- Know the area before you embark on your run. Research local running routes or search on MapMyRun to see which routes are popular. If you're staying in a hotel, ask the front desk for recommendations- especially if there's a specific landmark or destination you don't want to miss.
Pack Appropriately– Don't forget to pack the proper running gear and attire to prepare you for your run. Remember: shoes, hats, breathable layers, etc.
Be Mindful– Always, pay attention to your surroundings! If you listen to music, turn the music down low enough so that you can still hear what's going on around you. Be on the lookout, especially in bigger cities, where you might be crossing streets or running around more cars.
Enjoy Yourself- You are on vacation after all, so don't rush through it. Appreciate the sights around you! Give yourself permission to slow down, look around, and take it all in. Running is such a unique way to explore new areas.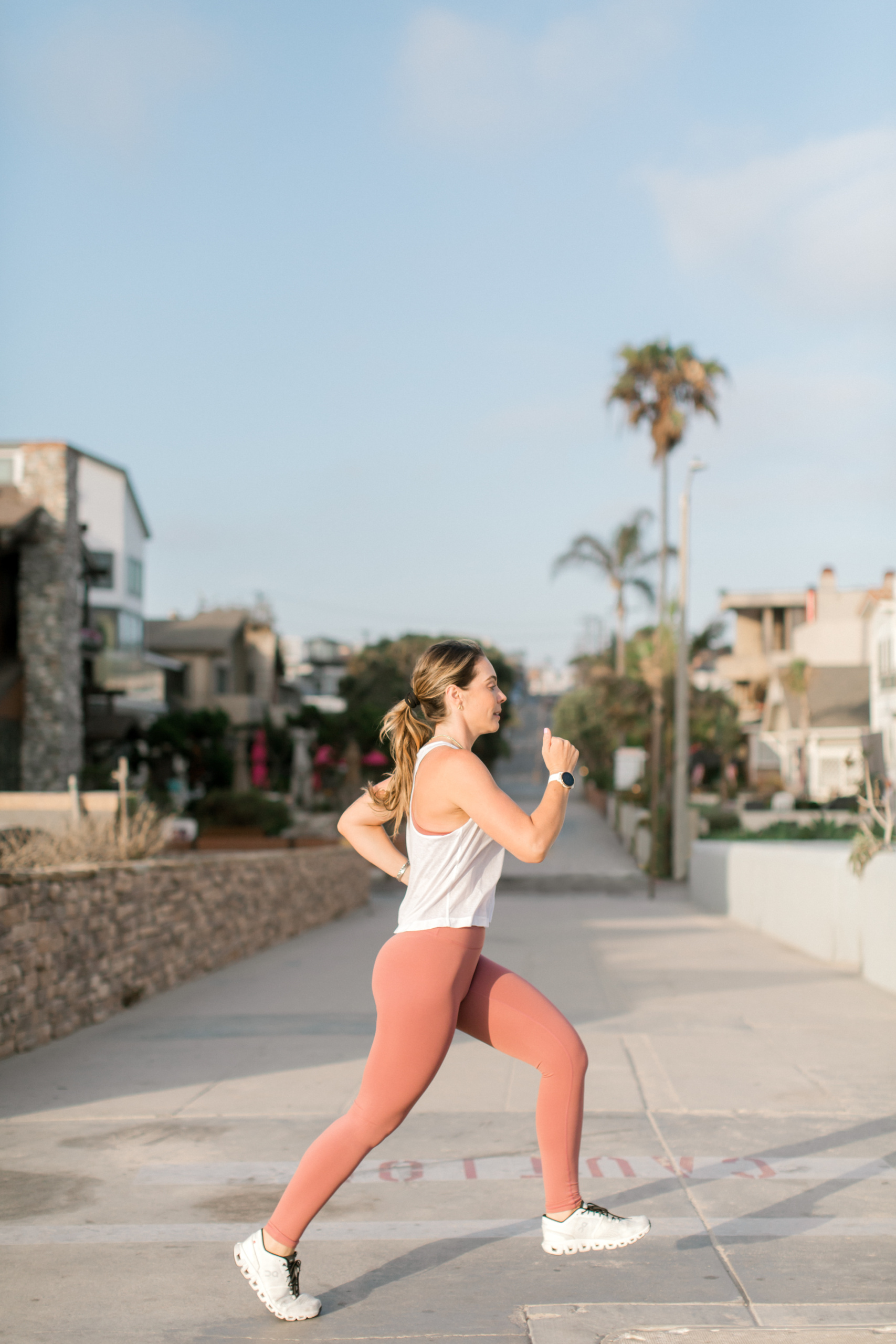 Of course, vacation is meant to be an enjoyable and relaxing time. If you're unable to pack appropriate apparel for your runs or feel completely overwhelmed at the thought of running during vacation, it's okay to forgo your running routine. Allow yourself to enjoy this vacation- running or no running. However, if you're determined to maintain a regular running schedule no matter where you are, implement these tips for the best running experience.