I haven't really opened up about this topic, but I decided that it's finally time to chat a little bit about why I decided to go to therapy. I hope to talk more and more about this subject in the coming months.
On January 9th, 2019 my dad passed away. It was unexpected- for the most part. I remember exactly what I was doing- it was 8:30am and I was on the treadmill at the gym. My mom called- she never calls that early in the morning, so as soon as I saw her number I knew something was wrong. I hopped off the treadmill and ran outside to take her call. That's when I found out my dad had passed away. It was unexpected for the most part. My dad was an alcoholic. After years and years of drinking, his body couldn't take it anymore. For the last 2 years he had more and more medical issues. As a nurse, I knew by the shape he was in that something would eventually happen, I just didn't think it would be this soon.
When I found out my dad had passed away, I had a lot of guilt. I didn't go home for Christmas so I didn't have the chance to see him before he left us. I also didn't have a very good relationship with him over the past 5 years. My dad was an alcoholic and caused a lot of strain on our family growing up. On the outside everyone probably thought we had the perfect family. My dad was always at every sporting event. He was very involved in softball growing up- coaching rec league, taking me to pitching lessons every Sunday, and helping out with our high school varsity team. Little did everyone know he was passed out drunk on the couch almost every weekend. My mom worked weekends so I ended up being the responsible one and taking care of my younger brother and sister. I kept this hidden for years- my high school boyfriend didn't even know what was going on because I was too embarrassed to talk about it. My parents finally divorced my freshmen year of college. It wasn't your typical divorce though. My dad still lived with us for a while because he couldn't afford anywhere else. A few years later my dad developed a meningioma (benign brain tumor) and after his surgery he stayed with us even longer. My dad eventually moved out, but he always seemed to be around. I was sick of it and I had a lot of anger towards him.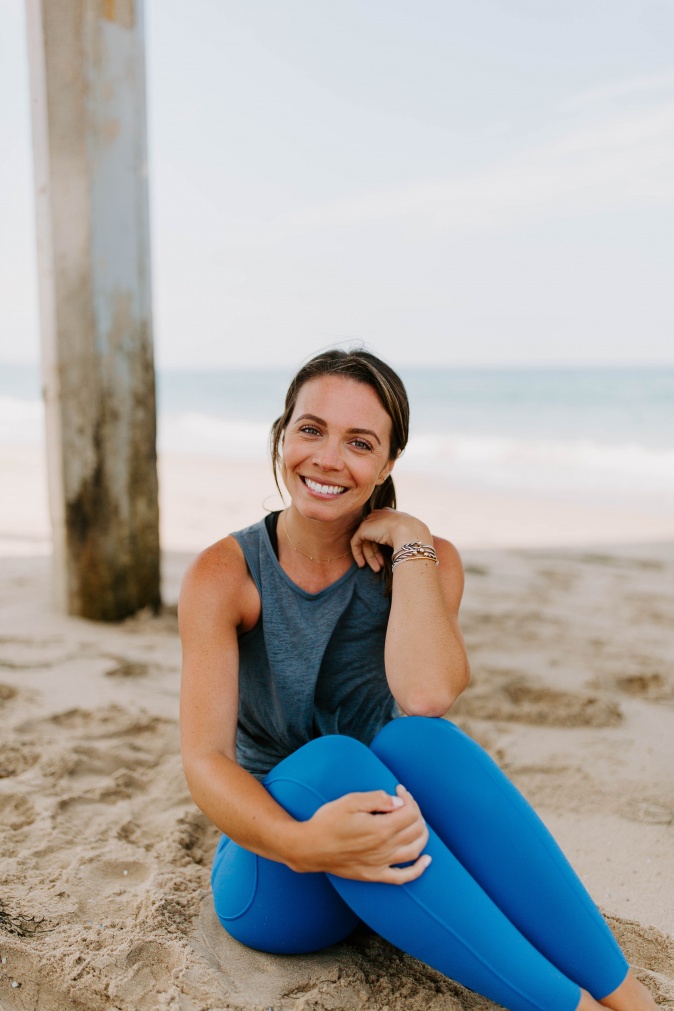 A few years later I moved across the country to California to be with my long time boyfriend. I started to talk to my dad less and less. This move was my chance to cut ties with him after all the pain he caused my family growing up. Unfortunately I was moving in with someone who was very much like my dad- very likable, friendly, outgoing, but had a drinking problem as well. After a few months, I broke up with my boyfriend. Now I was suddenly in California all on my own.
After being in California for almost a year, I decided to get baby Leo. He was my emotional support pet- he made everything better and was the perfect distraction. Caring for a puppy on my own definitely was not easy, but he was the best thing for me at the time, and continues to be one of my biggest forms of therapy.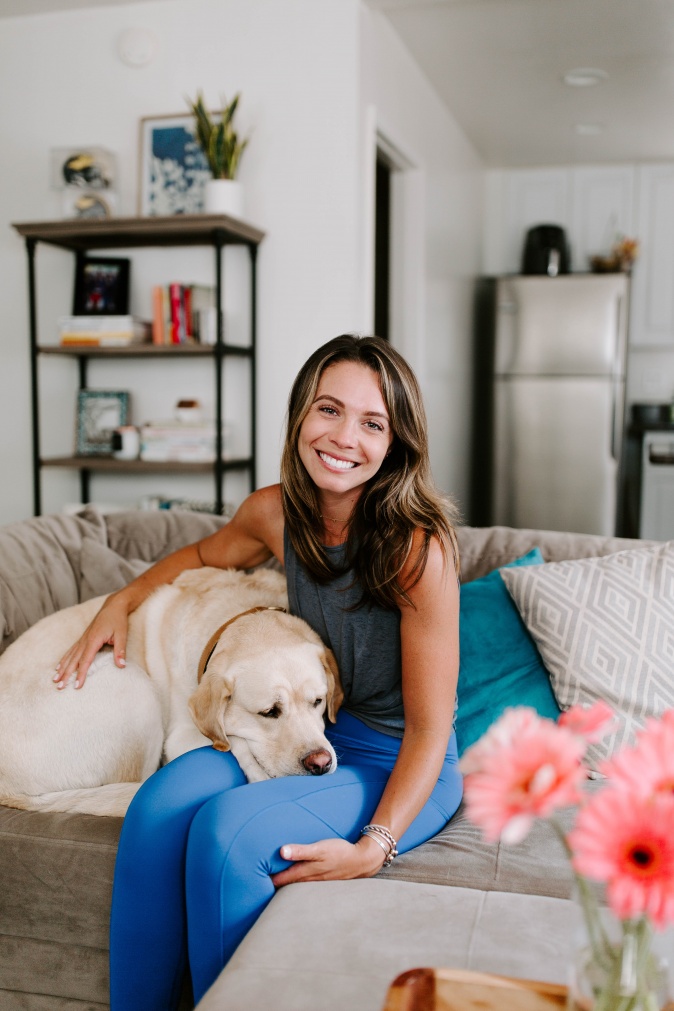 I also used running as a form of therapy. I started running multiple half marathons, which led me to training for multiple full marathons. Running became my favorite way to spend a Saturday morning. I gained a whole new group of friends through running as well. Some of them are still my best friends to this day and I'm so thankful running brought us together.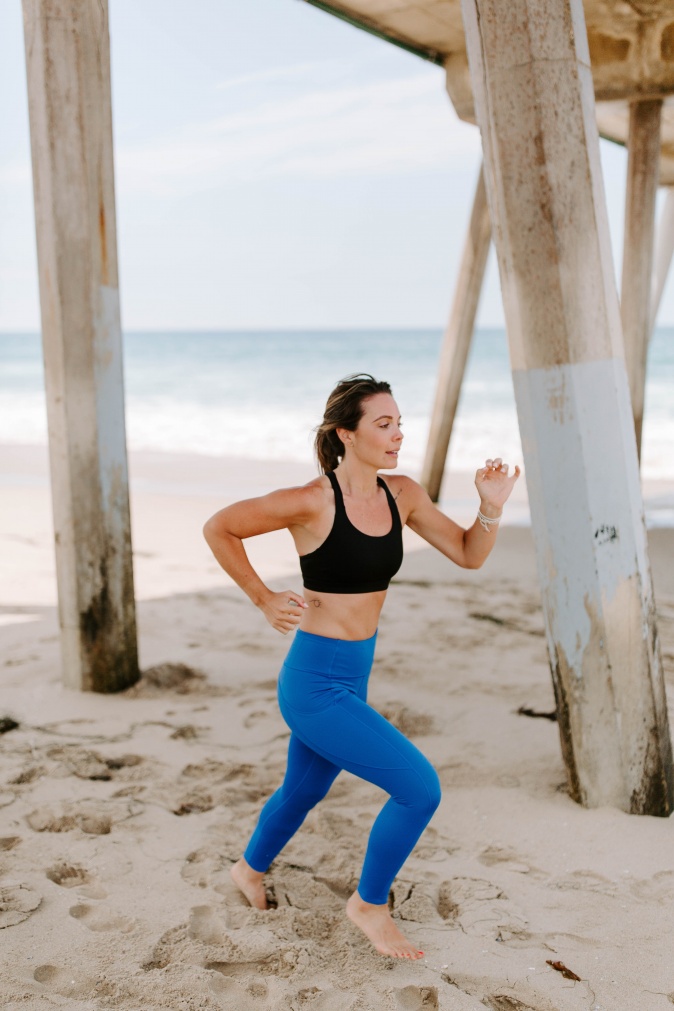 Over time, I got over my ex- boyfriend. As for my dad, we talked on major holidays and birthdays, but that was about it. I didn't really have a relationship with him anymore.
I eventually started dating someone else, who I moved in with and was supposed to be the one. He let me quit my full time nursing job and focus on what I loved- health and fitness. After 2 years we decided to go our separate ways because neither of us were happy anymore. Suddenly I had to find a new place to live and a new job because of the cost of living out here. Personal training and social media weren't going to be enough anymore. I decided to pick up a travel nursing job for some quick money. I had one day of orientation at the hospital and the very next day was when I found out that my dad passed away.
All of a sudden there was too much change going on in my life. Things felt out of my control. Running and Leo weren't going to be enough to get me through everything. That's when I decided to find a therapist.

How To Find a Therapist:
I decided to go through my health insurance to find a therapist. It was the most affordable option for me. Even though I went through my insurance, there are other ways to find a therapist who is suitable for you!
You can search online through Psychology Today Therapist Finder. You can refine your search by insurance, issues (addiction, anger, eating disorders, etc), city, language, and more.
Make sure you do some research when searching for a therapist. Find out their specialities and gather info about them! Also, find out their prices. Not everyone is covered by insurance, which is unfortunate but sometimes it is worth spending the money on a really good therapist.
It might take time to find the right therapist- which is ok! You want to make sure they are the right fit for you so you feel comfortable opening up and talking to them. I didn't go with the first therapist I met with. I think she would have been a really good fit, but I would have had to commute and that would have just added to my anxiety.
Psychology today also shows different support groups, which I've been considering going to as well. They have so many different topics from alcoholic abuse, depression, relationship issues, eating disorders, infertility, life transition, and more.
Right now I am going to therapy once a week. My therapist is available via text and phone call if I need anything too. I have a lot of work to do and sometimes I don't feel like I'm making any progress but the important thing is that I am showing up every week and putting the effort in.
This post was a lot for me. It's the first time i've ever talked about this on social media. Thank you for taking the time to read and supporting me- it truly means the world.