Whether you are just starting your running journey or consider yourself to be a well-seasoned athlete, running safety is of the utmost importance. Before you hit the pavement for your next run, know exactly what measures to put in place to stay safe and healthy.
Benefits of Running for Women's Health
If you're a fellow runner, you probably know just how beneficial running is for women's health. Most obviously, running helps you get in shape, burn calories, and build endurance. However, there are several medically-proven health benefits, as well.
According to a study by the Journal of American College of Cardiology, running regularly can reduce your risk of heart disease by 45 percent. The National Cancer Institute has said that regular exercise, including running, can greatly decrease the risk of many cancers. Running can also help improve sleep, increase productivity, relieve stress, and regulate hormones.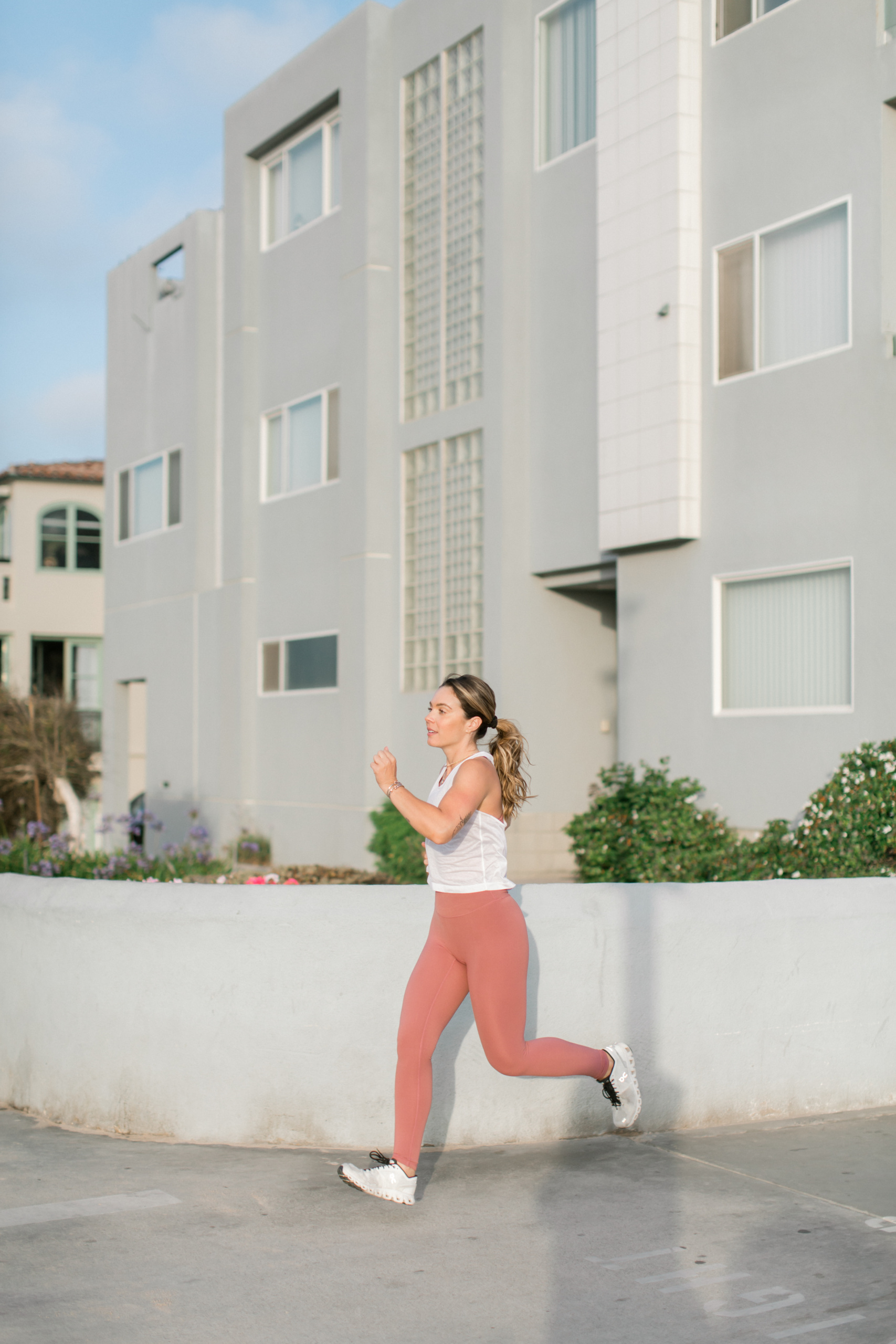 Safety While Running: Tips for Women
Running is only beneficial, as long as it's done in a safe way. Here are the best safety tips to keep in mind, whether running alone or with friends.
Run with a Buddy

– Group running always adds a measure of security. Running with a friend motivates you to push yourself, while helping the time fly by.
Wear Reflective Clothing

– Reflective, bright clothing increases your visibility to other runners, bikers, and drivers.
Turn Down the Music-

Lowering your music volume, taking one ear piece out, or running in silence, help keep you aware of your surroundings.
Use a Tracking App

– If you're planning on running alone, or in an area that isn't very high-traffic, I recommend using a tracker or family locator app. Should anything happen to you, even just twisting your ankle, your family member will know exactly where to find you.
Bring Your Phone

– In case you find yourself lost, injured, or in danger, having a phone readily available is the best way to quickly call for help.
Change Up Your Route

– Challenge yourself to find a new route every time you run- even if you run through the same neighborhood. Alternatively, adjust the time of day you choose to run.
Learn Self-Defense (or Carry Pepper Spray)

– If you aren't able to take a self-defense class, run with a small can of pepper spray for provide peace of mind. My mom actually used to make us run with pepper spray, while we were living on the east coast. We'd frequently run in the backwoods, aka middle of nowhere, so knowing a method of self-defense was necessary.
Never Publicly Share Your Running Routes

– If you enjoy a beautiful, scenic route that you just have to share, wait until you are home to post your location. Or, post a photo, while keeping the location private.
Be Aware of Your Surroundings

– Simply put, pay attention to what is going on around you as you run. Keep your eyes and ears a-tune, at all times.
These running tips will ensure peace of mind and help keep you safe on your route. As a result, you'll be able to focus on your body movement and progress.
Running Programs for Women
Following a custom running program is beneficial for any kind of runner (beginner or athlete). As an experienced, certified personal trainer and experienced marathon runner, my custom running services will enhance your running performance and progress.
You can sign up for virtual running, strength, or nutritional coaching. As a running athlete myself, I know just how valuable accountability is. Register, here, and watch your running abilities skyrocket!