The holiday season often serves us heaping doses of stress. This seasonal stress comes in all shapes and forms, including: travel, lack of sleep, excess sugar and alcohol, emotional turmoil, toxic relationships, etc. In combination with the cooler weather, the holiday season can be a recipe for sickness, feelings of overwhelm, and losing track of your health goals. But, not this year. It is possible to stay healthy during the holiday season, and likely, even pursue new health and fitness goals!
How to Stay Healthy this Holiday Season
Despite many factors working against our health during the holiday season, over the years, I've nailed down several ways to stay on track and prioritize my health. These are the healthy holiday tips I live by:
Enjoy a little movement every day.

Bonus points if you get outside for your daily movement! Making a goal to move your body on a daily basis can be relaxing and fun. It doesn't necessarily mean performing rigorous or intense exercise. Try going for a walk in your neighborhood, joining a friend for a group workout, or simply stretch at home.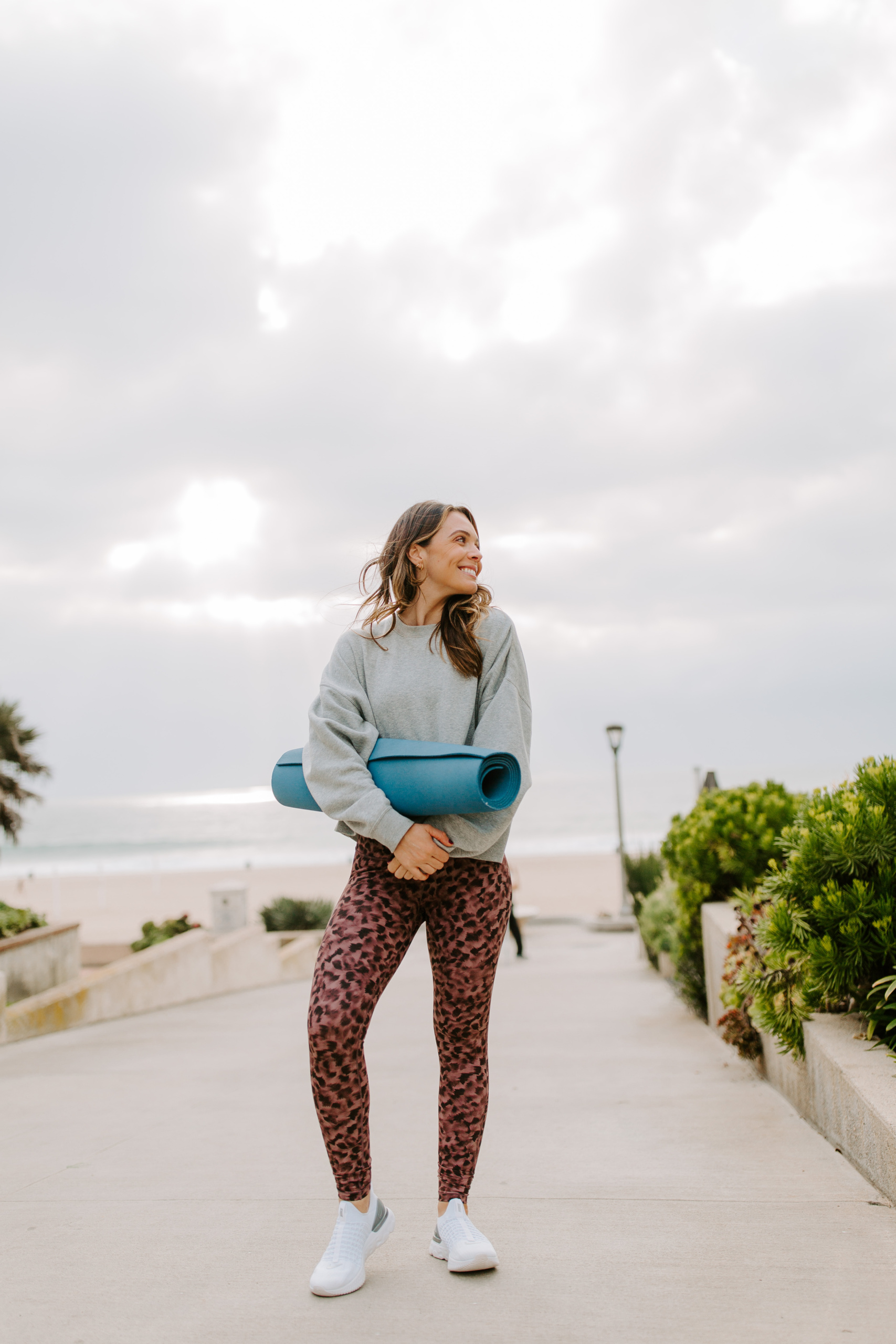 Streamline your meal prep.

Meal prep

can

be timely, but it doesn't have to be. Utilize the slow cooker to passively make meals in bulk. Also, simplify meal prep by buying pre-cut veggies and pre-cooked meat at the grocery store. Learn what makes your meal prep easier and simpler and stick to it.
Be mindful about social media

. Social media can easily feed feelings of comparison, envy, and lack of self-confidence. Be mindful of how you use your social media and who you follow. If you find yourself feeling less-than after scrolling through your feed, do a social media audit. Unfollow the accounts that tempt you to play the comparison game. And, if necessary, take a social media break.
Enjoy alcohol in moderation.

I love indulging in a seasonal Christmas sangria or Baileys hot chocolate as much as the next person, but I do so in moderation. Consuming alcohol in excess is a sure-fire way to counteract your health and fitness goals. So, in moderation, you can

guiltlessly

enjoy a glass of wine or cocktail during the holidays!
Utilize the 80/20 rule.

The 80/20 rule tells us to eat nourishing foods 80% of the time, while enjoying those not-so-nourishing foods the other 20% of the time. Use this rule during the holidays! Make sure most of your meals and snacks are balanced and nutrient-dense. Then, allow yourself to indulge in your favorite sweet treat, too!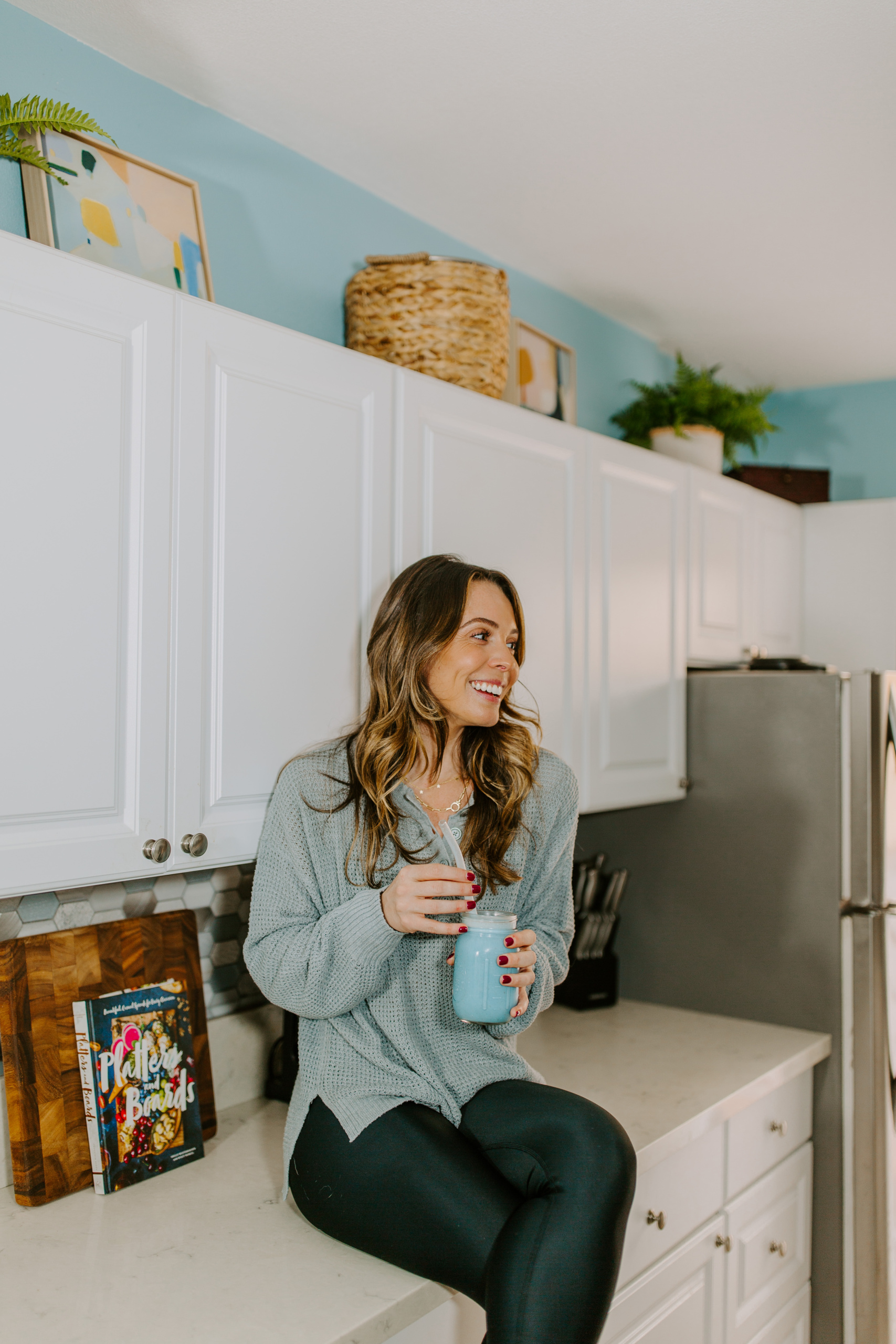 Make sleep a priority.

Sleep is the key to boosting immunity, losing body fat, building muscle, supporting brain function, encouraging healthy detoxification, and so much more. Make it a goal to sleep 8+ hours every night.

No excuses

.
Drop the all or nothing mindset.

The holiday season is all about balance. If you fall off track, don't give up for the rest of the season. Get back on the wagon and find your rhythm again.
Prioritize mental health

. This is my number 1 tip!

This time of year, we're constantly encouraged to "avoid holiday weight gain" or being taught "how to stay skinny during the holidays." It's important to remember that weight gain during the holidays or any other time of the year is perfectly normal. Our bodies change all the time. Being on a health journey is about so much more than just your physical health. Throughout the season, take time to check in with yourself and practice self care.
This year, we can enjoy the festivities and celebrations of the holiday season, while also staying healthy. Use these healthy holidays tips to make the most of your holidays and keep your health a priority. How do you stay healthy during the holiday season?