On Thursday, November 21st I teamed up with Beam and Coreology to host a workout event at the new Coreology studio in Santa Monica. This was one of my favorite events to host! I was so excited to team up with both Beam and Coreology for the event. I'm a huge fan of Beam products and have been using them for several months now. Coreology is one of my favorite studios in the South Bay, so it was fun to get out of the bubble and head up to Santa Monica to check out their newest studio!
At the event we were lucky enough to have some other brands and companies there to sample products! Nocco was sampling their beverages, the Coconut Collaborative sampled their yogurt, and drip hydration was administering B12 shots!
OK YUM also made the most amazing vegan pumpkin bars with the crust made out of the Beam protein bars!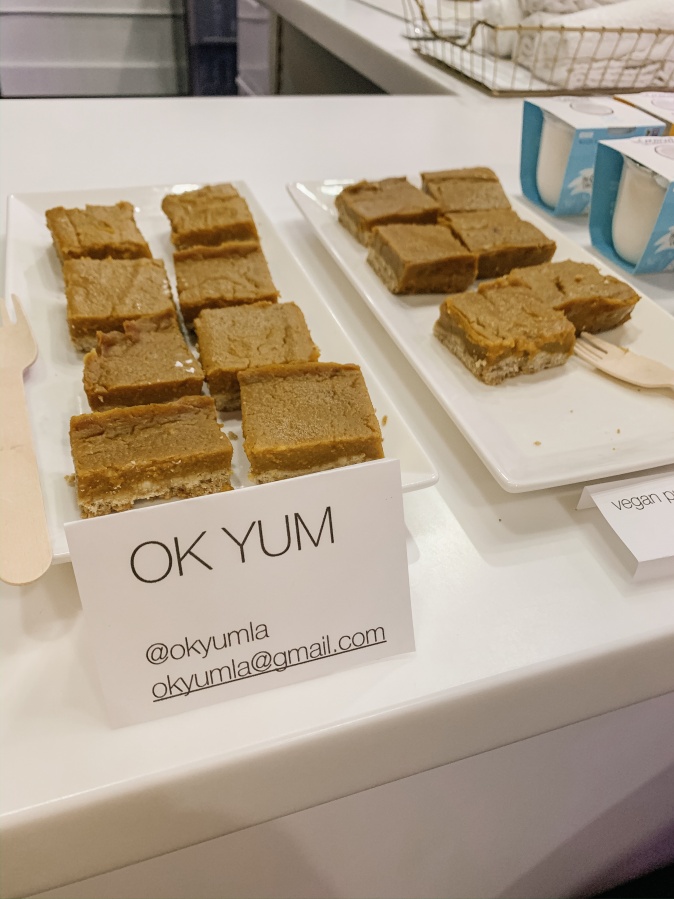 To kick off the event, we started on the treadmills for a 25 minute interval session. Our instructor Meg totally kicked out butts!! It was such a great treadmill workout mixed with hills, runs, and sprints, The second part of the class was on the pilates reformers. This part of class was focused on core and upper body. My abs were shaking by the end!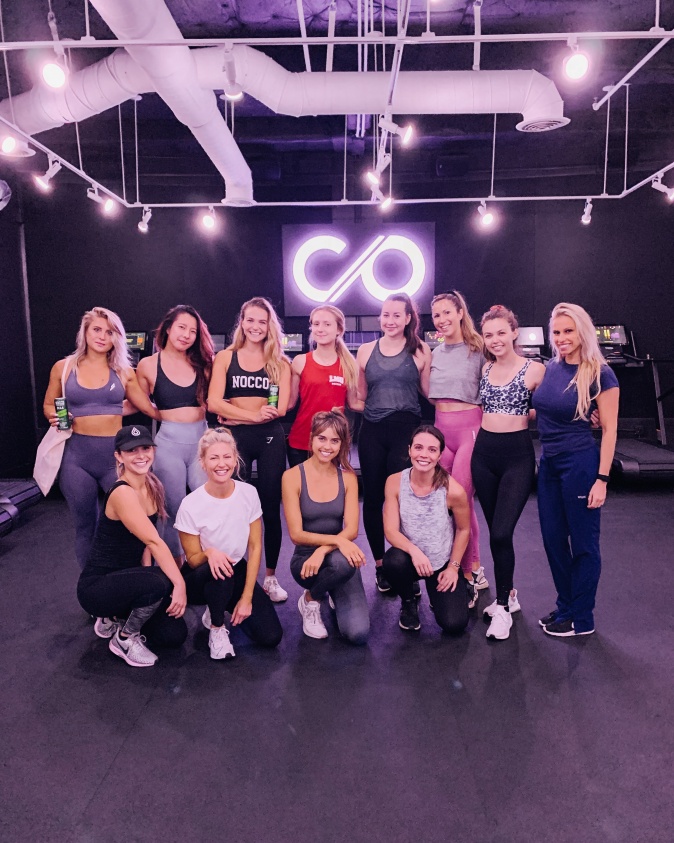 After the workout, it was time to refuel with Beam products! Everyone enjoyed the Beam pumpkin bars topped with some coconut whipped cream and some of us got our B12 shots!
Beam just announced their newest product– Beam Blends, which were showcased at the event! So what are these new blends? They're functional dream and clarity blends made with THC- free CBD powder, plus powerful superfoods, adaptogens, and compounds to benefit the body and mind.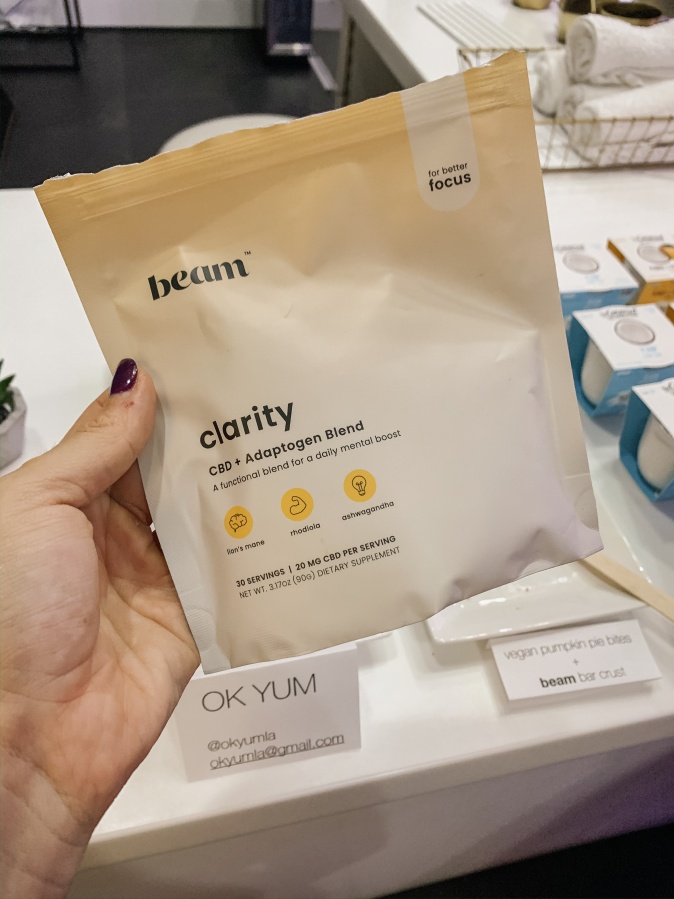 Some of my other favorite Beam products include:
All of the guests at the event were lucky enough to take home some Beam products!
A big shoutout and thank you to Beam and Coreology for teaming up with me for this event!
What type of event would you guys want me to host next? Another workout one? Do you guys miss my run events? Let me know!
CODE "becky15" for 15% off Beam products!