"Fitness has given me so many things, but the greatest gift is the people I've met through it"
This past weekend I teamed up with Ryan to host BABES and BARBELLS at his gym, Shift Athletic Performance in Redondo Beach. I love hosting events because I love connecting with ALL OF YOU! It's so fun to bring a group of people together who share common interests and goals! When I first moved to California I met some of my best friends through different Tone It Up events. It was scary at first going to those events and not knowing anyone. But if I was going to make friends in California then I had to step out of my comfort zone and go! I'm so thankful that I did- I swear if it wasn't for the girls I met through the Tone It Up South Bay events, I probably would have packed my bags and moved home to Connecticut!
This past weekend we were lucky enough to have so many amazing brands donate goodies for all of our guests.
A big shoutout and thank you to:
Perfect Bar
Urban Remedy
RX BAR
Vital Proteins
Kodiak Cakes
NOCCO
We also had Lorna Jane Manhattan Beach hosting a trunk show!! I am obsessed with their activewear, especially their sports bras. They make such cute and comfortable clothes for working out.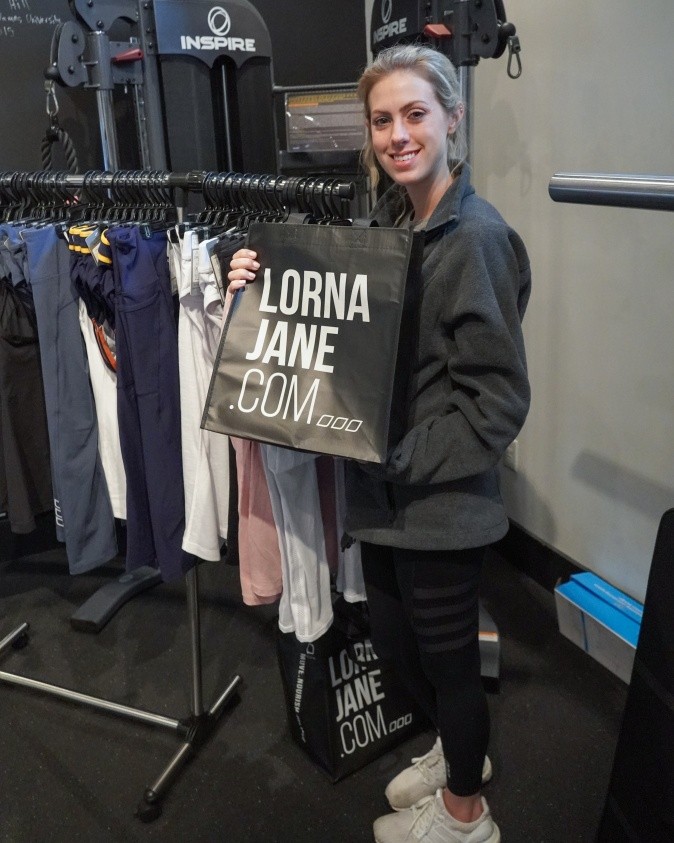 S-Club in Manhattan Beach was at our event as well with the NormaTec boots so guests could use them for recovery after the workout!
We also had breakfast provided for everyone, coffee, and there was a stim machine in the back that guests could use after the workout!
Ryan led the workout portion of the event. He kicked off the event with a core workout to warm things up! The next part of the workout was a full body HIIT circuit- squats, RDLs, hip thrusters, step ups, medicine ball side toss, incline bench, box jumps, TRX pull ups, kettle bell swings, and MORE! I was able to hop in the workout for the first and second class and let's just say I was SO sore the next day. The last part of the workout was a leg burnout with sliders and bands. We finished up with some stretching and recovery. Then it was time to grab food, shop Lorna Jane, and recover with the stim machine and NormaTec boots!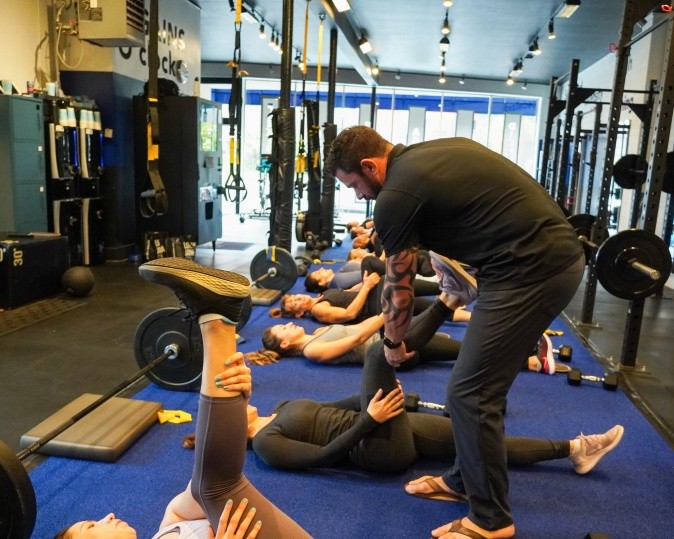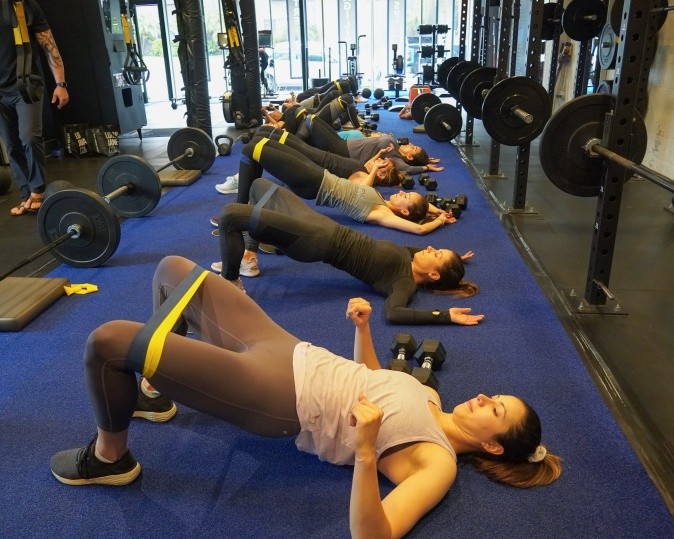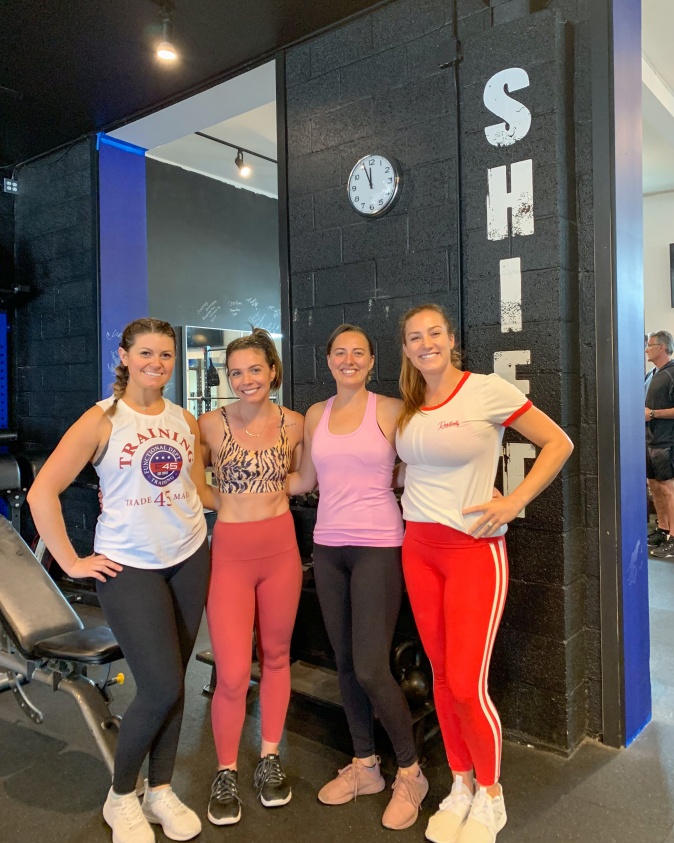 This event was one of my favorite events to host! I'm used to hosting running events, so it was fun to change things up and have my friends and followers join me for a workout instead!
We're hoping to plan more events in the future! Please message me if you live locally and are interested in coming- we would love to have you there! Thanks again to everyone who made our BABES AND BARBELLS event possible– can't wait to see you at the next one
A big shoutout and thank you to Ryan and Brandon at Shift AP for all their hard work putting this workout event together!
Photos by: Brandon Perez